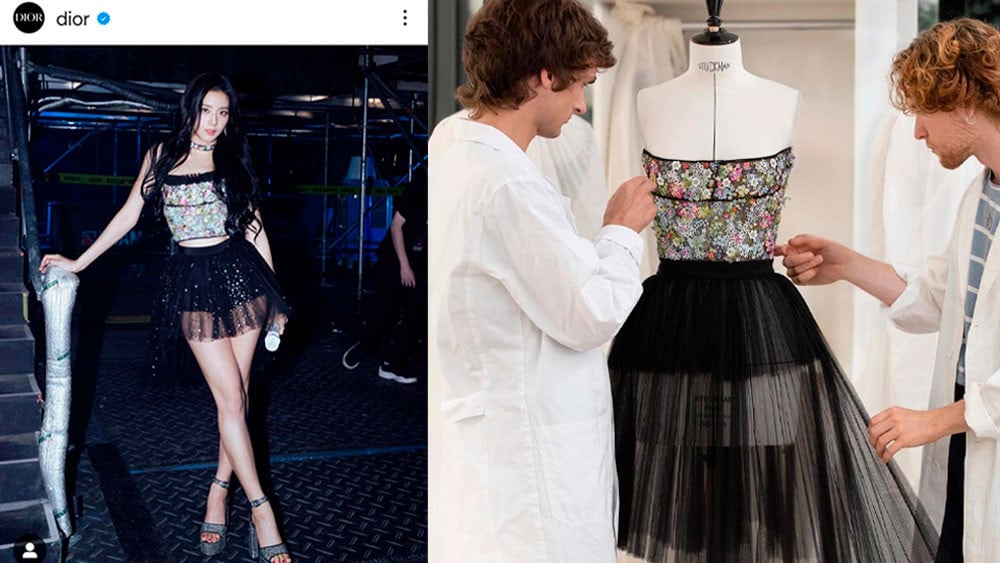 Dior, the esteemed French brand founded by Christian Dior, owes a portion of its illustrious reputation to its global ambassadors. These ambassadors, ranging from models to singers and celebrities worldwide, not only exemplify the brand's image but also convey resonant messages to both their own followers and the brand's aficionados.
In a groundbreaking move in 2021, global superstar Jisoo became the first Asian global ambassador for Dior. Her addition to the Dior family not only bolstered the brand's economic fortunes but also, in tandem with her BLACKPINK colleagues, blazed a trail for South Korean artists. Today, many such artists are prominent figures in luxury fashion brands across the globe.
Lauded by renowned media outlets, fashion connoisseurs, and industry insiders, Jisoo graced the most prestigious fashion runways, showcasing Korean elegance. Her contributions have played a pivotal role in enhancing Asian representation at major fashion weeks. Such has been her influence that she's been affectionately dubbed the "princess of Dior".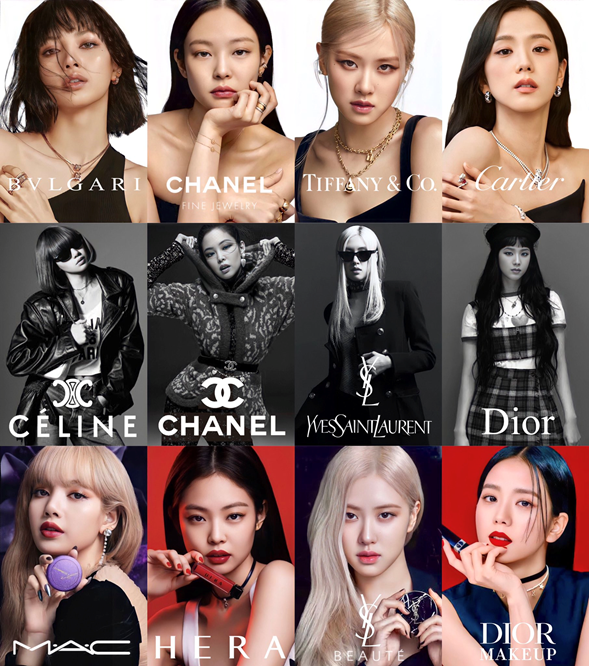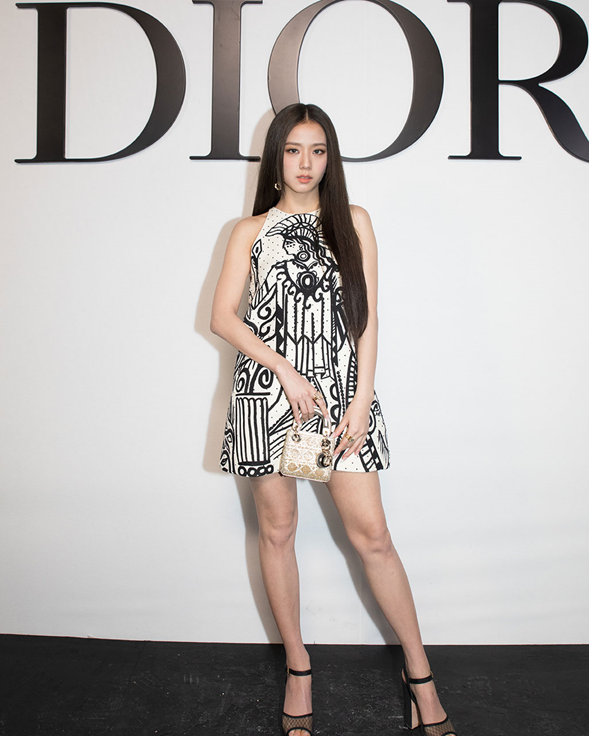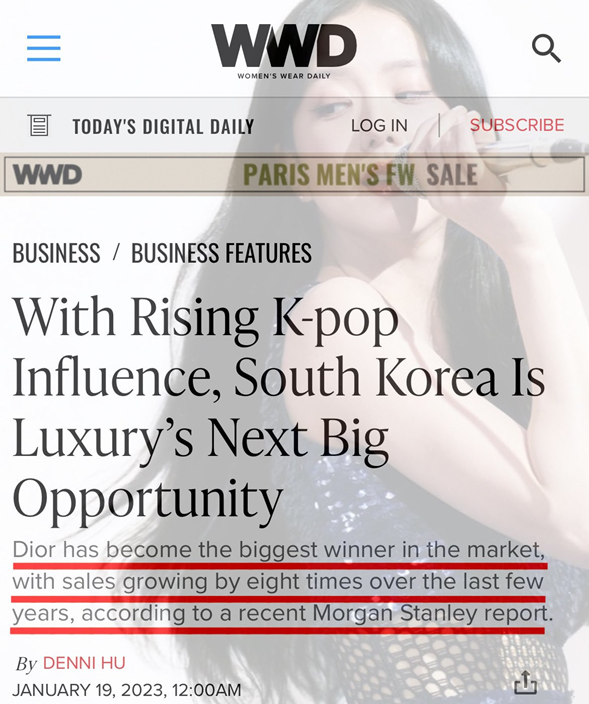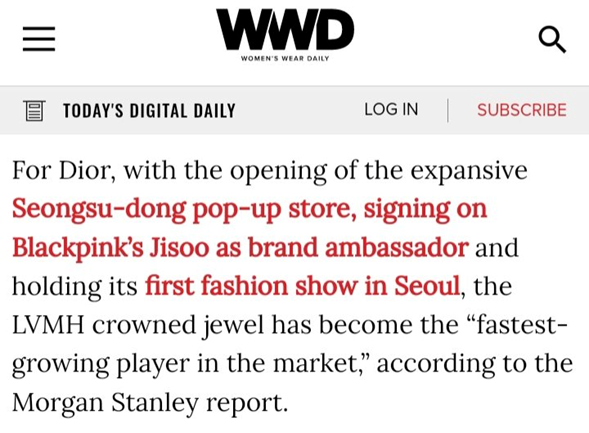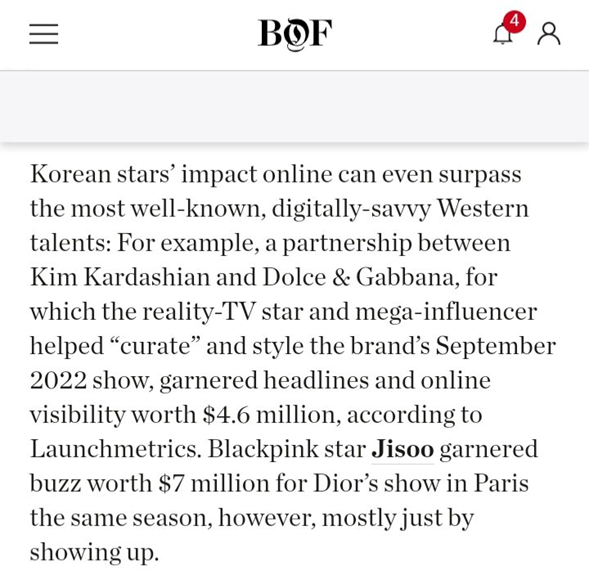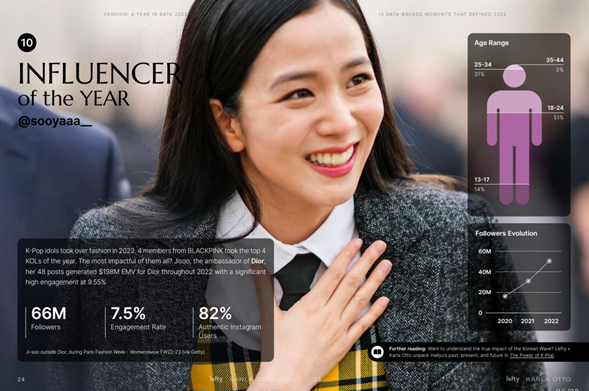 While netizens have long recognized Jisoo's pivotal role in propelling Dior's brand prominence, including in 2023, a revelation from Dior's official account recently left them both elated and astonished. Specifically, Dior disclosed that Jisoo's stunning ensemble at the finale of the BORN PINK tour in Seoul was no ordinary piece. It was a bespoke Dior creation, crafted by Maria Grazia Chiuri, tailored exclusively for Jisoo in a nod to her status as a global ambassador. This elegant outfit showcased a sheer black tulle skirt paired with a top, adorned with botanical motifs in hues of blue, pink, and green.
As of now, Dior's roster of Asian global ambassadors boasts names like BLACKPINK's JISOO, BTS's Jimin, Newjeans' Haerin, and the group TxT. Given this illustrious lineup, it's especially commendable that Jisoo stands as the first to be honored with a personalized design from the brand. This distinction becomes even more meaningful considering reports credit her with driving a staggering +256% growth for Christian Dior among leading global brands.