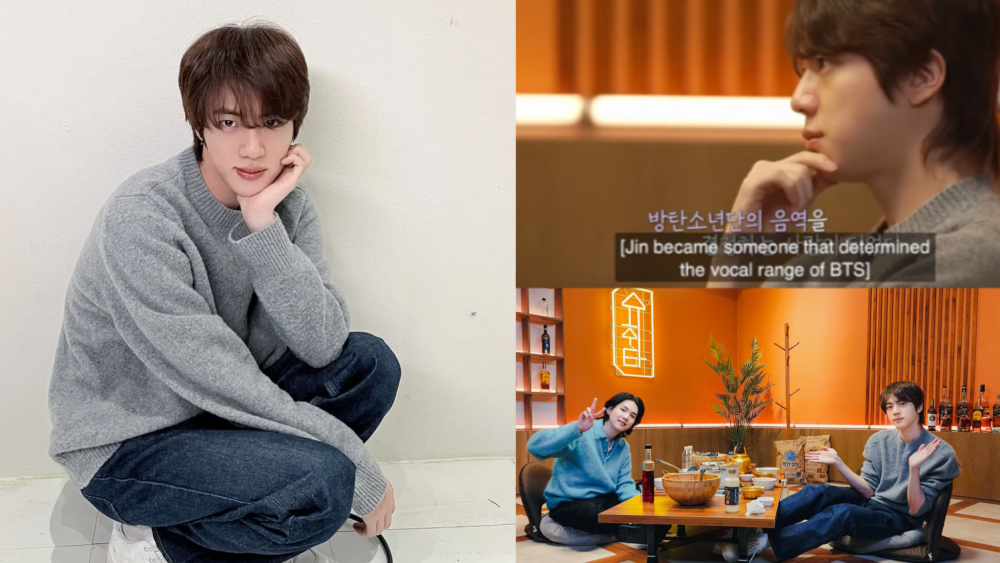 The highly-anticipated episode of 'Suchwita' featuring Jin was finally released on YouTube on June 10. Suga mentioned that getting Jin on the show was quite a challenge, but in the end, Jin agreed to make an appearance. Despite showing up for filming as soon as he woke up without doing his hair or makeup, Jin looked as flawless as ever.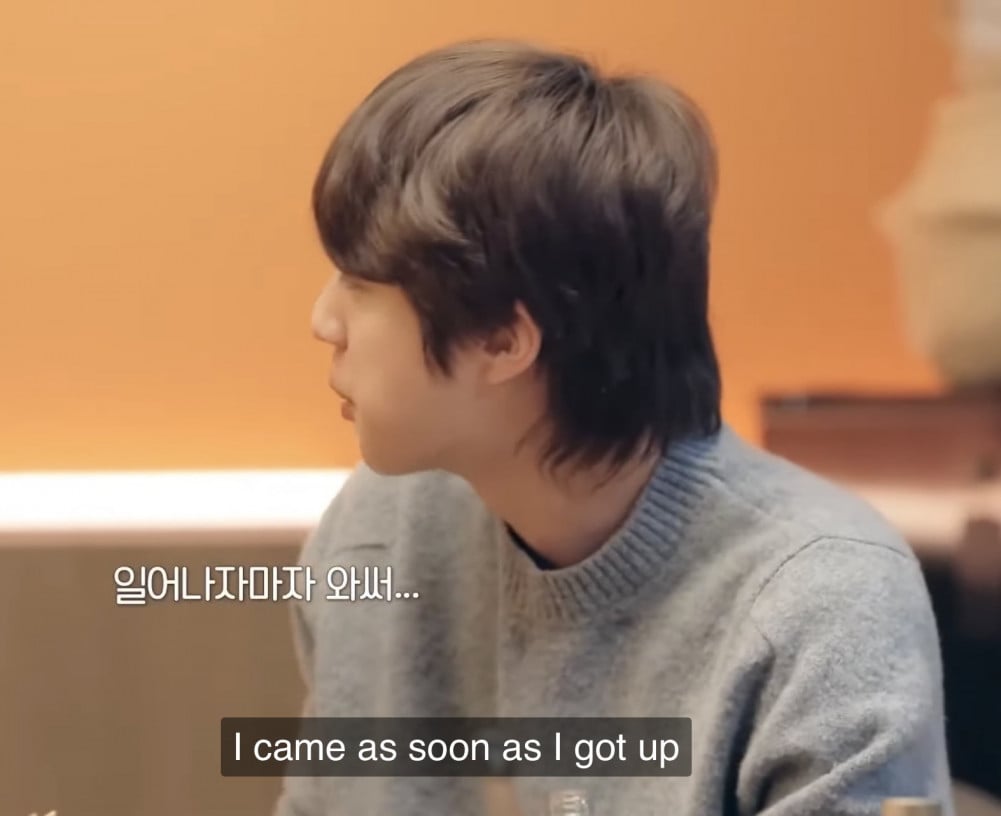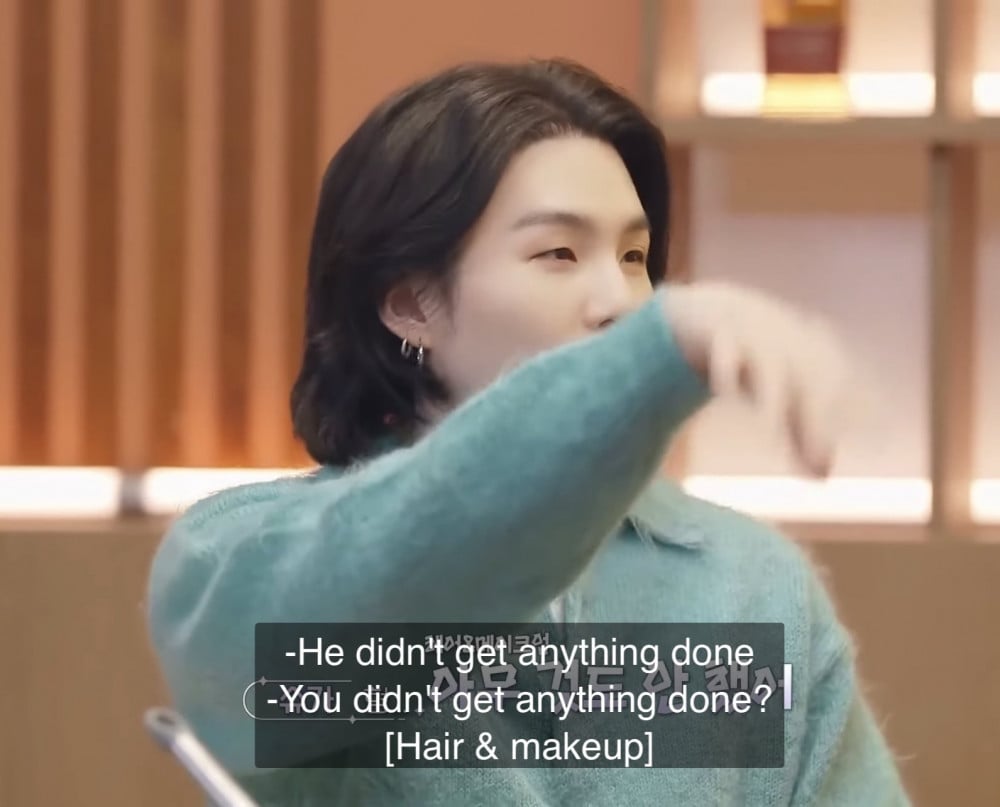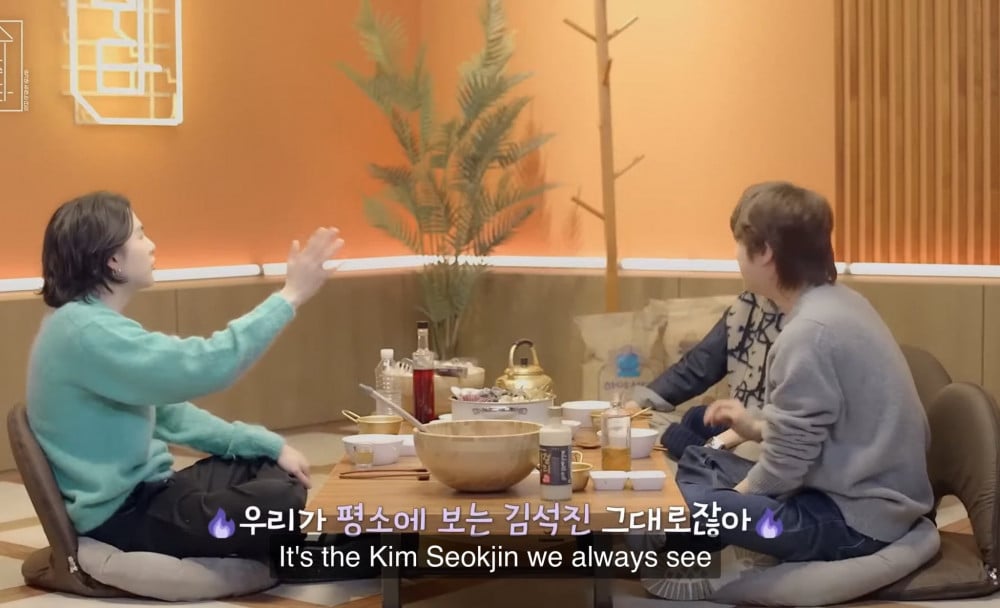 The artist was introduced as 'Worldwide Handsome and Silver Voice,' and the two BTS members recalled many fun and touching memories together, while Suga praised Jin's talents and vision on life a lot. In the beginning of the episode, he said that Jin is definitely 'one of a kind' person. They also discussed how hard Jin worked on his solo single 'The Astronaut' and Jin also mentioned that he will do a tour with his solo album once it's released!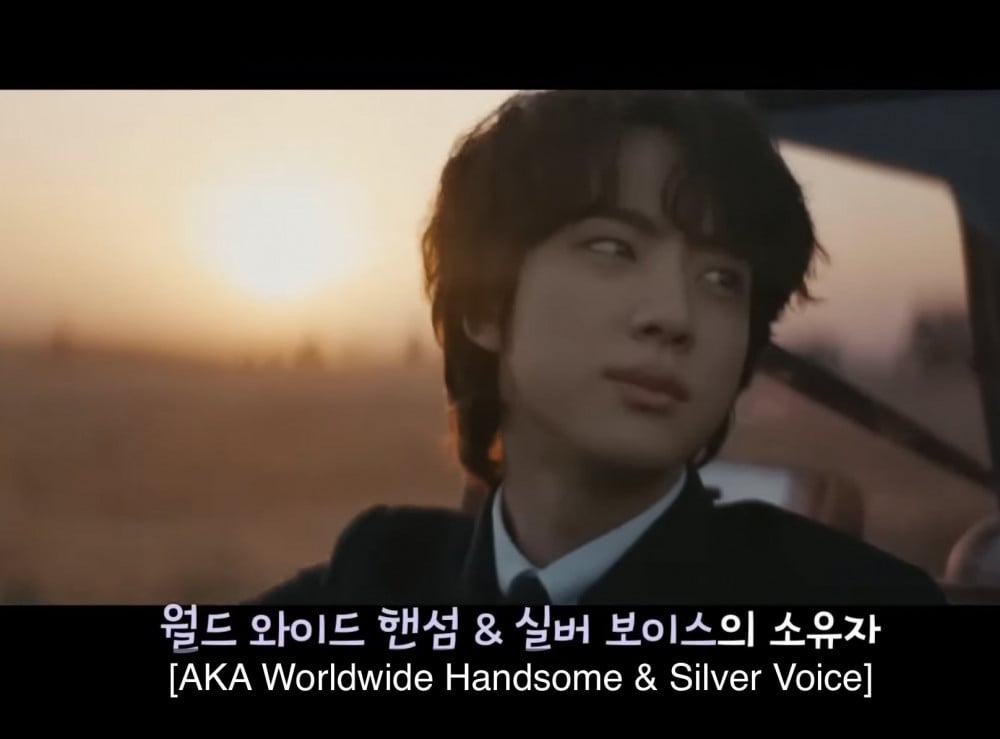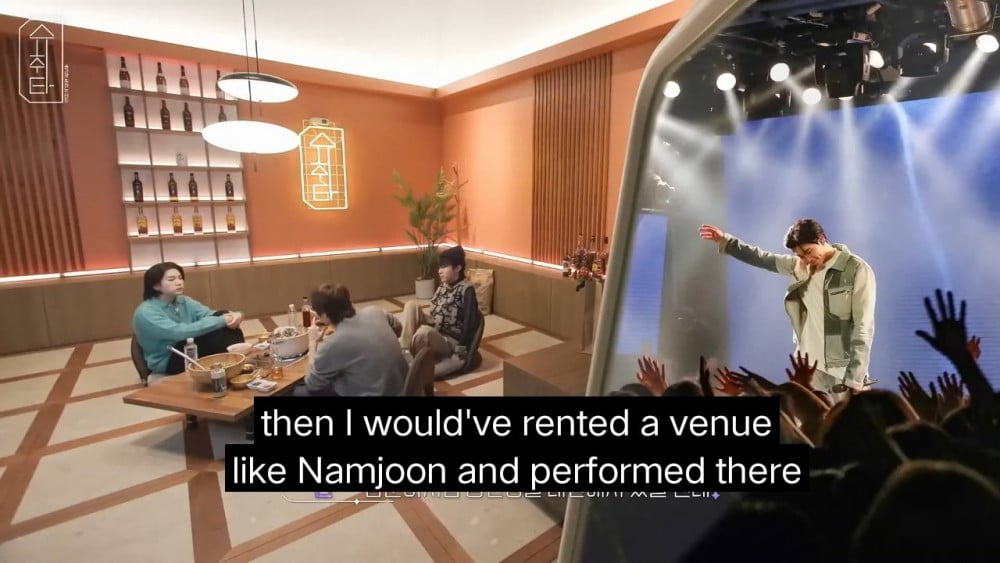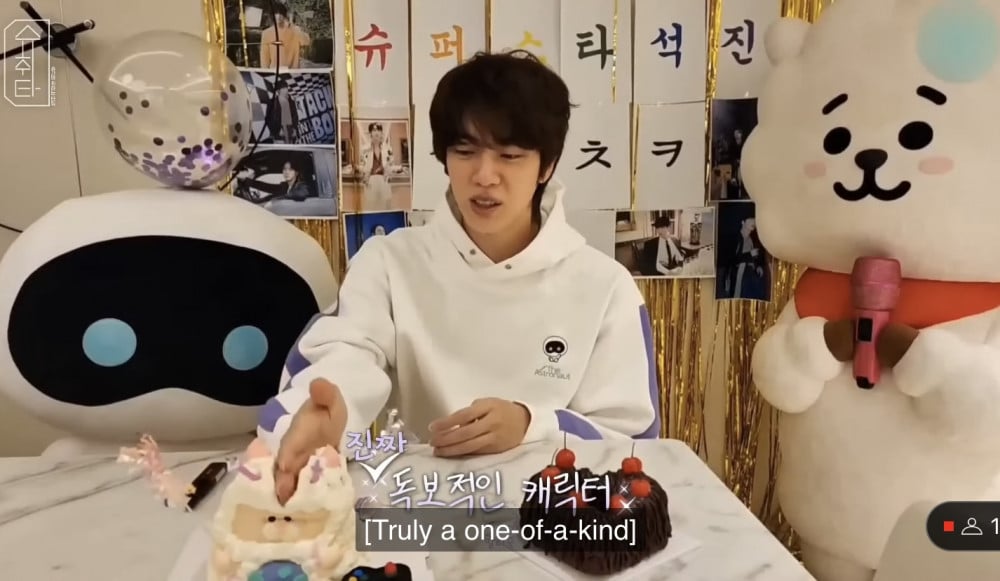 While recalling the rookie days of BTS, Suga and Jin had a conversation about how much the members' skills have improved over the years due to their relentless hard work. Jin was talking about learning how to sing while dancing and shared an interesting story about discovering that he could hold his breath twice as long as an average person, which partly explains why he is known as the only belter in BTS.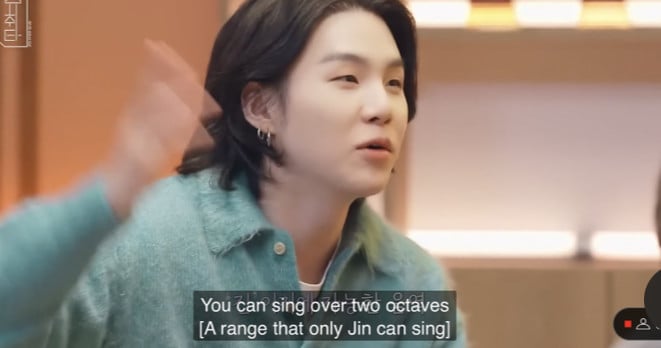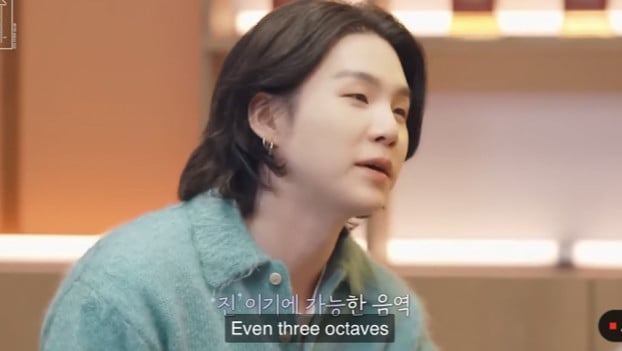 Throughout the episode, Suga showered Jin with compliments, which received a positive reaction from fans. He was in awe of the fact that Jin managed to enroll in one of the best Korean universities and even graduated while pursuing his idol career. Suga also emphasized that Jin's singing talent is truly exceptional. The rapper stated that nobody in BTS can sing the way Jin sings because his vocal range takes over not just two, but three octaves. According to Suga, who produced a lot of BTS tracks, Jin determined the vocal range of BTS and is the 'most extreme and impressive example that shows off BTS's vocal range':
"But I wish you wouldn't think that way. You've built up your own area really well. There's no one on our team who can do what you do. If you try singing BTS's songs at a karaoke, you'll know how high the notes are. You can sing over two octaves, three octaves. Silver voice is a nickname that perfectly describes Jin's tone and technique. Jin is the most extreme & impressive example who shows off BTS's vocal range & more. Jin became someone that determined the vocal range of BTS".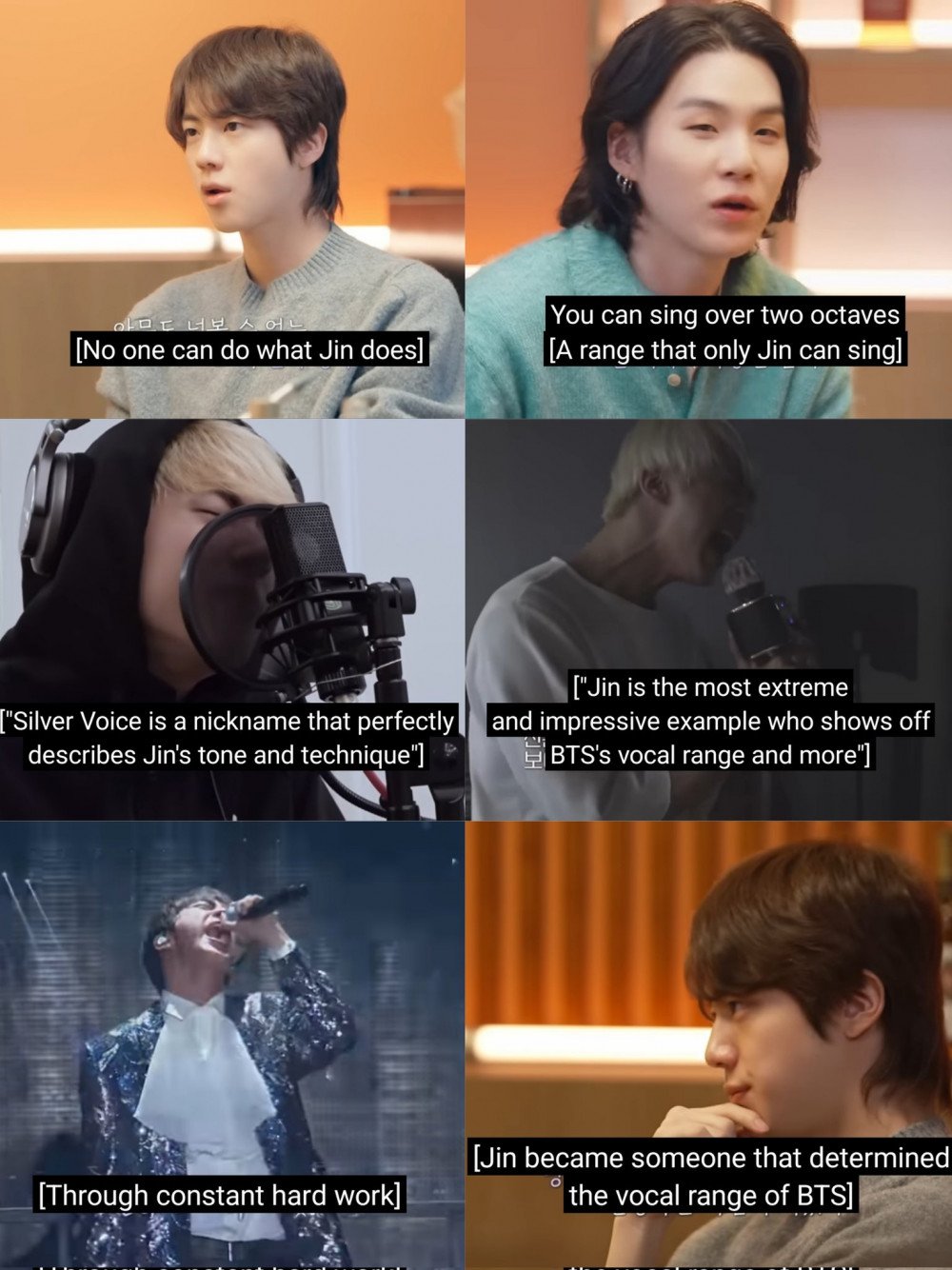 Jin has been receiving such compliments by all of the BTS members, who agreed that he has the widest range and has an incredible stability live.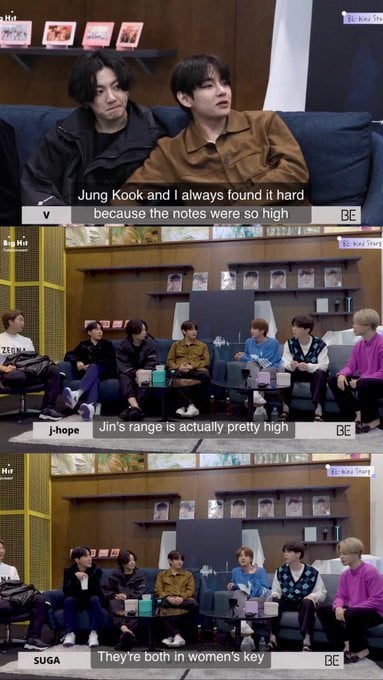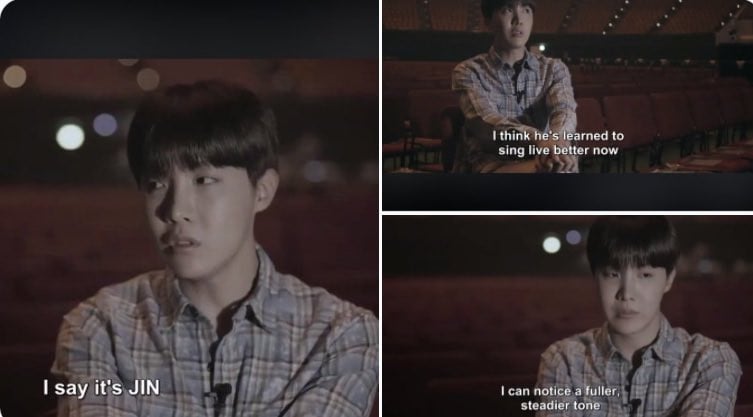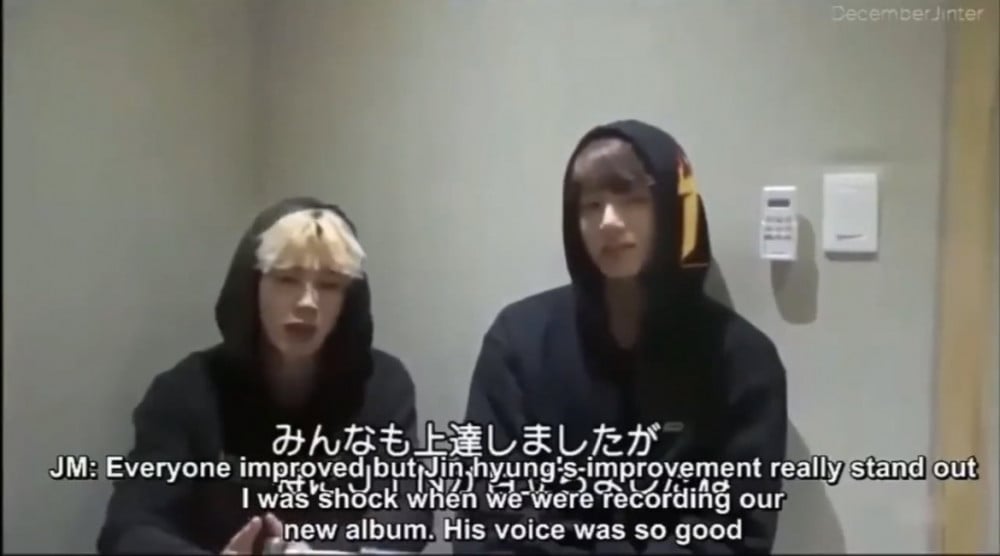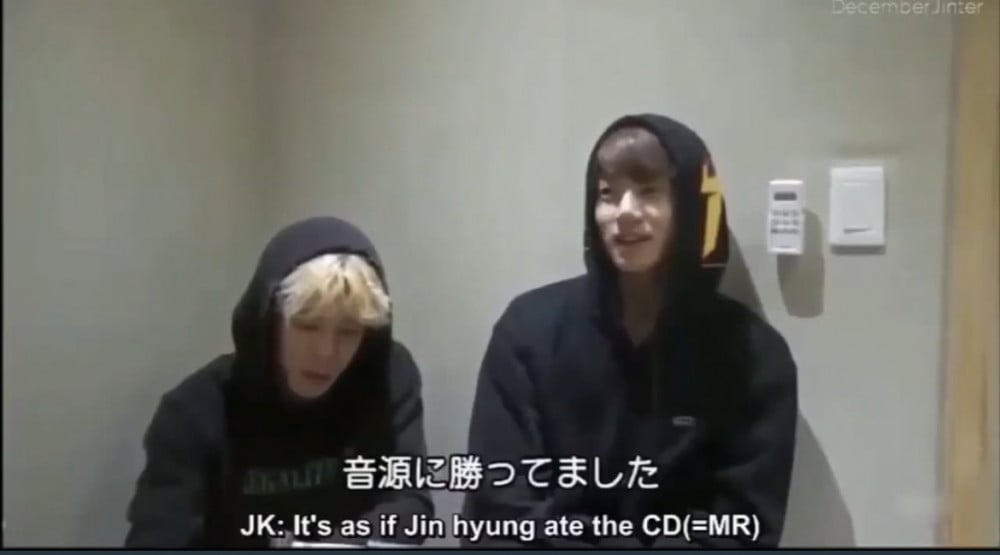 The episode is filled with heartwarming memories and exudes a comforting vibe. The teaser for Jin's 'Suchwita' episode became the most-watched on BTS's YouTube channel, and within the first four hours of its release, the episode itself garnered over 1.3 million views. It's a must-watch for anyone seeking a mood boost!