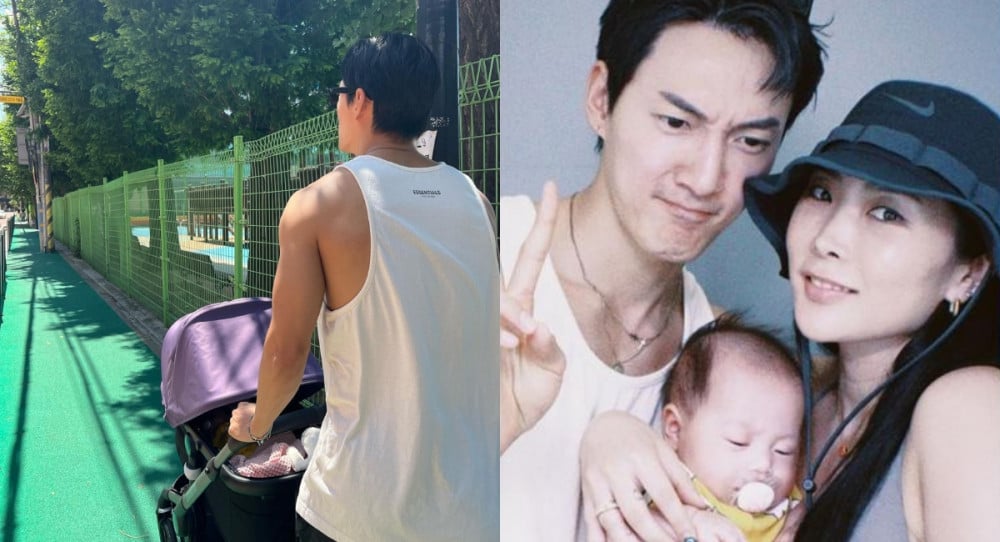 Honey J just took to social media to share an adorable family update.

On June 3 KST, the celebrity dancer took to her personal Instagram account, creating a post containing photos of her and her husband Jeong Dam with their newborn daughter and captioned, "Love's first time going out in a stroller. We went for a quick walk for a short time. I can't believe Love is in Garosugil. She's so grown up!"

In the photos, the married couple is seen spending the day with their daughter, pushing her in her stroller and even taking her to a photobooth studio for some fun instant portrait shots. Followers of Honey J's Instagram account left reactions like, "Wow, Love is so cute," "The stroller looks so comfortable," "So beautiful and hip, it's all lovely," and "The baby's tired, but Mom and Dad are full of energy?," poking fun at the parent-baby mood reversal.

Meanwhile, Honey J and Jeong Dam were married in November, and their baby, nicknamed Love, was born last month.
Check out Honey J's Instagram post below!