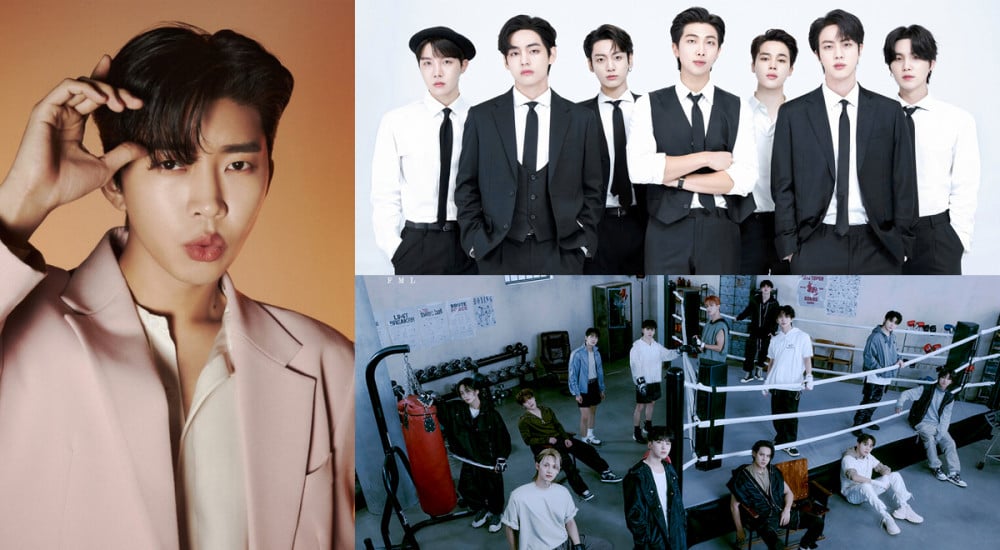 Lim Young Woong, BTS, and Seventeen were the top 3 singers in terms of brand value rankings for this month, based on big data analysis.
From April 27 through May 27, the Korea Brand Reputation Research Institute analyzed big data of currently promoting singers in areas including consumer participation, media activity, communication, and community activity.
The Institute found that the top 30 singers in terms of brand value ranking for May were: Lim Young Woong, BTS, Seventeen, BLACKPINK, NewJeans, IVE, aespa, FIFTY FIFTY, LE SSERAFIM, IU, Lee Chan Won, Kim Ho Joong, Young Tak, (G)I-DLE, Na Hoon Ah, Psy, Lee Young Ji, Song Ga In, NCT, Jo Yong Pil, Jung Dong Won, Kang Daniel, Taeyeon, Jang Min Ho, TWICE, EXO, Kim Hee Jae, Girls' Generation, Jay Park, and Oh My Girl.
In particular, trot singer Lim Young Woong took up first place this month with a total of 9,343,800 brand value points, while BTS followed behind with 8,146,544 points, and Seventeen came in third place with 6,166,110 points.

The full analysis results can be found below.