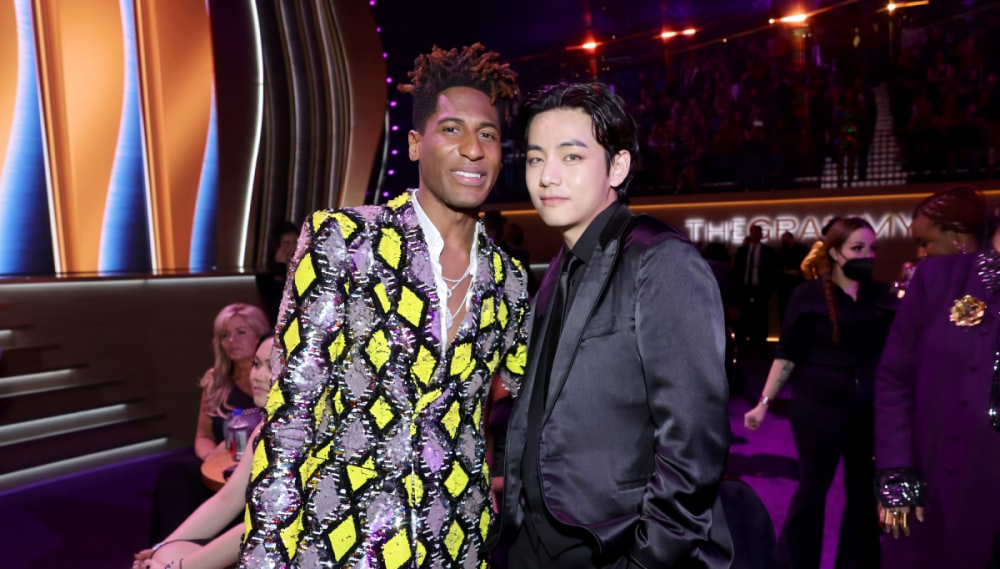 Praised for his genuine personality by people he meets, it's not surprising to see Kim Taehyung, aka V of BTS, inspiring others and forming friendships wherever he goes.

On May 23, renowned jazz artist and five-time GRAMMY winner, Jon Batiste, responded to a question on social media about people's celebrity inspiration. He named none other than Kim Taehyung, the soulful baritone of BTS.

A year ago, Jon expressed his desire to meet Taehyung at the 2022 GRAMMYs, and to everyone's delight, the two crossed paths. Photos of their encounter went viral on social media.

On that night, BTS performed their hit song "Butter" that was hailed the best performance of the night, while Jon took home the GRAMMY for "Album Of The Year."

Taehyung, often referred to as the "social butterfly of BTS," has a charming way of winning people's hearts, and the two gentlemen quickly hit it off.

Just two days after their initial meeting, both of them shared videos capturing their time together, appearing close and at ease in each other's company. They could be seen giggling as Taehyung teaches Jon a few words in Korean.
Fans have been delighted to see their continued friendship and have praised both artists for their talents.

Since the two artists share a mutual love for jazz and mutual respect for one another, fans are eagerly anticipating the day when they collaborate on a song together.