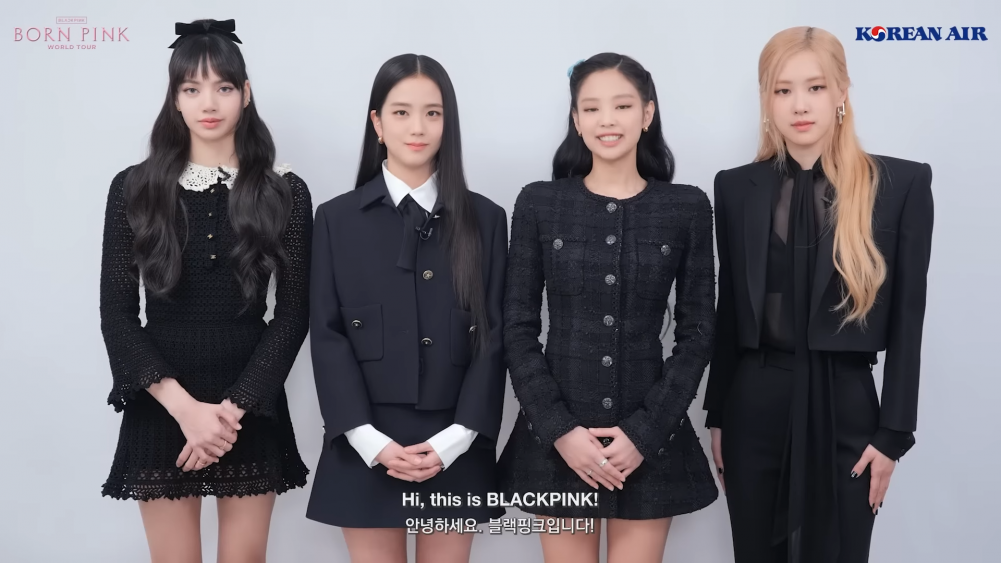 YG Entertainment and Korean Air have joined forces to spread the global influence of Korean culture.
The two companies signed an agreement to work together in promoting Korean culture throughout the globe. Under this agreement, Korean Air and YG Entertainment will promote K-culture and increase their respective brand values together.
First, they are starting the partnership with Korean Air becoming the official airline sponsor for BLACKPINK's world tour. Under this campaign, BLACKPINK artists and staff members participating in the tour will be given special discounts on airline tickets, and additional baggage fees will be waived. In return, YG Entertainment will provide concert tickets, signed albums, and posters to Korean Air's SKYPASS members.
Also, during the period of the campaign, Korean Air fliers will be provided with BLACKPINK exclusive content on their Korean Air airline flights.
On March 20, BLACKPINK uploaded the Korean Air greeting video that BLACKPINK filmed on their official YouTube channel. Check out the video below.