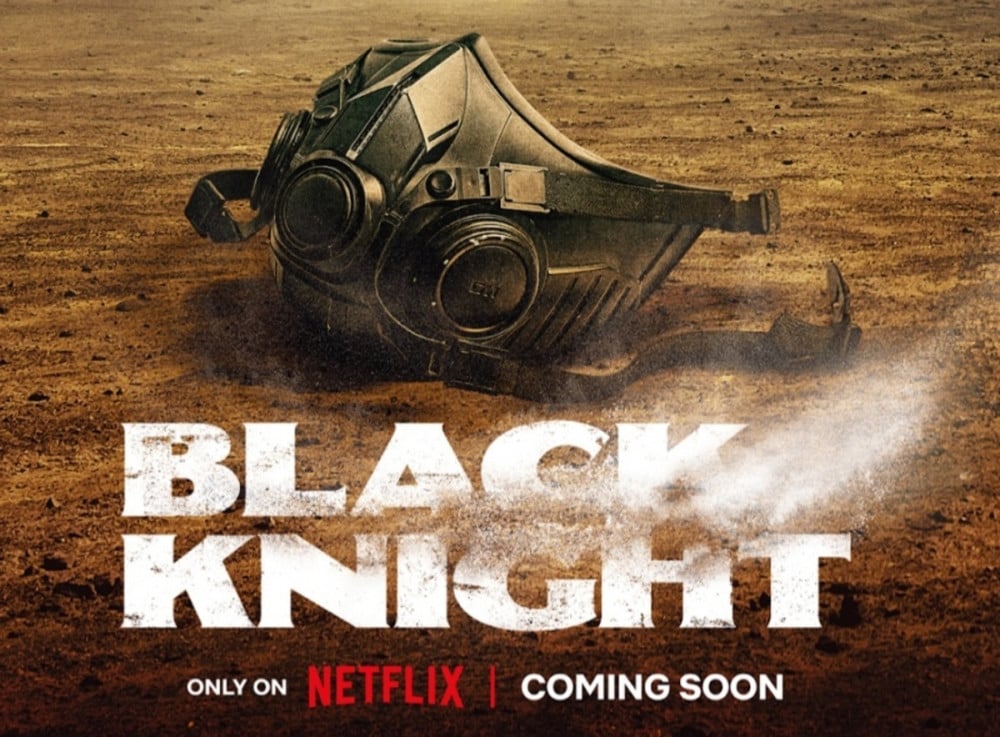 Netflix series 'Black Knight' will be released on May 12.
'Black Knight' is a Netflix series depicting a dystopian future on the Korean peninsula, where people cannot live without oxygen due to extreme air pollution, and the legendary courier driver, 5-8, and the refugee, Sawol, confront the Chunmyeong Group that dominates the new world.

Kim Woo Bin stars as the legendary courier driver 5-8, Song Seung Hun as Ryu Seok, the successor of the Cheonmyeong Group, Kang Yoo Seok as Sawol, a refugee who envies the 5-8, and Esom, who plays Seol Ah, a military intelligence officer.
The second teaser poster, released on March 29 KST captures a still of 5-8 carrying boxes after getting off a courier vehicle that runs through the atmosphere covered with dust and sand. The number 05.12 written on the Chunmyeong Group courier box he carries indicates the release date.

Kim Woo Bin said, "I worked very happily. I hope that our precious results will be delivered well to you, and I hope that you will be able to breathe happily and happily together."