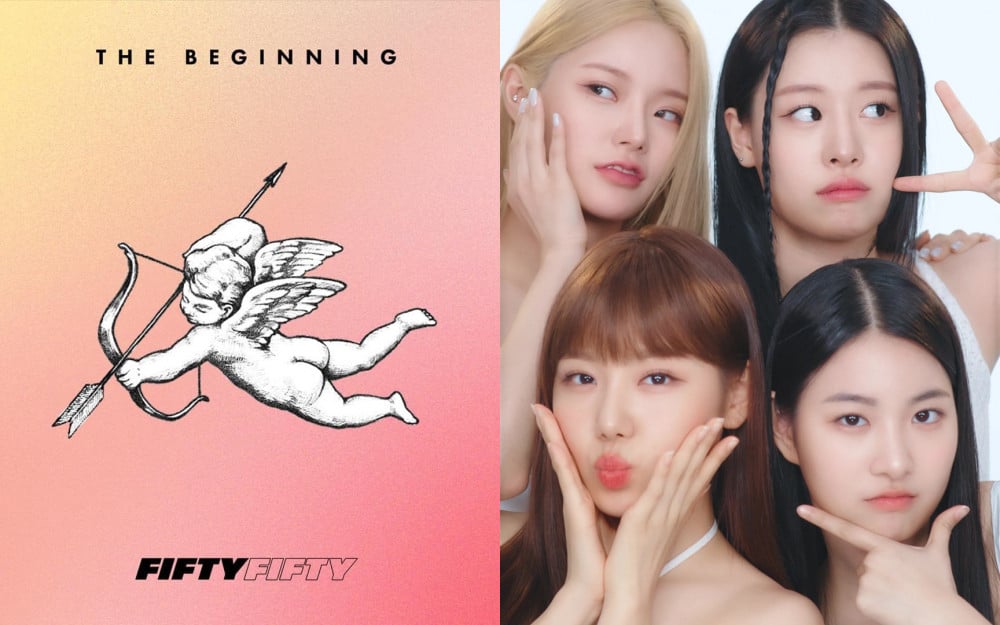 FIFTY FIFTY's hit track "Cupid (Twin Version)" has skyrocketed up the ranks on Global Spotify, landing at an impressive new peak of #91 with 1.4 million streams. The rookie k-pop girl group has been making waves with the song's groovy retro beat accompanied by the impressive vocals of the members.
Their latest success with "Cupid (Twin Version)" marks a significant milestone in their budding career, as the single's popularity continues to surge amongst music lovers worldwide. The track's catchy beat, smooth vocals, and infectious melody have captured fans' hearts and propelled them up the Global Spotify charts.
Previously, "Cupid (Twin version)," which is the English version of "Cupid," debuted at No. 191 on the global chart with around 1.07 million streams on the platform, becoming FIFTY FIFTY's first entry on the chart. As of March 14, the track reached a new peak of No. 144 on Spotify's global chart, with over 1.2 million streams. Since then, the girls jumped up a whopping 44 ranks in just five days.

The future is looking bright for the girls as they catch the new wave with their latest track!