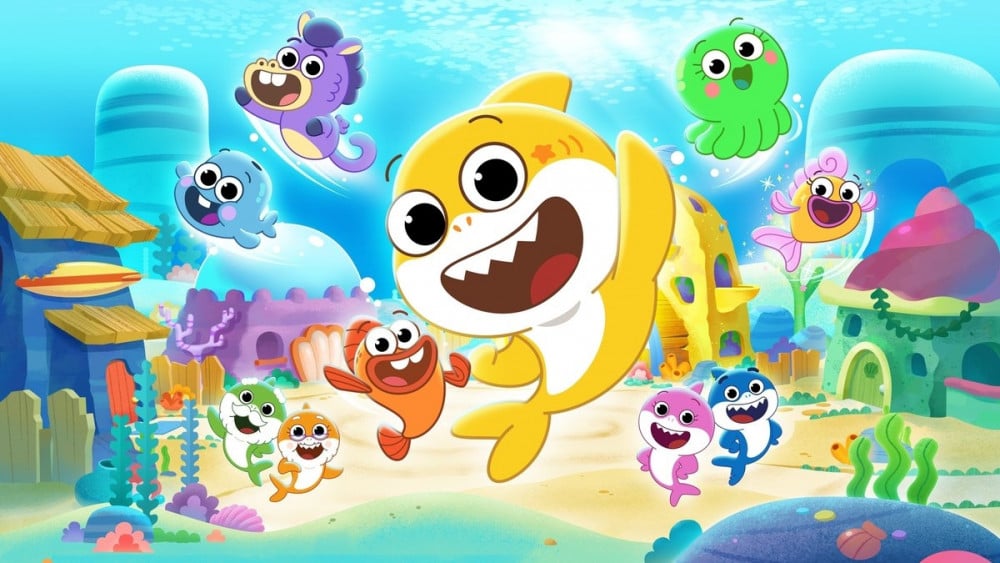 ENHYPEN will be making their voice acting debut in the upcoming Nickelodeon animated film, 'Baby Shark's Big Movie!'.
On March 31, Pinkfong announced the lead voice actor cast of 'Baby Shark's Big Movie!', a movie spin-off to the popular kid's show 'Baby Shark's Big Show!'.
In the film, ENHYPEN will play a the ocean's most popular K-Pop band. The boys' characters will be newly designed characters based on beluga whales, and all 7 members will take part in recording their lines in English.
ENHYPEN will be joining the voice acting cast led by Kimiko Glenn (Brooklyn the Baby Shark; known as Ollie in Korea) and Luke Youngblood (William), as well as Ashley Tisdale, Lance Bass, Cardi B, Offset, and more.
'Baby Shark's Big Movie!' will premiere via Paramount+ some time in 2023!