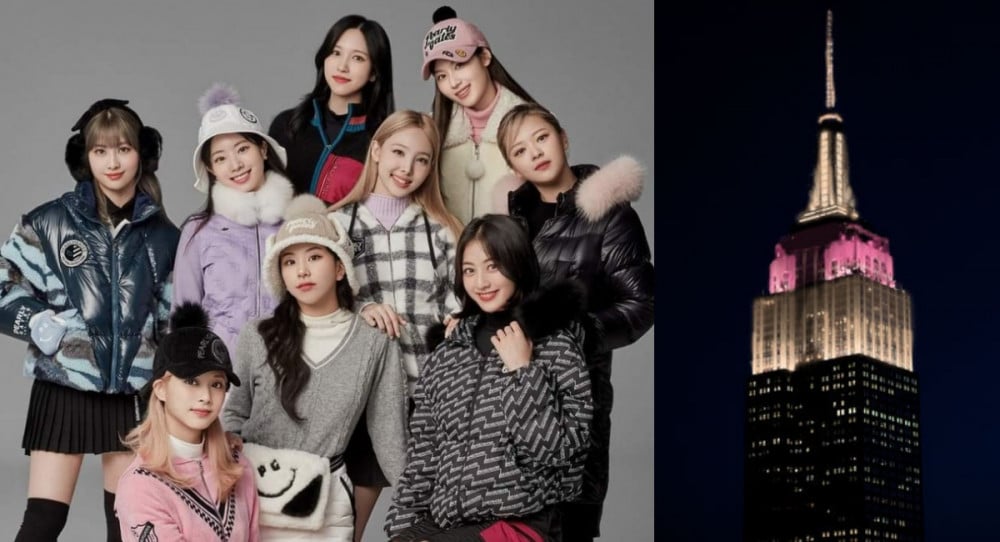 The Empire State Building will be teaming up with TWICE this month!
According to the Empire State Building's official website, the building will be lit up with TWICE's official colors – apricot and neon magenta – on March 10. The event, which will "celebrate the power of music," is being held through a partnership with Republic Records, the TWICE members, and charity Musicians On Call, which brings live and recorded music to the bedsides of patients, families, and caregivers in healthcare environments.
Previously, in 2019, the Empire State Building also changed to purple for BTS and their fandom ARMY.