Apink will officially be making a comeback with their 10th mini-album "SELF" on April 5 with the title song "DND(Do not Disturb)."

Ahead of their upcoming release, APINK talked to Singles Magazine (April Issue) regarding their album SELF, their love for Fans, and more.

In the released pictorial, APINK showed the aspect of Office Women by matching black, white, and blue office looks to create a sophisticated and intelligent atmosphere. It was said that the staff on the set were also impressed by the perfect harmony shown by the five members when the shooting began.


Check out their interview below:

It's a full comeback after about a year. What can you tell us about the new album?

Eunji: We don't have a release date yet (the interview was conducted before comeback details were announced), so we're being cautious, but to put it simply, it's our first album in a long time with a bright and hopeful message. We tried to capture a lot of what we really wanted to say and the true colors of APINK.
Namjoo: I don't think I've ever laughed so much while preparing for a stage before. We've shown a lot of charisma on stage, but I think it was time to confirm to ourselves that we're still the same bright and innocent people we were in the beginning, even though our stage appearance keeps changing.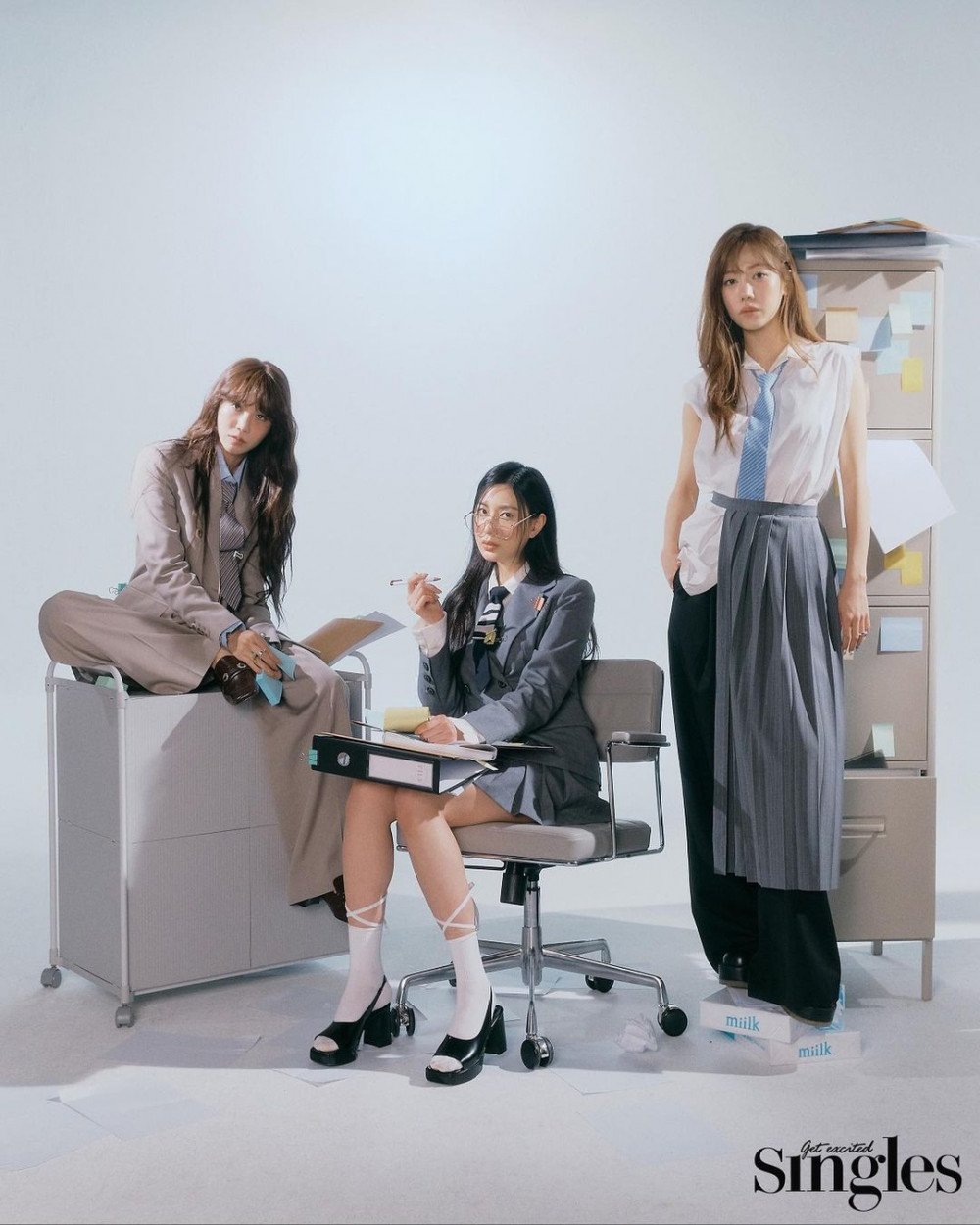 APINK isn't just a group that's been around for a while. With their last album, they topped the charts and reached number one on music broadcasts. Why are they still so fervently loved today?


Chorong: It's because "We met the Right Members and the Right Fans."

Eunji: But the fans of APINK are known for their loyalty. We've been watching our fans grow together since we were so young, so we're now rooting for each other's lives.


Apink seems to have a special relationship with fans as well as members.

Hayoung: They don't look at us as celebrities; they just treat us like their sisters. They are so loyal that even fans who come to take pictures of us with their cameras notice if the members are not feeling well; they just say, "I'm not taking a pictures today. Let's just walk together and talk."

Namjoo: It's funny how different fans treat each member differently. Chorong's fans are very sensitive and write many letters, and Hayoung's fans have been watching her since she was little, so they treat her like a baby. Eunji's fans nag and scold each other (laughs).
Eunji: Even among managers, the word spread that APINK fans have good manners and respect the boundaries between artists and fans. They're our fans, they're really cool, and I'm proud of them.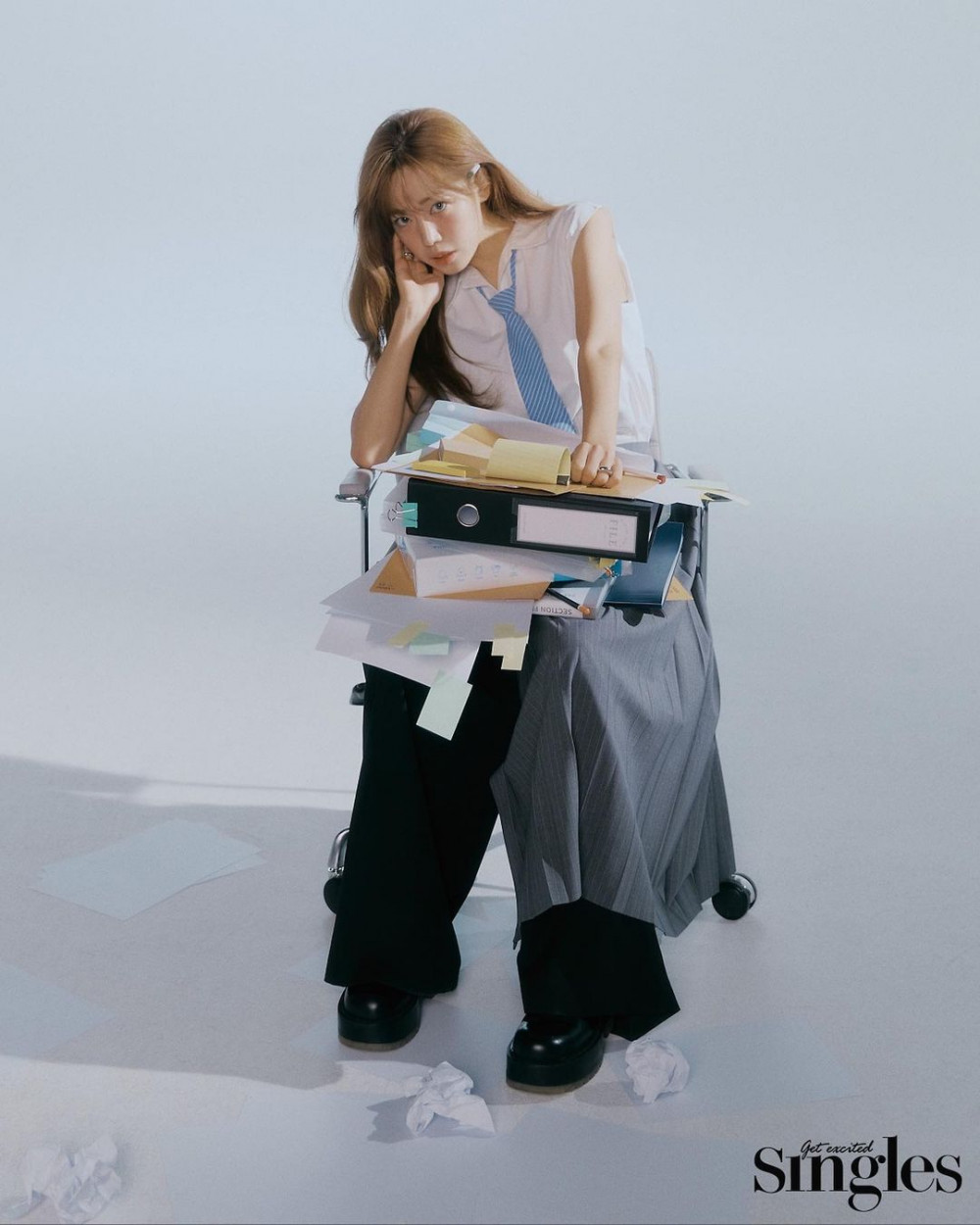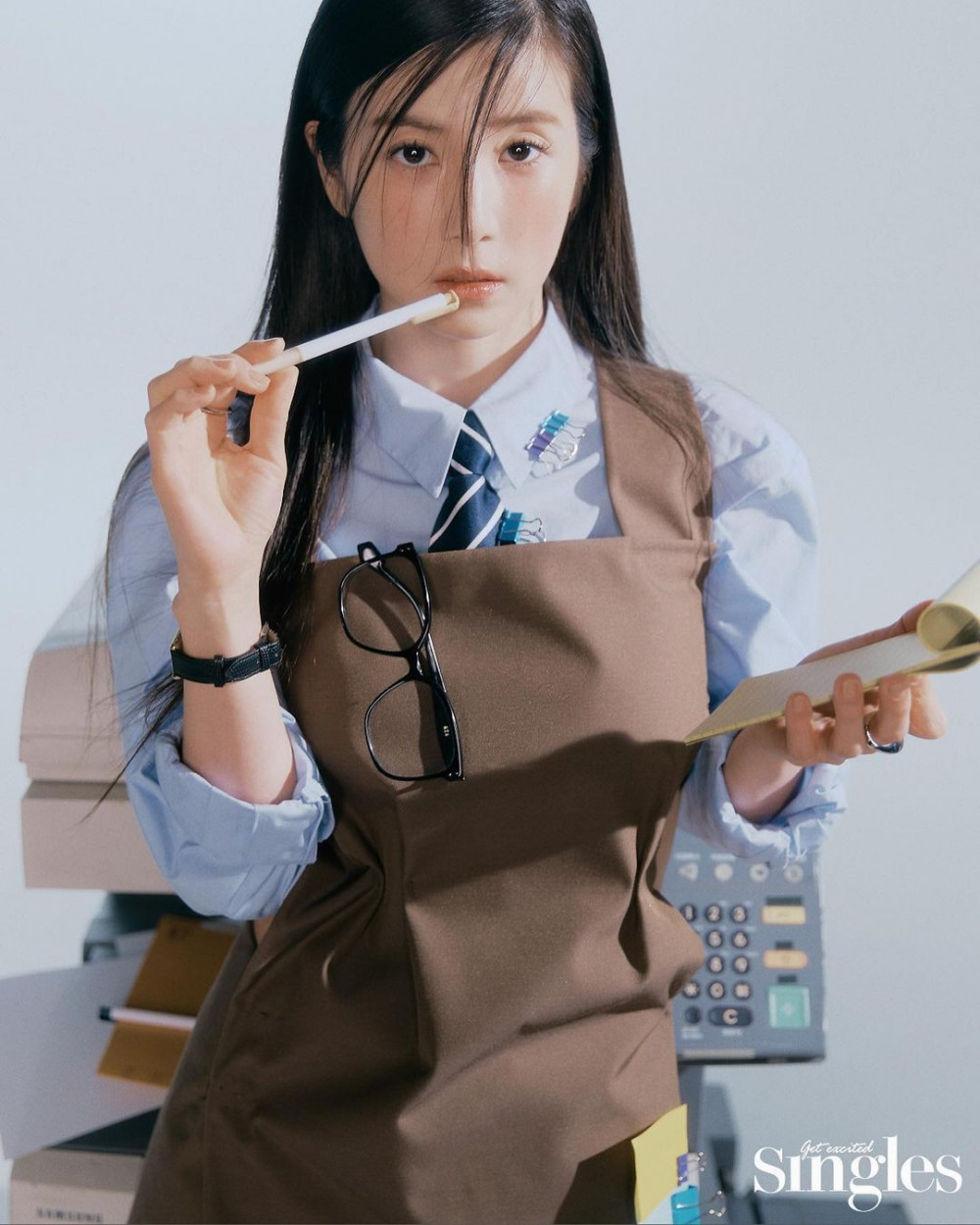 The group has been around for 13 years now. What has changed the most since your debut?

Bomi: The first thing that comes to mind is my physical strength, but I think that's because I don't exercise much, regardless of my age (laughs). What's changed is that we're able to enjoy ourselves more now.
Chorong: As the years go by, I feel like my appreciation for the albums really grows. My appreciation for the members is also getting deeper. These are things I didn't realize when I was younger. When I was on a tight schedule, I was tired and sleepy and missed how precious and valuable those moments were. Now I feel so much more grateful and responsible for every moment.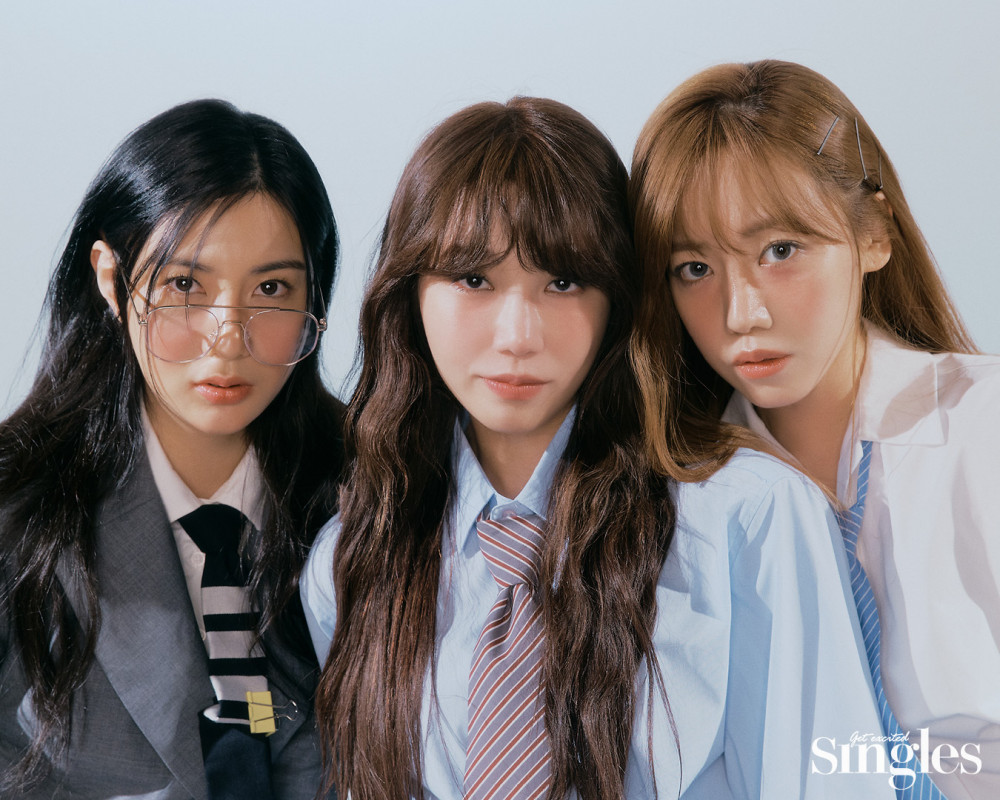 Isn't it a culture unique to APINK and its fans? We are also curious about the music style each member pursues. What is your personal favorite album and concept?
Hayoung: It's 'Mr.Chu.' The song is our pride that completed APINK's identity.
Bomi: I personally did everything I wanted to do during 'Copycat.' However, expectations are high for the upcoming album. While preparing for the album, I thought of us a lot. I think fans will be reminded of those memories and emotions.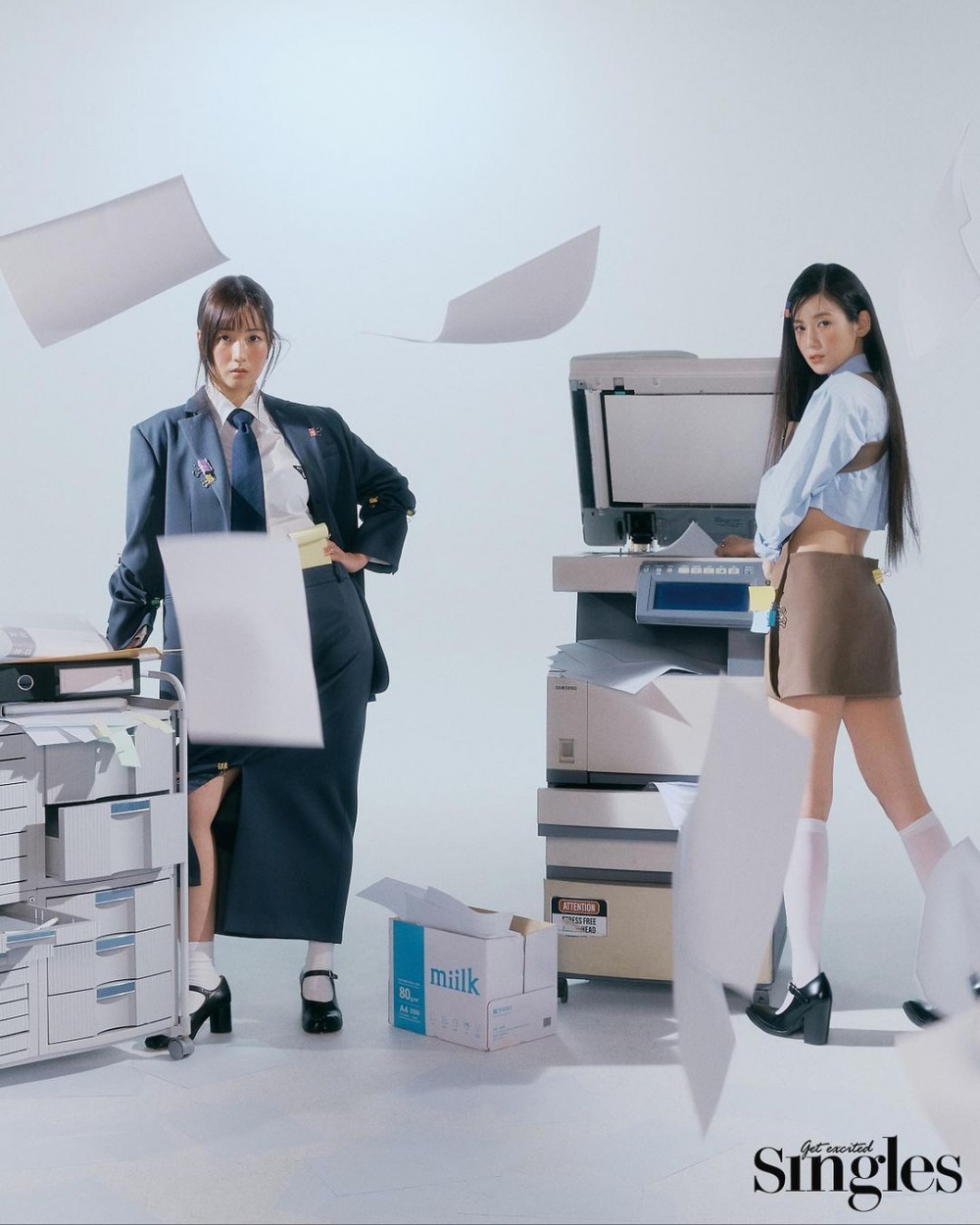 APINK's full pictorial and interview can be found in the April issue of 'Singles Magazine' and on the 'Single Plus' website.

The title song of APINK's mini-album 'SELF' is 'DND,' short for 'Do Not Disturb,' (It contains a hopeful message to imagine your own world where no one interrupts/judges you). It is scheduled to be released on April 5, KST.

Stay tuned for more updates on Apink.