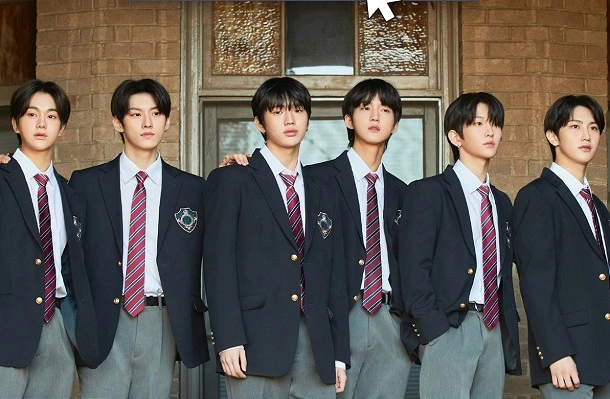 If you need a new group to stan, TNX is the perfect group to look out for. After competing on SBS's K-pop survival audition program 'LOUD,' this talented group debuted in March of 2022 as P Nation's first-ever boy group, with six individually impressive members; Kyungjun, Taehun, Hyunsoo, Junhyeok, Hwi, and Sungjun.
They were also awarded Rookie of the Year at the 30th Anniversary Hanteo Music Awards 2022, proving that they are the group to look out for. Especially with their hottest first comeback, the timing for this article is perfect. Here are eight reasons why you should have TNX on your radar!
Amazing Performers
As the number of new groups increases, it takes something extraordinary to stand out, and luckily, these boys are truly remarkable. Even before their debut, they have showcased immense talents that will leave you wondering, "are they really trainees?" From their vocals, raps, choreographies, and visuals, they have it all.

Produce Their Own Songs
It's not always that we get a rookie group that is able to produce their own songs, and it's not necessarily because they don't have the talents, but most of the time, it's because the companies won't let them. However, P Nation trusts Hwi enough to let him produce the group's songs, since their debut! A musical prodigy, Hwi has showcased numerous times during the audition program LOUD that he is more than capable of creating insane tracks, and he continues to lend his talent and skills in the making of his group's works.


Can Make 450 Mini Snowmen
We all can make mini snowmen, sure, but can you make 450 mini snowmen while still being a full-time idol? No? Hyunsoo can. He even went viral for it. He's lucky to have his members to help him organize the snowmen, but to make 450 of them, and without gloves too? Just... wow.



Members Can Do Tongue Twisters In Different Languages
Knowing multiple languages is still great, but you need to step that skill up. Although they might not have known exactly what they were saying, they nailed doing the tongue twisters in different languages. It was actually surprising how good they were!


Gets Serious Over Debates
If they're serious even about a silly debate, you know they'll be serious in everything they do. But what's heartwarming was that they were especially serious over the debate when it talks about their fans, THX.

Has A Sealion For A Member
It's a norm to always associate our favorite idols with cute characters, or animals that look like them. In this group, they have the cutest sea lion-looking member, and sometimes, he'd even go as far as putting straws/chopsticks in his mouth to reenact looking like one!
Forgets Their Own Age

When you have lived abroad for most of your life, you tend to get confused with how the international and Korean-age system works, and that's exactly what happened to Kyungjun, who lived in Australia for a long time. He was 18 but was confused and said he was 20, and his members had to correct him.

Would Do Aegyos Just So They Can Take Away A Member's Screentime Away
Most groups would do anything to avoid aegyo, and it's not that this group loves doing them (there's literally a video of Hwi wanting to poke his eyes out during a music show stage because Junhyeok did aegyo) but they would do it if it means they can jokingly take away a member's screentime.

I hope this article piqued your interest in the group! Make sure to check them out and their debut music video down below!