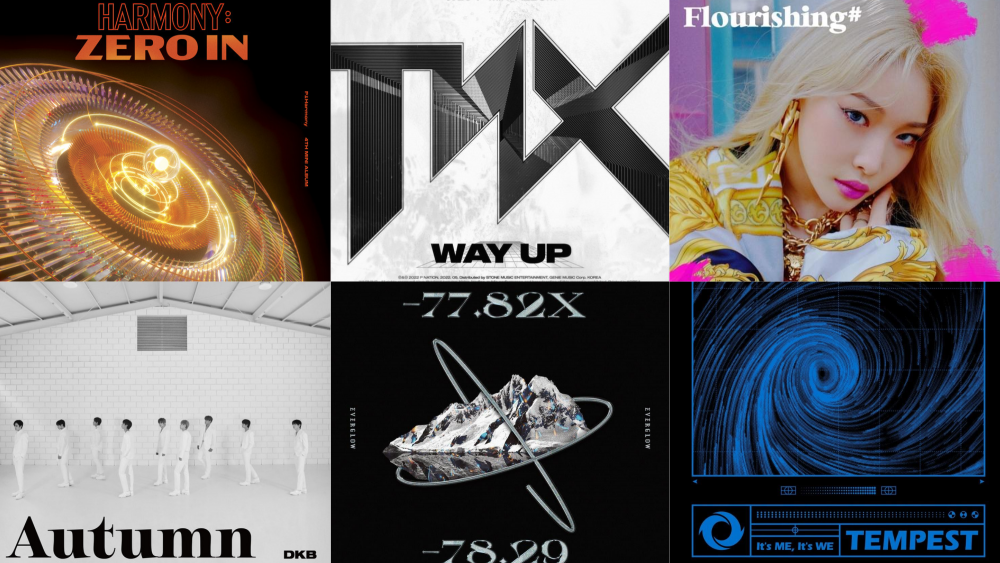 After looking at your 2022 Spotify Wrapped or Apple Music Replay and realizing that you may want to shake up your songs and want to get into more artists, or listen to more of their songs rather than just their title tracks, then this is the article for it. Here are some really good b-sides that are slept on that you can add to your playlist.
Pentagon - The Game
This is a musical masterpiece that should be on everyone's playlist. If you thought the intro was a sample, guess what? It was not. That was the eldest member, Jinho, who did the challenging vocals in the intro.

P1Harmony - Mirror Mirror
If you ever need a hype song that tells you how fresh and deadly you look, this is the song. These guys literally have no bad songs, and they really ate it up with this track. Everything about them is so crazy addictive.
DKB - Bubble
From being the best leader, a rising star in the 2022 ISAC, to a really great composer in vocalist, D1 once again proved to us that he is good at everything he does.
TNX - Burst Up
If you are a huge fan of their debut track, "MOVE," you will love this one too. It's a really fun and swaggy song that will make you feel like you own the world. These rookies going nowhere else but up.
TXT - Dear Sputnik
Every TXT title track gets the hype it deserves, but so does each of their b-sides. This track produced by maknae, Heuningkai, lacks nothing but pure talent and happiness.
TEMPEST - Find Me
If this highly captivating group is not on your playlist yet, then it should be. The choreography, the song, and the expressions of each member will make you keep coming back for more.
ONF - Runaway
There's no running away from them or this song. This b-side is so good that it should be a title track instead. Just imagine the fun stage we would get if this was a title track!
SuperM - Infinity
With how good the instrumental is for this song, I would not mind having it on infinity loops. It also should be a movie soundtrack, don't you think?
DAY6 - Rescue Me
One of K-Pop's best pop rock bands never disappoints. They go hard with the rock in this track, and it is an absolute banger.
EVERGLOW - Untouchable
While we wait for the group's comeback (whenever that is, but hopefully soon!), you definitely should listen to this fun disco 80s song. 2 years later, and this track is still an untouchable track for how good it is.
Chung Ha - Chica
This song has a strong message for everyone. It's the ultimate female empowerment bop. Girls, dance to its beat and feel empowered!
NINE.i – Daze Days
NINE.i should be in your 2023 playlist because this underrated group makes nothing but bops. This is just one of their many outstanding tracks. Also, don't forget to support three of their members in the MNET's show, Boys Planet; Seowon, Winnie, and Jiho

N.Flying - Just One Day

This track is one of K-Rock's underrated gems. It sounds like an opening of a 2000s show, which brings back so many nostalgic moments, making the song even better. This underrated group certainly deserves more recognition for their talents.
(G)I-DLE - Never Stop Me
If you like the badassness they exclude in Nxde and Tomboy, you would really love the strong bad-girl vibe here.

ASTRO - Butterfly
Off of their 5th Mini Album, Dream Part 2, this song is nothing but dreamy and just full of pop and fun at the same time.