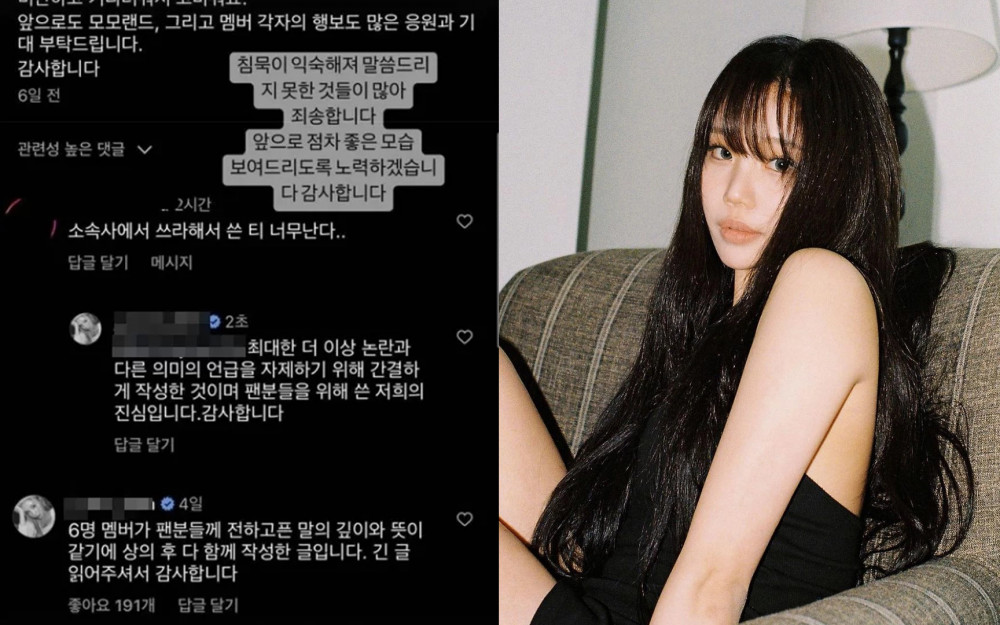 Former Momoland member JooE raised her voice against the malicious comments following the group's disbandment.
JooE spoke about the malicious comments regarding Momoland's disbandment through her social media on February 20. JooE captured some of the hurtful comments she received and replied, "There are so many things I wasn't able to say because I'm so used to staying silent. I'm sorry. I will put forth more effort to show my good side. Thank you."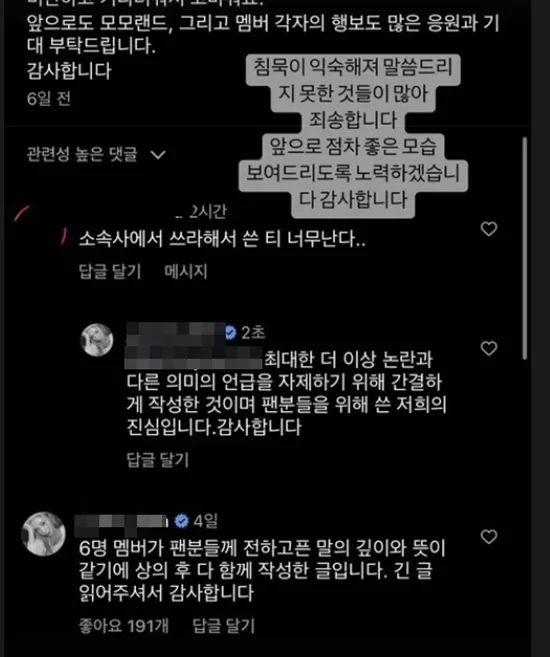 In the screen-captured comments, one netizen is seen criticizing, "It's so obvious they wrote this because the agency told them to..." JooE responded to that comment, "This was written concisely to prevent further controversy and other interpretations of different meanings. This is our sincerity written for the fans."


Another netizen mocked, "You copied what the label printed for you, right?" but JooE responded, "This is a post written by all six members after discussing it together. This captures the deep sincerity we want to convey to the fans."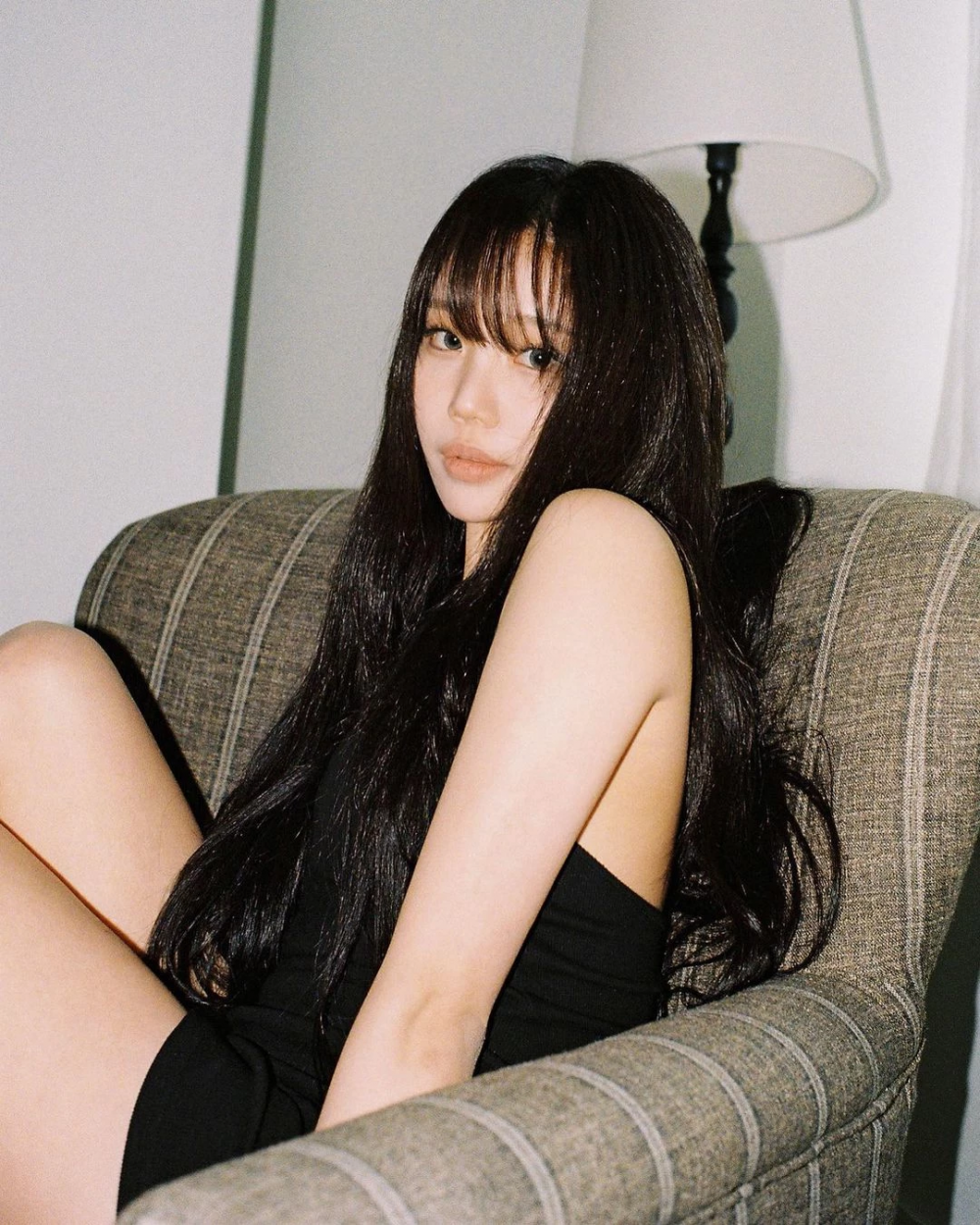 The reason Momoland members are facing such criticism is that the handwritten letters that the members wrote to fans were identical in content.
On February 14, Momoland members left handwritten letters for their fans announcing the official disbandment of the group. It was reported that all six members of Momoland have decided to take different paths and start a new chapter in their careers.
After seeing the letters, netizens criticized that the members seemed insincere because the content of the letters was identical.