BTS member Kim Taehyung, aka V, now holds the record of the most-watched live video on Weverse.

At the start of 2023, V LIVE, a video streaming service popular among K-pop idols and fans, was officially shut down. V LIVE had the largest-ever archive of live-streamed K-pop content, but not all of it is lost forever.
It was announced that HYBE's fan communication platform Weverse will be integrating with NAVER's V LIVE through a strategic alliance. Artists who are on Weverse automatically had their V LIVE content transferred to their Weverse channels.
All of BTS's content on V LIVE was moved to Weverse, and Taehyung became the owner of the most watched live on the platform, currently at 504 million views.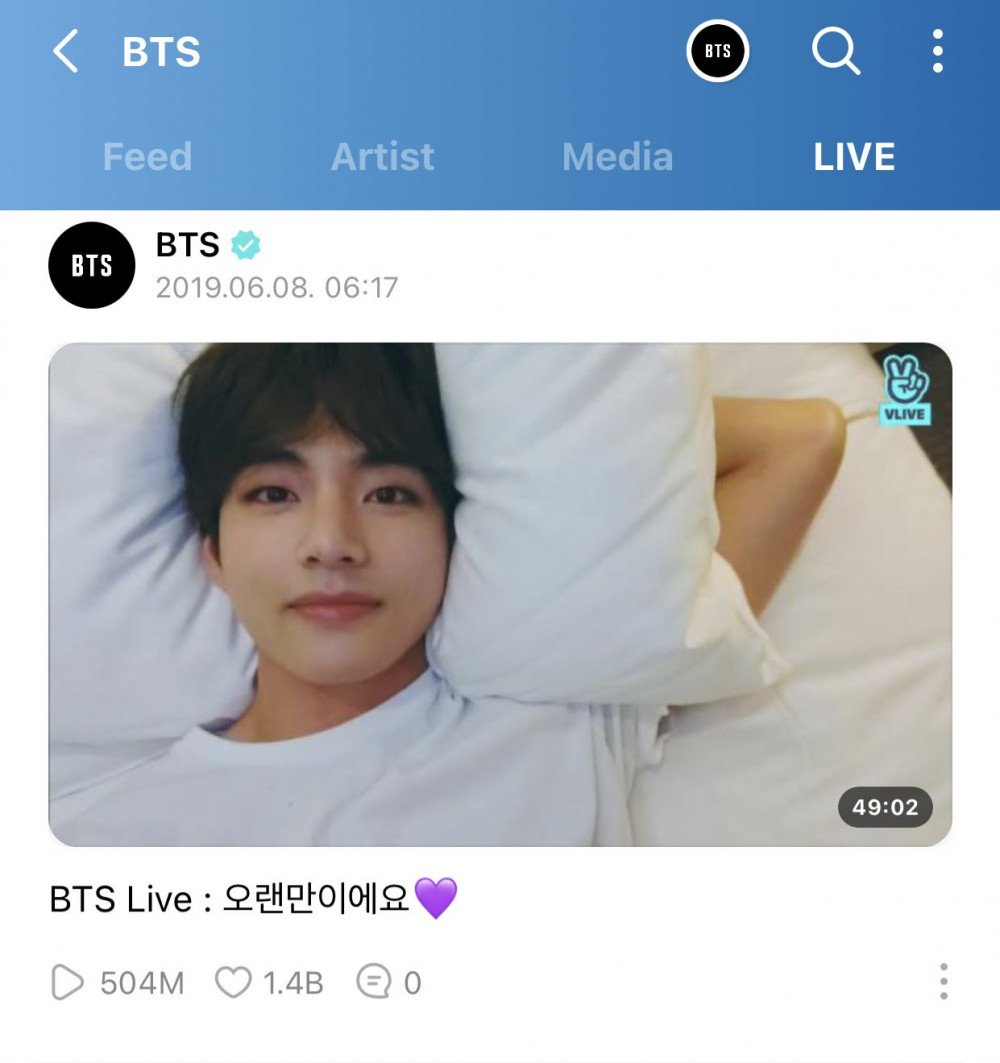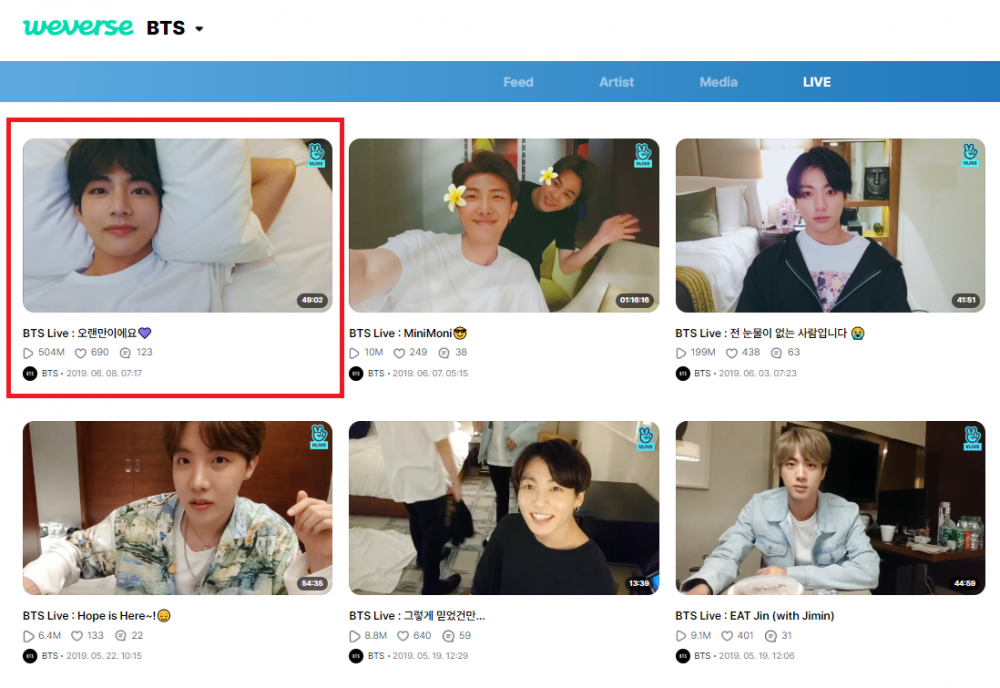 Before VLIVE shut down, the same live video achieved the 'triple record' of having the:

Most watched VLIVE in history
First VLIVE to surpass 500 Million views
Fastest VLIVE to reach 500 Million views
Taehyung often creates records and goes viral without trying, like when his latest Weverse live stream helped an indie game blow up.

Game Developer recently announced that "Goose Goose Duck's" concurrent players peaked from 6,000 players to 800,000 players in two months after Taehyung live-streamed himself playing the game on Weverse last November.
Taehyung's powerful influence cannot be doubted. Outfits he wears get 'Sold Out' instantly, and he has used his influence to help many small businesses flourish.