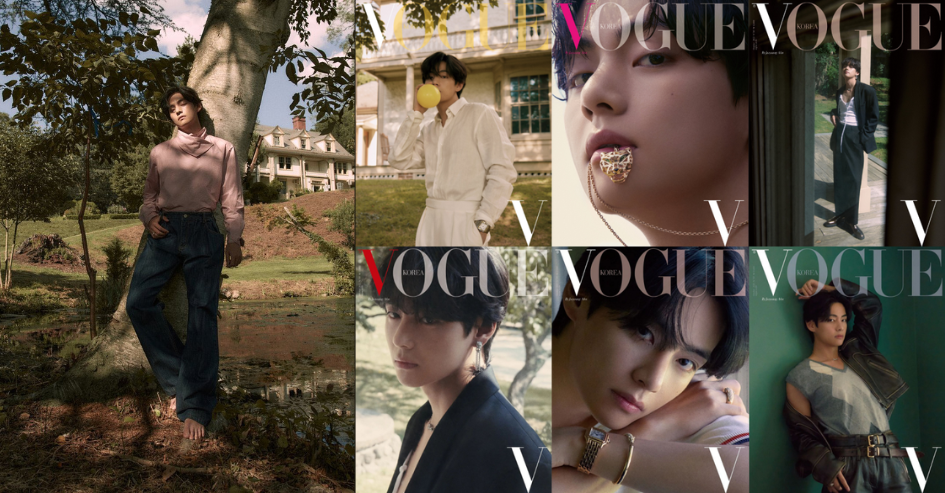 Four months after its release, the October 2022 issue of 'Vogue Korea' with BTS member Kim Taehyung, aka V, as the cover star continues to be a topic in the fashion industry.

Fashionista, one of the most influential voices covering fashion based in New York, and with a monthly readership of more than 2.5 million, released an article about the "26 Items Our Editors Are Obsessed With." The article lists "must buy" items recommended by their editors.

Fashionista's entire shopping list is filled with clothing, accessories, and beauty products, except for Taehyung's 'Vogue Korea' October 2022 issue, the only magazine on the list.

"While out and about in SoHo, I stopped by Iconic Magazines. Usually these shops don't carry Korean copies for some reason, so when I landed on this, I had to get right away! … I enjoyed learning Korean fashion terms while reading. But also, V is just too cute on this cover not to have forever in my home."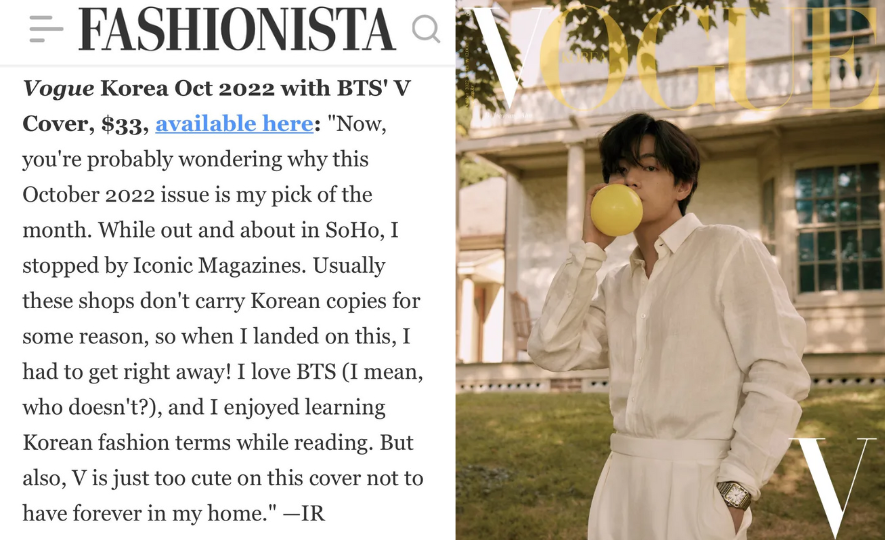 The editor by revealed they bought the magazine at 'Iconic Magazines' shop in SoHo, which typically doesn't carry Korean magazines, attesting to Taehyung's global popularity.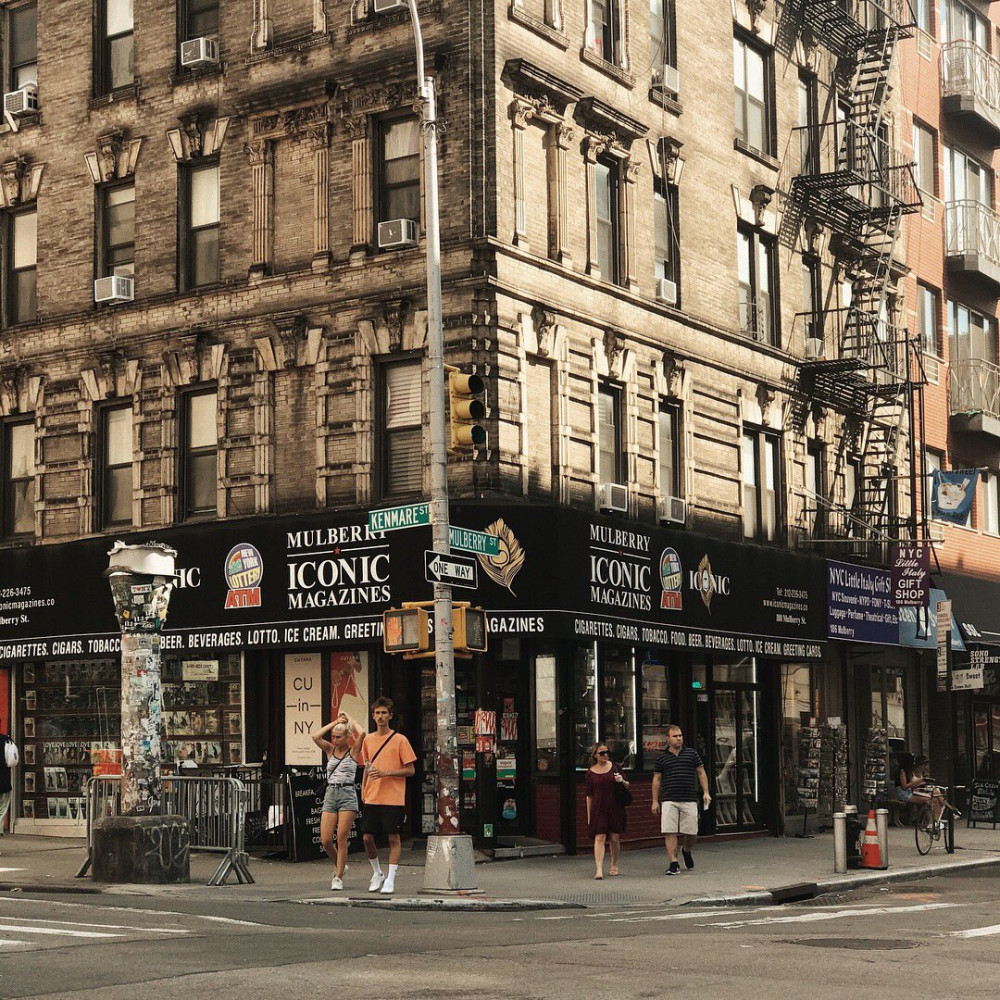 Although many K-pop artists have graced the covers of fashion publications in the past months, Taehyung's 'Vogue Korea' October issue remains the top-selling magazine on the popular platform 'Ktown4u' and the highest by a K-pop idol in China.