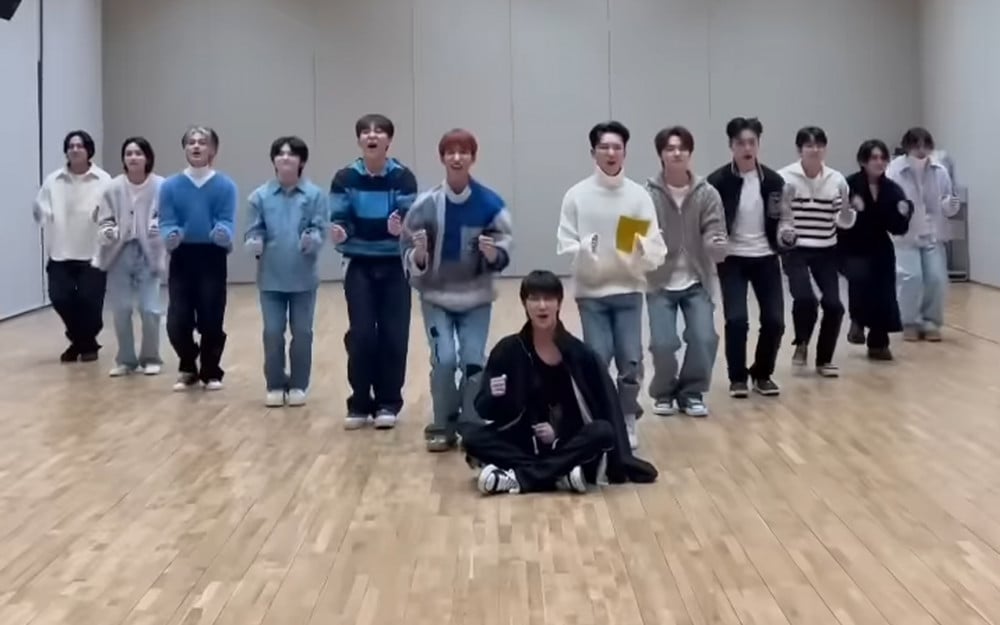 Seventeen's unit BSS (BooSeokSoon) achieved an impressive feat with their comeback album, selling a total of 610,189 albums in the first week of release.
The boys are continuing the promotion of the album by inviting various artists to take part in the "Fighting" dance challenge. Of course, their fellow Seventeen members can't just sit and watch.
On February 14, BSS finally uploaded the "Fighting" challenge with the rest of the Seventeen members.
In the video, all 13 members were seen dancing in unison with The8 sitting in the front due to his injury. The boys are in perfect unison, as expected from Seventeen.
The members were seen happily supporting BSS and the three members even jokingly yelled, "Sunbaenims, please take care of us well!"
Fans were so satisfied with the dance video and commented, "So satisfying to see all the members in perfect unison like that," "I love them," "They are so funny, how the BSS members keep calling the other Seventeen members 'Sunbaenim' lol," "They are so adorable," and "This is so nice and wholesome to see."