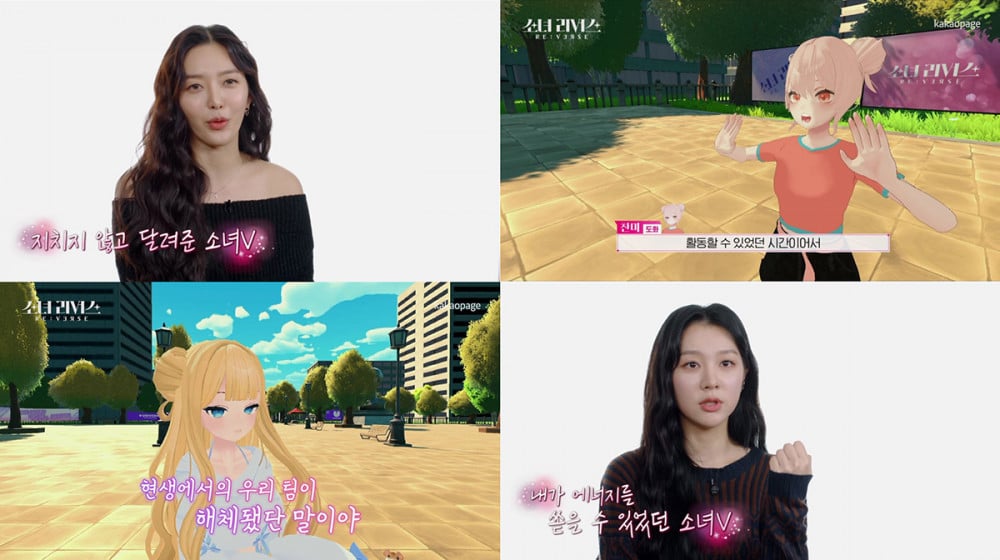 On the 5th episode of Kakao TV's virtual girl group survival program 'Girls RE:VERSE', four contestants were eliminated as a result of the first wave of one-on-one death matches.
The four eliminated virtual idols were: Dohwa, UJEWEL, ChaChaFivePrincess, and Rascal.
[SPOILERS AHEAD]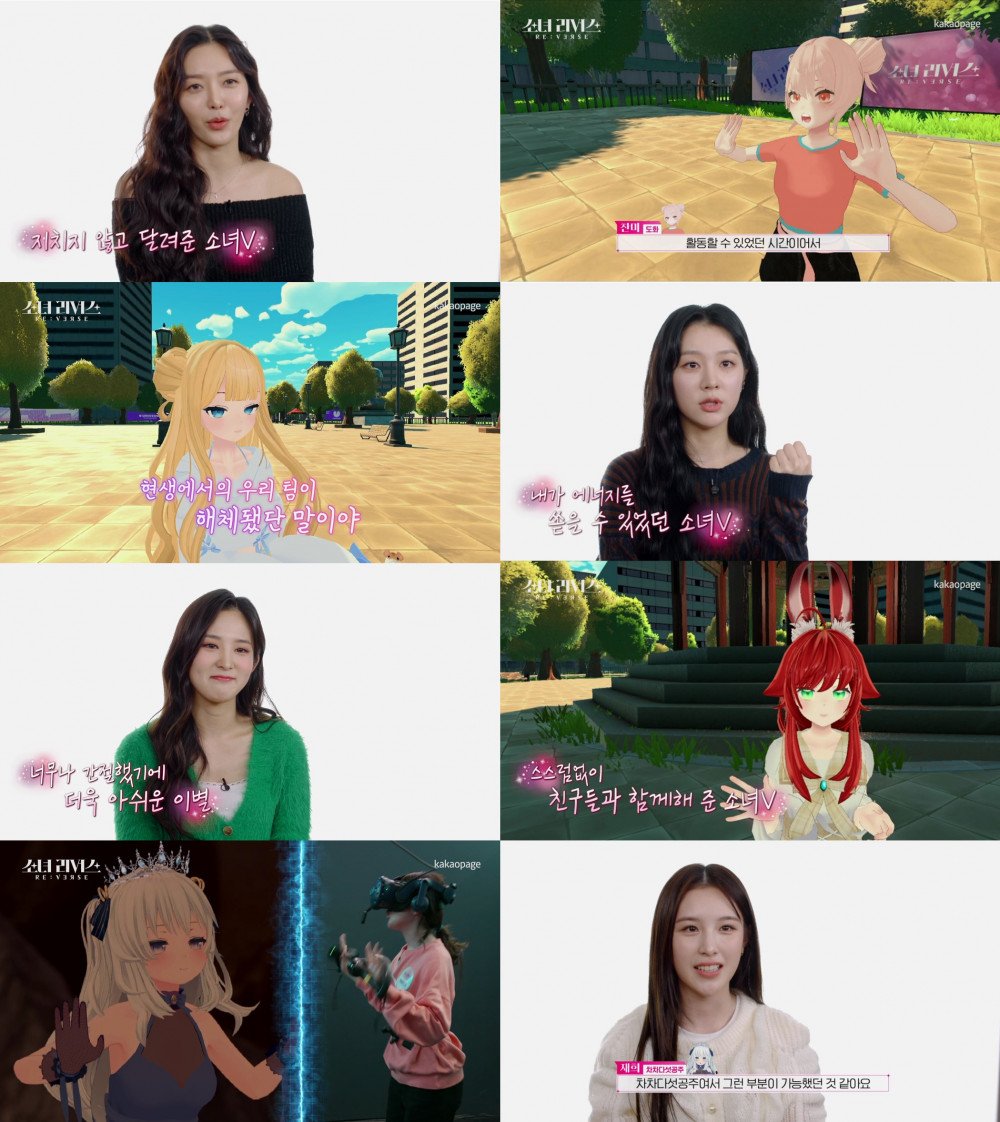 The first eliminated contestant, Dohwa, was revealed to be AOA's Chanmi. The idol/actress remarked after unveiling her identity, "I was able to do what I love without feeling any kind of pressure. I hope that the viewers will remember Dohwa."
The second eliminated contestant, UJEWEL, turned out to be BVNDIT's Yiyeon, whose own group disbanded just last year. Yiyeon commented, "This was my last time performing as an idol. Thanks to this program, I was able to wrap up my idol career meaningfully."
The third eliminated contestant, the red-haired RASCAL, was TRI.BE's leader and main vocalist, Songsun. Finally, the identity of the fourth eliminated contestant, ChaChaFivePrincess, was Weeekly's Jaehee.
Meanwhile, out of 30 real-life female idol contestants, only 5 will be selected as the winning members of a virtual K-Pop girl group in Kakao TV's ongoing survival, 'Girls RE:VERSE'.