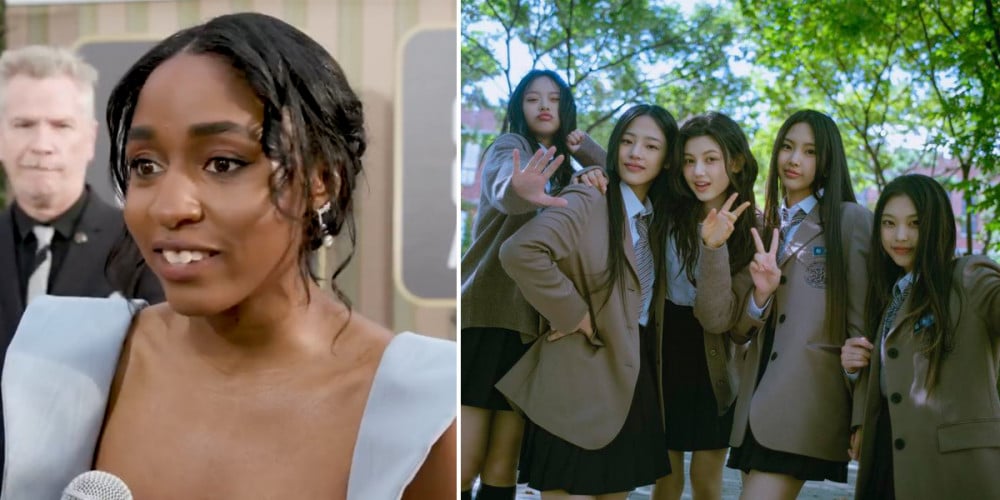 American comedian/actress Ayo Edebiri is listening to NewJeans right now!
On January 10, Ayo Edebiri attended the '80th Golden Globe Awards' in Beverly Hills, California along with the cast of her Hulu-original series, 'The Bear'.
In an interview with Billboard on this day, Ayo Edebiri received a surprise question, asking, "What is the song that is defining your life at this moment?".
The actress, drawing a blank, eventually replied, "Actually I will be honest. I'm listening to a lot of K-Pop again. There's these girls NewJeans. I rock with them so [much]. They got this song 'Ditto', it's so good. I'm rocking with NewJeans."
Check out Ayo Edebiri's look at the 'Golden Globes', below!