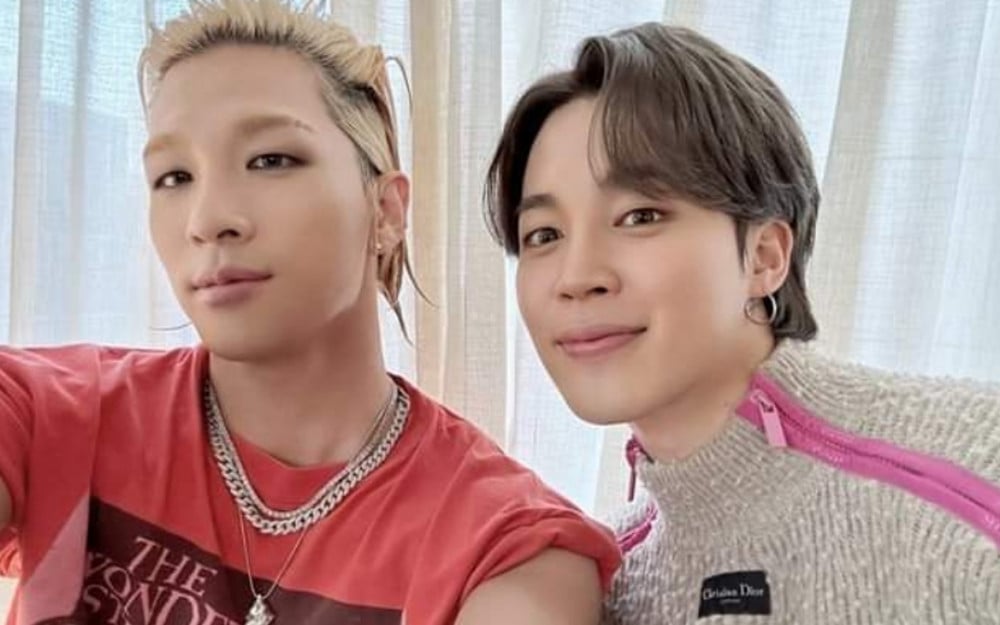 Recently, Taeyang shared the behind story of how he got to collaborate with BTS's Jimin and also shared a funny happening because of Jimin's name.
In an interview with Spotify, Taeyang confessed that he accidentally invited the wrong Jimin to dinner to talk about the musical collaboration. Taeyang began by explaining, "So I told Jimin I had a song and asked whether he wanted to work with me, and he said he'd love to. So we made a group chat, and I went to the restaurant that day, but the Jimin I met there, was a different Jimin..."
He continued to share, "There was an artist with the same name, so I had invited a different Jimin to this dinner. I thought to myself 'Why is this person here?' and 'Everything had gone wrong.' But what can I do? We still had a great dinner together. After that, I met up with (BTS's) Jimin for a meal, and we started making music."
Fans found Taeyang so adorable that he made this mistake and thought this story was so hilarious. They commented, "This is so funny," "I find it more funny that he had to go to the restaurant to find out that he invited the wrong Jimin," "But it is true that there are so many Jimins out there," "usually people would find out they invited the wrong Jimin before the meeting date but it's funny how he found out on the day, and at the restaurant, lol," "This is so funny," "I love his facial expression saying 'Why is this person here?' lol, I can imagine what he looked like at the restaurant," "I wonder which Jimin he invited," "It's more funny that the wrong Jimin didn't realize he wasn't the one who was invited, lol," and "This is so cute and funny."