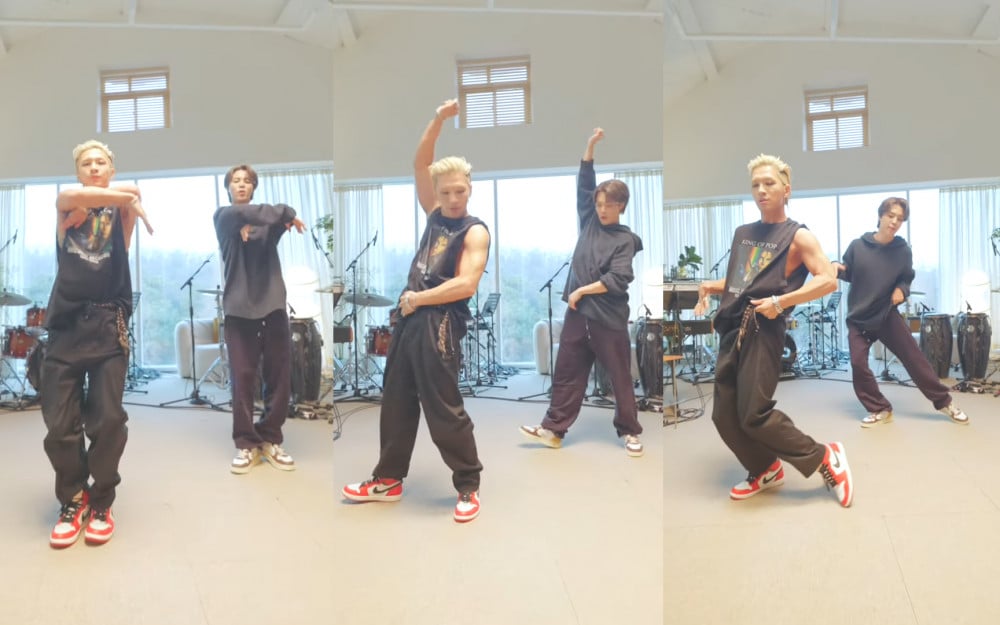 Big Bang's Taeyang and BTS's Jimin are joining the challenge culture and released the "VIBE" challenge.
Right after the release of his first solo music comeback in 6 years, Taeyang released the "VIBE" challenge, dancing side by side with Jimin. In the video, the two show off their swag choreography paired with the warm R&B notes and energetic percussion of the newest song.
Fans and netizens couldn't help but be impressed by Taeyang and Jimin's smooth dance skills that perfectly accompany the song.
Netizens commented, "Taeyang is so crazy good," "Jimin and Taeyang together is just perfect," "Taeyang's still got it, he's so smooth," "I'm so impressed how good Taeyang is still despite his long hiatus," "Taeyang and Jimin are so awesome," "G-Dragon has to join the challenge now that Taeyang made a comeback," "The challenge dance is so hard!" "I am loving the song," and "Taeyang isn't this dance to difficult to be a challenge? lol!"