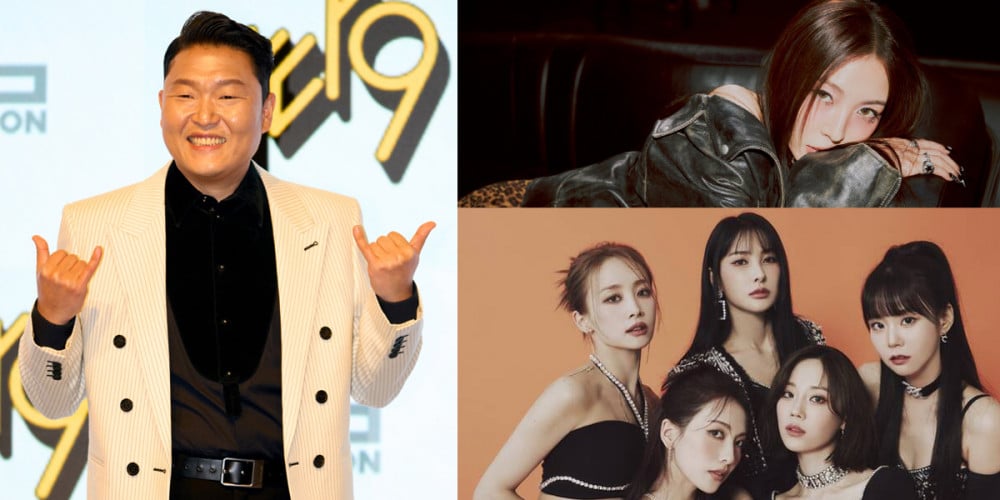 The '32nd Seoul Music Awards', taking place later this evening on January 19 has revealed the three artists who will receive special recognitions at this year's ceremony as representatives of K-Pop and Hallyu.
First, the 'K-Pop Special Recognition' will go to KARA, who recently made a successful comeback as a group after a 7-year hiatus. Second, global superstar Psy will receive the 'World Best Artist Award' for the success of his 9th full album and its title track, "That That" prod. and feat. SUGA of BTS. Lastly, the 'Seoul Music Awards' will be recognizing a 'Legend Artist' for the first time ever this year with a new award category. The first ever winner of this award is BoA, or the one and only "Asia's No.1 Star".

Additionally, the winners of four categories, determined 100% by fan votes, have also been revealed ahead of the main ceremony this evening. The 'Popularity Award' will go to Lim Young Woong (South Korea) and EXO's Suho (Global), while the 'Idol Plus Best Star' award will go to BTS. Finally, boy group TEMPEST will take home the 'New Star' award for 2023.
Will you be tuning into the '32nd Seoul Music Awards', taking place later tonight on January 19 beginning at 7 PM KST at the KSPO Dome in Seoul?