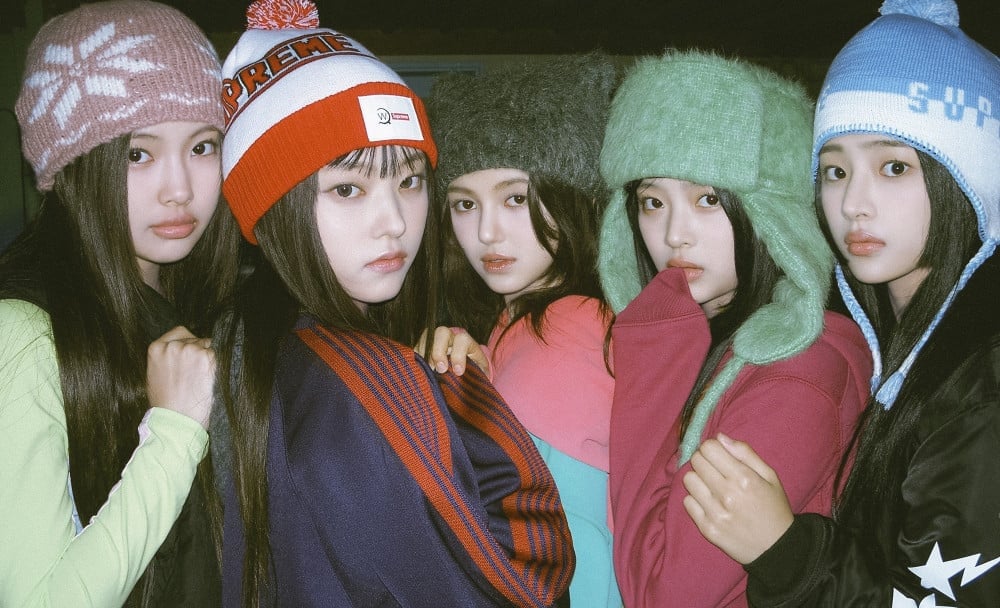 ADOR's girl group NewJeans has achieved yet another impressive record with its latest release!
On January 2 at 6 PM KST, NewJeans made their highly-anticipated comeback with the single "OMG". Shortly after its release, the song immediately rose to the top of major domestic music charts including Bugs, Genie, Melon, and Flo.
Earlier, "OMG" wrapped up its first-hour count for the number of unique listeners it has accumulated on Melon. With over 72,000 unique listeners in the first hour, NewJeans has set a new record among Korean artists since the chart's reform, becoming the artist with the most first-hour unique listeners, doing so with "OMG".
In terms of the number of first-hour unique listeners, "OMG" comes first place, followed by BE'O's "Counting Stars", aespa's "Savage", BLACKPINK's "Pink Venom", and BTS's "Yet To Come".
As of January 3 at 2 AM KST, "OMG" is ranked first on Genie and Bugs, and is at No. 6 on Melon and No. 9 on Flo.
Congratulations to NewJeans!