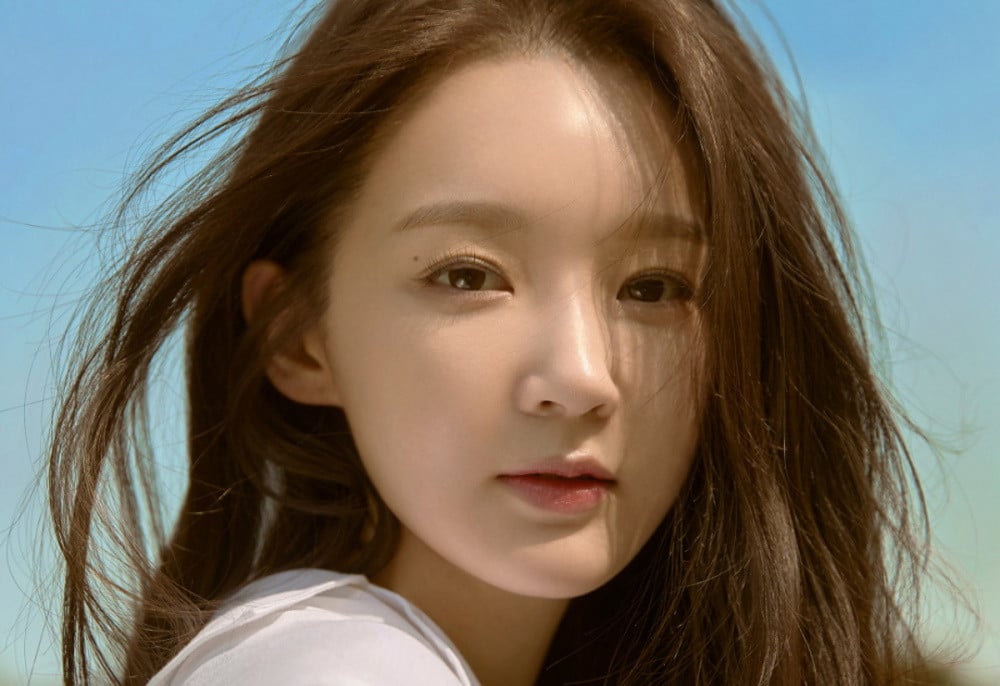 Following the controversy that brewed after Davichi's Minkyung posted up a job posting looking for a customer service contract worker looking for candidates of high standard (college graduate, 3-7 years of work experience, English-speaking) for barely minimum annual salary of 25 million KRW (approx. US$19.7k), netizens are stepping up to call her company, Avie Muah, out for their unrealistic standards and difficult interviews.
Last year January, Avie Muah put up a job posting recruiting web designers of one to three years of job experience. According to reviews on Job Planet, many had left bad reviews commenting on the fact that the company had two to three rounds of interview–which is excessive for a small-medium-sized clothing company. In addition to that, some of them have noted that the interview questions that were ask were also very weird, such as "I was asked if I would work overtime, if I have physical strength, and what kind of things I would value in life," hinting on the company's overtime work culture.
In addition, the web designer role asked for a wide range of job responsibilities such as designing the webpage, designing assests for the webpage, product editing and retouching, SNS content management, company introduction slide deck, and more. On top of that the preferred requirements was also a long list including skills that are irrelevant to the job responsibility as advertised such as maintaining and building iOS, Android and Web applications, packaging design, mobile UI/UX research.
While one would expect a job asking for this much would be paid highly, an interviewee revealed that the offer was below 30 million KRW (approx. US$23.5k).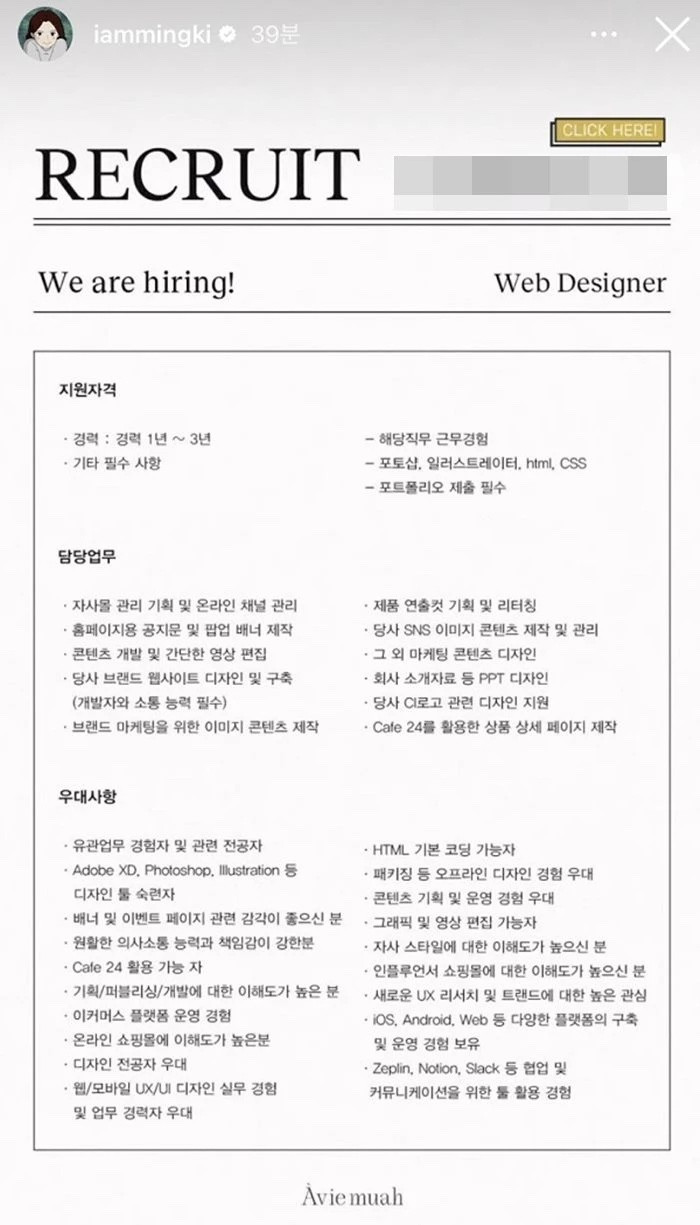 Following the controversy yesterday, Minkyung had also stepped up to apologise saying that as Avie muah is still a growing brand, she is unable to say anything to the new applicants other than she will work harder to discuss for a higher salary.
What do you think about this situation?