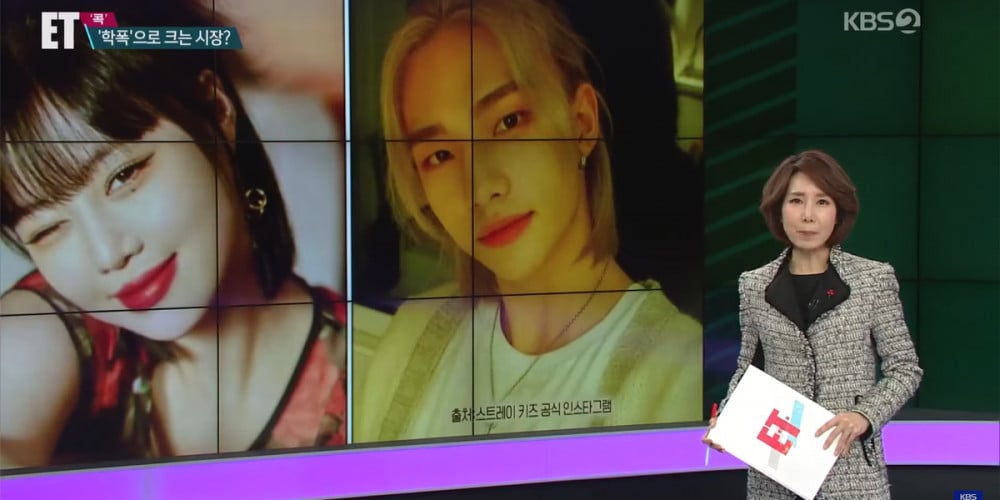 The massive success of the Netflix-original series 'The Glory' has pushed school bullying into the spotlight once again.
On January 17, a segment dealing with the issue of school bullying in society was aired on KBS2's evening news program, 'Integrated Newsroom Economy Today'.

The segment highlighted the changing climate of society toward the topic of school bullying, pointing out that the focus around school bullying has shifted, but not to take action which prevents and discourages school bullying. Rather, the segment emphasized that the focus around the topic has now evolved to a climate in which records of school bullying can be used to publicly prosecute people online, as a reason for divorce, etc.
First, the news reporter mentioned the case of LE SSERAFIM, a team which debuted with 6-members before former member Kim Garam departed the team due to her past record of school bullying. The reporter then brought up other cases such as (G)I-DLE's Soojin, who departed the team after numerous bullying accusations surfaced online, and Stray Kids's Hyunjin, who partially admitted to one anonymous netizen's bullying accusations and took a hiatus to reflect.
The segment went on to tie in the school bullying case of volleyball players Lee Jae Young and Lee Da Young, as well as the story of the main character in Netflix's 'The Glory'.
Lastly, the 'Economy Today' segment reported that law firms are advertising specialized services for school bullying cases in order to draw in certain clients, those who may be afraid that their child's school bullying records might hinder their future acceptance to prestigious universities.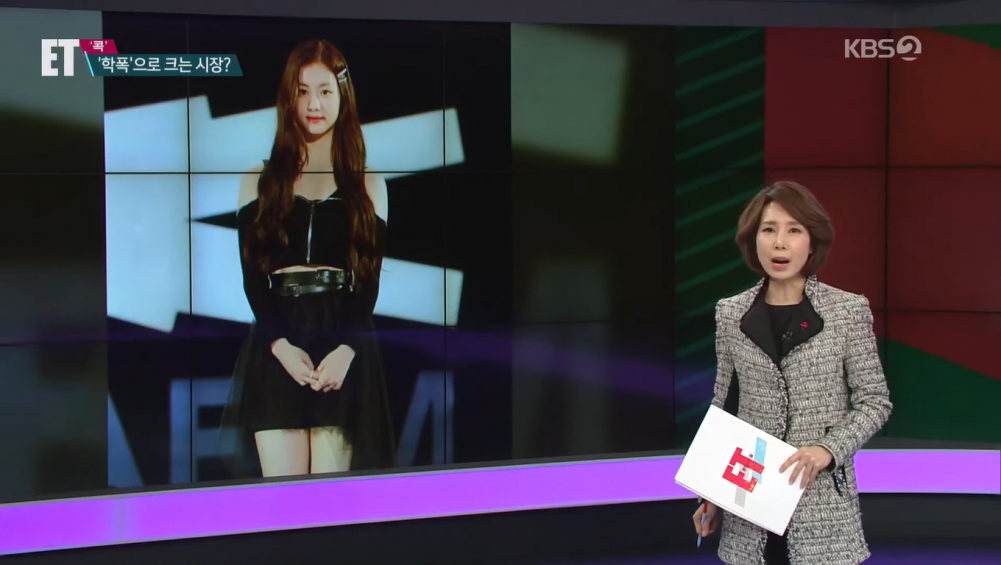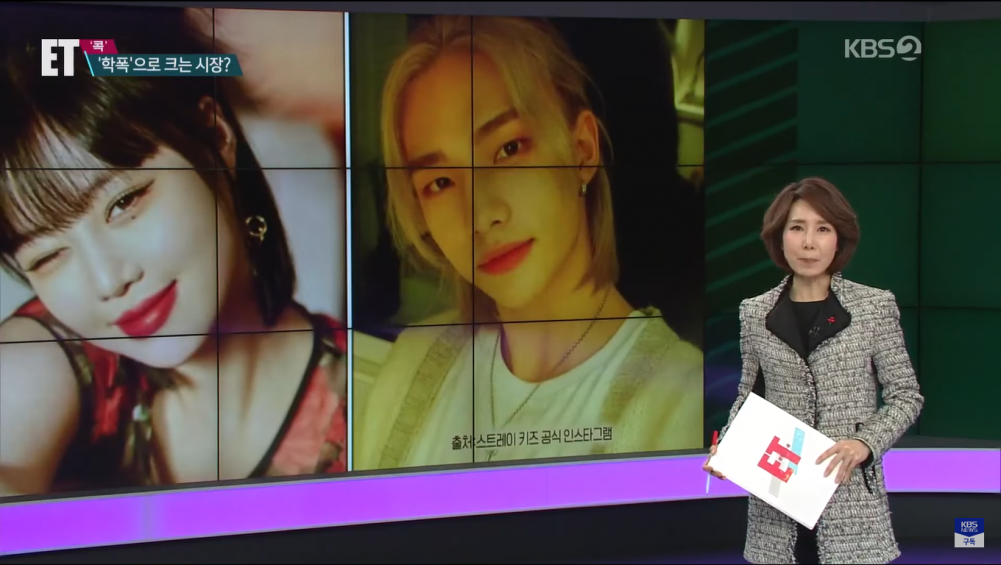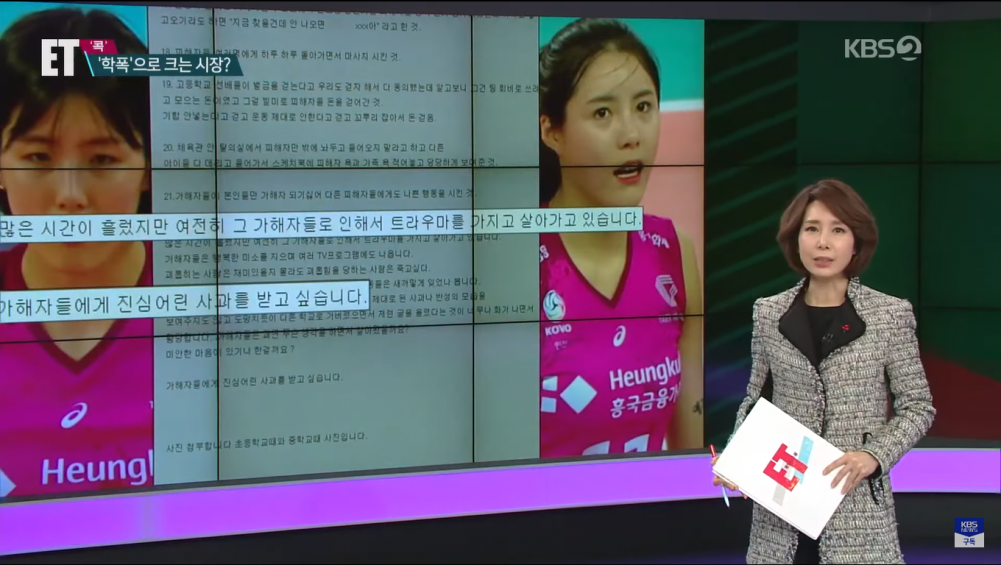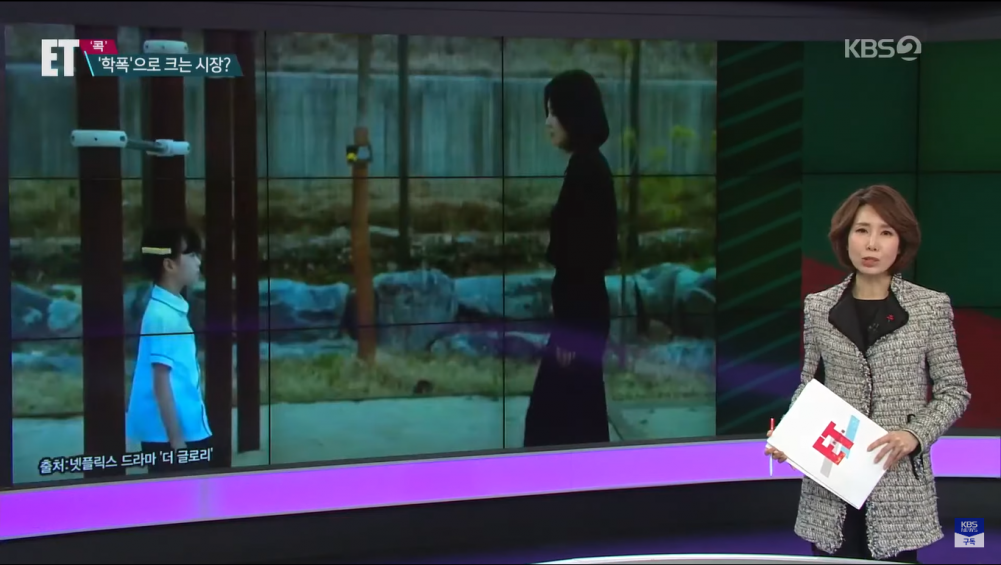 After the news broadcast, seeing past cases of school bullying accusations involving K-Pop artists spurred on heated discussions among netizens. Some said,
"Anyone with a record of school bullying shouldn't be allowed to set foot in influential industries like entertainment and sports."
"Even after all this, school bullies rarely go punished."
"When K-Pop appears on heavy news like this, it's never for anything good."
"School bullies deserve punishment for life."
"This drama brought back really traumatic but really important issues."
"I hope a drama like 'The Glory' with a top actress like Song Hye Kyo will help some people understand why Koreans will never take a light stance when it comes to school bullying."
On the other hand, some directed their harsh criticism toward Stray Kids's Hyunjin, commenting,
"I'm so mad that only girl group members got removed, but not that boy group member."
"Stray Kids's Hyunjin, the global ambassador for Netflix's 'The Glory'."
"It doesn't matter if he apologized, it doesn't matter if he and the victim came to an agreement. School bullies should not be K-Pop idols, who are role models for youths."
"There's that other company who removed the problematic member, but then gave him a solo debut. If Hyunjin is so popular with international fans, can't they just do the same thing?"
"Wow, I wonder how it feels to have your face that big on the news for school bullying."
Meanwhile, part two of Netflix's 'The Glory' is set to air in March of this year.