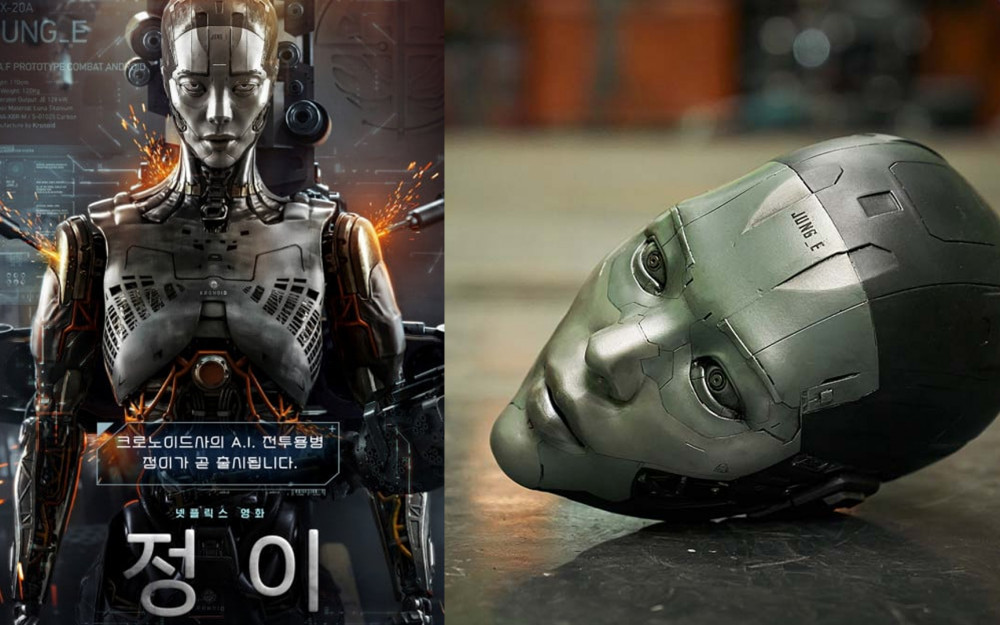 Netflix's original sci-fi film 'Jung E' will premiere on January 20.
On January 10, Netflix unveiled the production still cut photos of director Yeon Sang Ho's new sci-fi film which depicts the barren earth that has been destroyed due to climate change.
'Jung E' follows a story that takes place on a barren earth that is unliveable due to climate change. The story unfolds when war breaks out in a refuge made by humankind, and the brain of a mercenary 'Jung E' is cloned and used to develop a combat AI.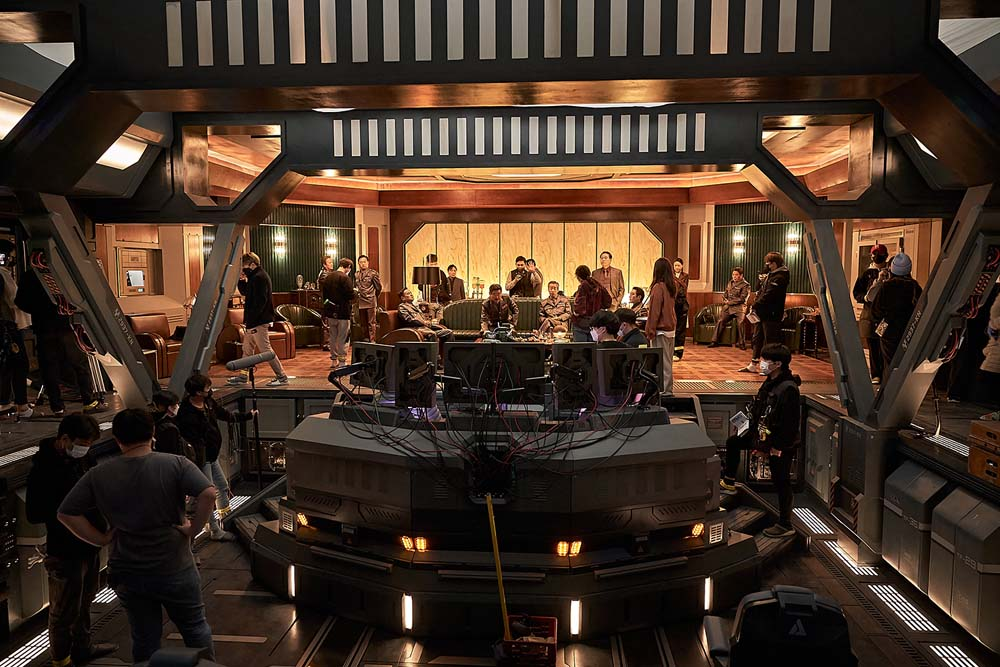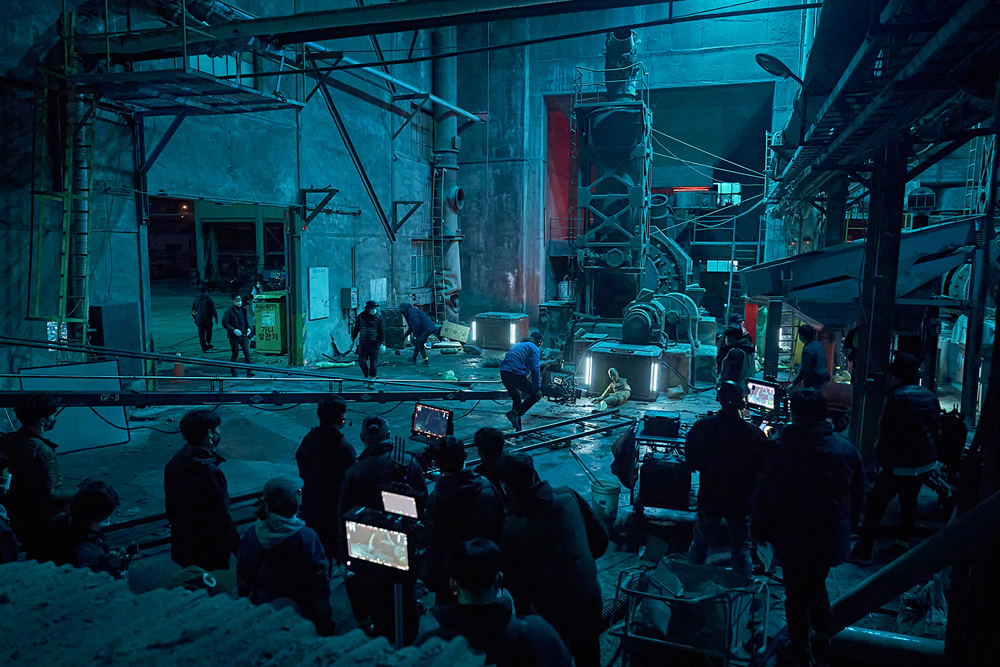 The latest still cuts are garnering much attention as it reveals the scenes of the science lab in which the combat AI 'Jung E' is created on top of scenes of the barren environment of the year 2194.

The cameras placed around the elaborately crafted set and the staff behind them show the sweat and efforts of those who worked hard to create high-quality work. Finally, the robot's head, which is alone on the ground, has the English name 'Jung E' engraved on it which indicates that it is a part of the A.I. 'Jung E.'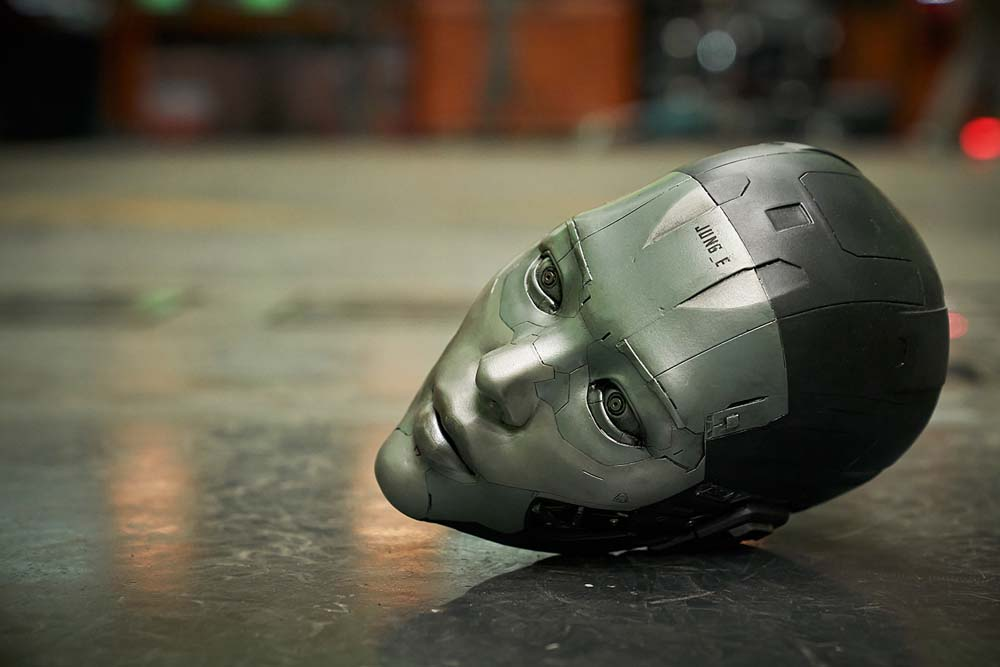 Regarding the production of 'Jung E', which depicts the world in the 22nd century where cutting-edge technology coexists against the backdrop of a ruined earth, director Yeon Sang Ho said, "I was amazed how the production crew implemented all the SF ideas on the film set and were all veterans in their work."
'Jung E' was completed with the collaboration of all teams from production design, filming, lighting, computer graphics, and more to increase the sense of being immersed in the film.
Meanwhile, 'Jung E' will be revealed on Netflix on January 20.