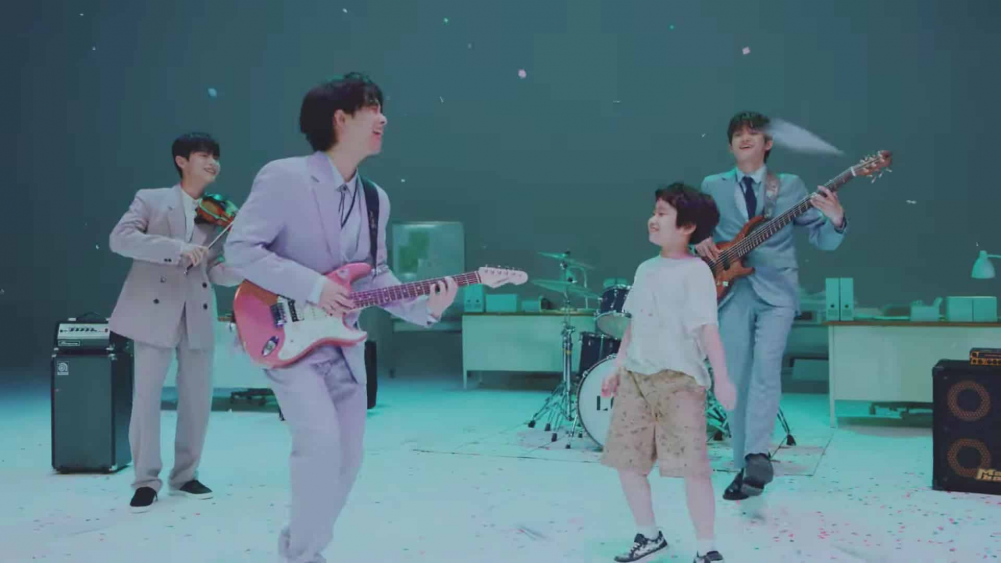 As we just stepped into the new year, I'm starting to be reminded that I'll be a year older in a few months, and I can't help but feel a bit nostalgic for my younger days. No one warned me that adulting would be this hard, and it's only become more difficult after I turned 25; these songs now have a much deeper meaning for me.
Day6 - Wanna Go Back
Don't we all just wish we could go back to the times when everything was simpler? When our only concern was to choose whether to hang out with friends or to go home after school. Day6 reminded me of those times, and I really do wanna go back.
ONEWE - Reminisce About All
Their beautiful and emotional voice just touches your heart more than ever. The song is about a relationship you had when you were younger and immature and the regrets and realization you had about it as you grew up.
ONEWE - Roommate
If there was one thing I could tell my younger self, it was to enjoy the moment and not dread wanting to grow up so fast because, as ONEWE sings, "we will miss the present when we grow up." We will grow up eventually, but we can never relive our youth, so live your present to the fullest!
The Rose - Childhood
Of course, The Rose won't reuse the cliche "live like there's no tomorrow," but instead sings, "don't live your life like you have a thousand years." Again, reminding us to live our best life to the fullest.
LUCY - PLAY
No one's quite able to express this longing for childhood as well as LUCY does. Their songs are always so emotion-filled and written with such heartfelt love and passion. This song, in particular, has lyrics written like how a child would write and express themselves; so straightforward and simple.
TWICE - When We Were Kids
Just as the title suggests, this dreamy and beautiful song reminds us of the times when we were kids, innocent and idolizing invincible superheroes.
Key - Greatest of All Time
Key started the song with "I'm scared of getting older" - same Key, same. Although my younger self could not wait to grow older. It truly is different from what I imagined.
NCT Dream - My Youth
Despite always being babies in our eyes, we have to admit that our Dreamies are... growing up, and they perfectly did this song, about looking back on a lover that was your entire youth and how you both shined together.
BOL4 - To My Youth
This beautiful song is about comforting those who are hurting as they try to navigate through adolescence, and I'm sure it's just as personal to me as it is to most of you.
Mark - Child
Mark, who debuted at such an early age and was busy non-stop with the number of different groups he participated in, had his rapid growth intensified and felt as if he was still stuck as a high school student because he didn't really get to enjoy his youth. The constant pressure put on his shoulders due to his profession is recognized in this song.
Stray Kids - 19
We used to count the days to when we'll be a TEEN and then again when we were about to leave our teens. But then realized that we'd do anything to go back to our younger days when we could just whine about everything.
Oh My Girl - My Doll
This song is nostalgic at its best and dreamy, melancholic, and haunting at the same time. It will make you feel so heavy and sad, thinking about the memories of the past and how we were happy but we grew up and forgot them. Both the song and music video are absolutely bittersweet and just beyond amazing.
Taemin - 2 Kids
A song about a young love that you miss, and looking back at some of the regrets about what you did or said. Just 2 kids, too young and dumb with clumsy hearts.
BTS - Young Forever
This song will never get old because it's... young forever. The song is a reminder that no matter how old you get, you will always be that little kid, so bright-eyed and excited to chase after your dreams. Don't let the fire burn out. Take it slow, and keep running.
AKMU - Will Last Forever
This song hits hard when we realize that things change and they don't last forever. As we grow older, we'll eventually go our separate ways and do our own things. It's sad, but that's the reality.
SEVENTEEN - Kidult
This song reminds you that no matter how old you are, there is a child in your heart, and during those tough days, it's okay to cry. *sobs*