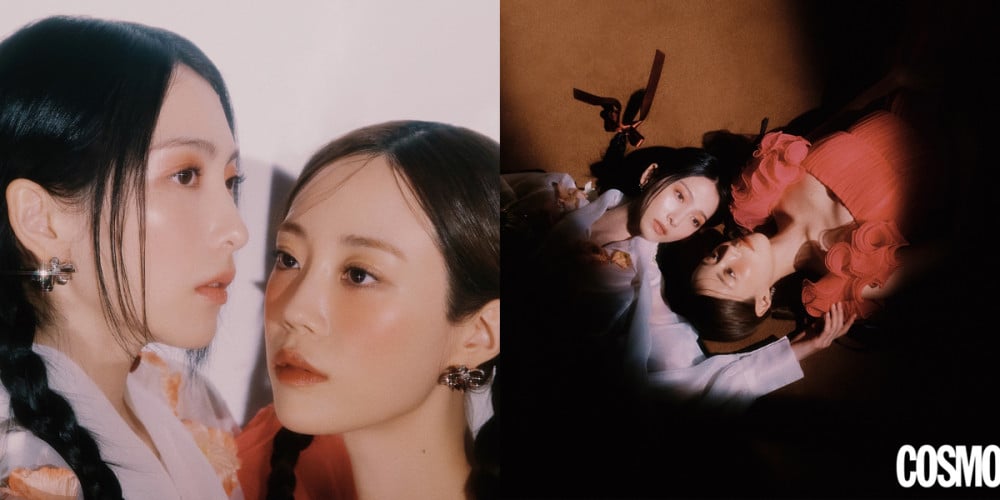 It took 10 years, but these two finally met, became group mates, then best friends. KARA's two cherished maknaes Jiyoung and Youngji, fondly known as "Ji-Young-Ji", took part in a couple pictorial for the latest issue of 'Cosmopolitan' magazine!
In fact, during their interview, Ji-Young-Ji revealed every little detail as to how they met, grew close, and eventually, inseparable.
First, how awkward was it when the two met for the first time ever as members of KARA? Youngji answered, "It was the day that we all got together to take pictures for our 15th anniversary, and it was the end to all other awkward moments. We used honorifics to a tee." Hearing this, Jiyoung tagged on, "But later that night, we started being more friendly over drinks." Youngji then remarked, "We had a lot of fun while we got drunk, but then the next day I was kind of worried that I'd been too much the night before, and then I acted awkward again."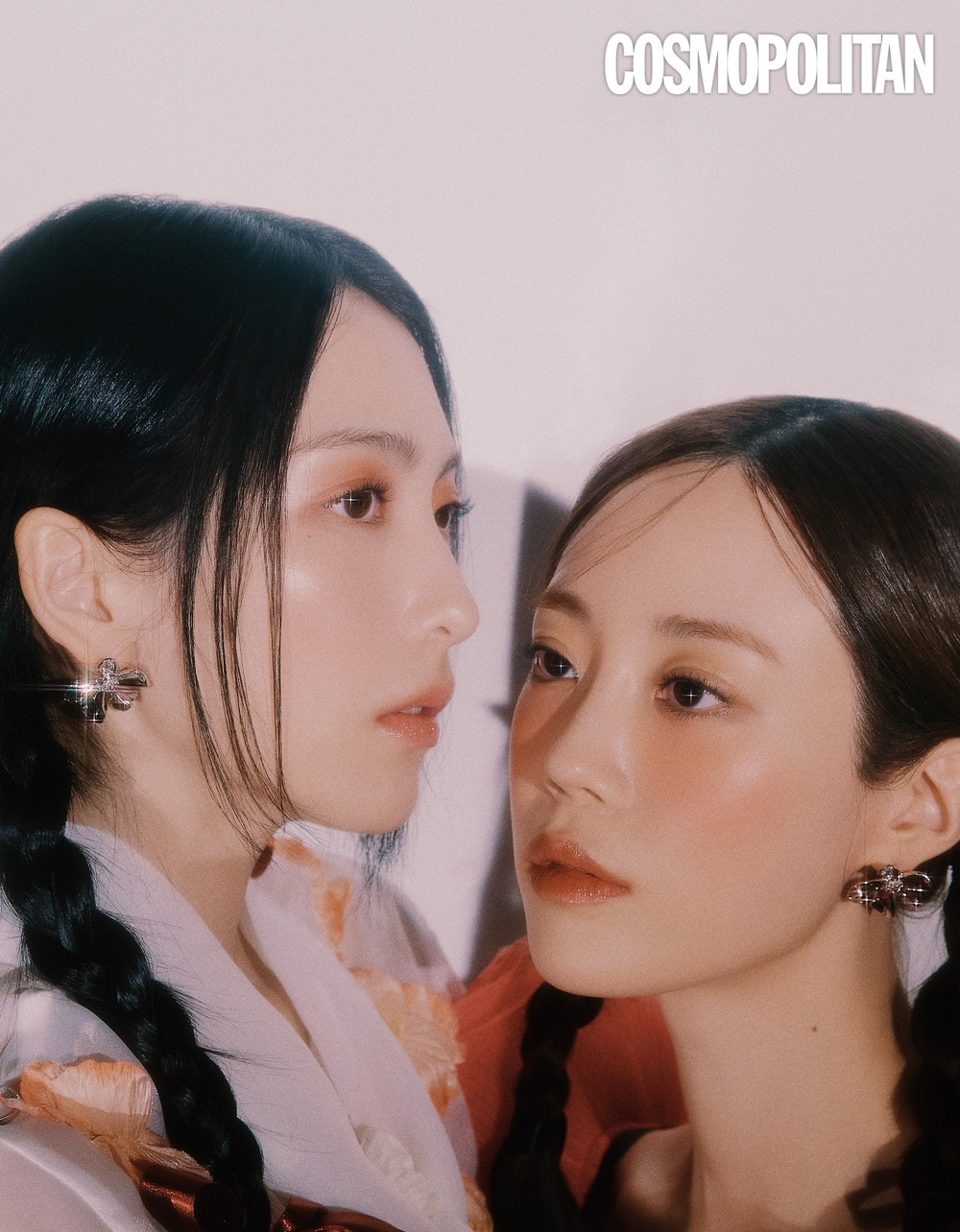 So when did they overcome their initial awkwardness? Youngji said, "It was when we started working on our album. I had kept all of my struggles and difficulties to myself, because I couldn't bring them up to the unnies. Since there was a member who was the same age as me now, I cautiously opened up to her for advice, and found out that we connected well. Even when I'm sprouting random nonsense, Jiyoung catches what I'm trying to say right away. A lot of times, she feels more like an unnie to me, and so she has become a friend that I very much rely on."
Next, Jiyoung talked about their special bond as Ji-Young-Ji. "After finishing our schedules, we go home and we send each other pictures of what we're doing at home, and Youngji would send me a picture and say, 'I'm watching this on TV right now'. But then it would be the same thing that I was watching on TV. It didn't happen just once or twice. There were other times when we were eating the same food. It's really crazy," the idol commented.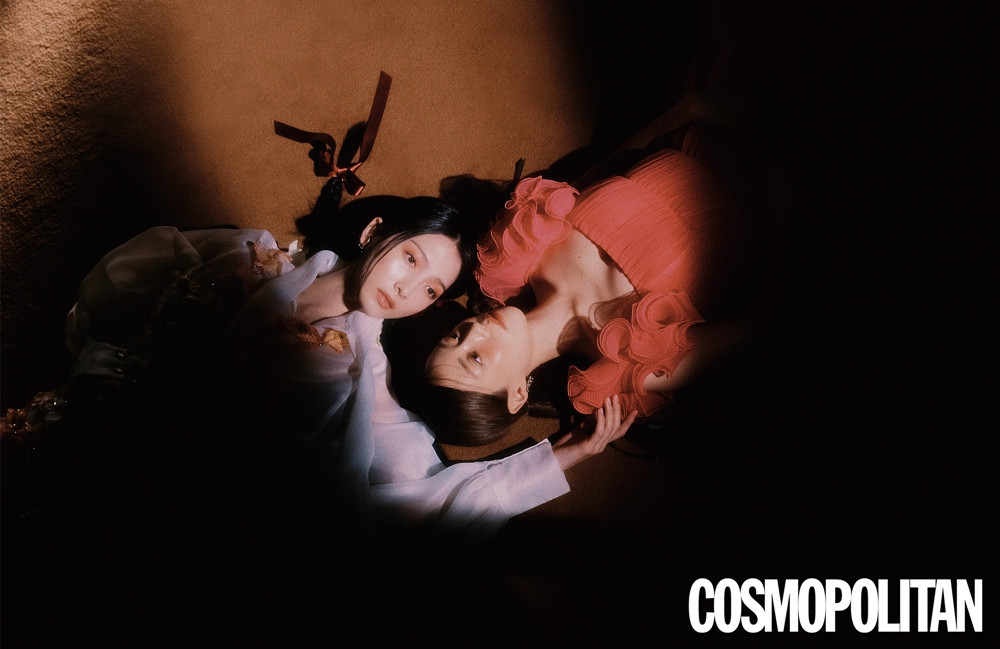 What if Jiyoung and Youngji had met each other earlier? Youngji reflected, "It strikes me that if we had met some other time, we would not have been able to grow as close as we are now. I wonder if we became as inseparable as we are now because we met now. In the end, though, we would have met eventually in any circumstance, I'm sure of that much."
Finally, the two KARA members took a moment to open up about how important the other's existence was in their lives. Jiyoung began with, "I think that Youngji is a friend whom I developed a deep bond with in the shortest amount of time of any of my friends, and I think that is why she is more important to me. We quickly became friends who could talk to each other about anything. Even if the other members feel a little left out, it can't be helped. I gained so much from our promotions, but the biggest thing was that I gained Youngji. So I want to cherish her as a part of my life from now on. You're mine!"
Youngji also shared, "Many people think of me as someone who is always bright and smiling, someone who can approach anyone, but in truth, I am not someone who can approach a stranger first that skillfully. Even so, I strongly felt that I wanted to approach Jiyoung first, and I mustered up the courage to do so. I'm so thankful that Jiyoung responded to that courage. I tell Jiyoung what I can't tell the other unnies, and we bond and empathize over those moments, that the happiness that those moments bring me, I can't describe in words."