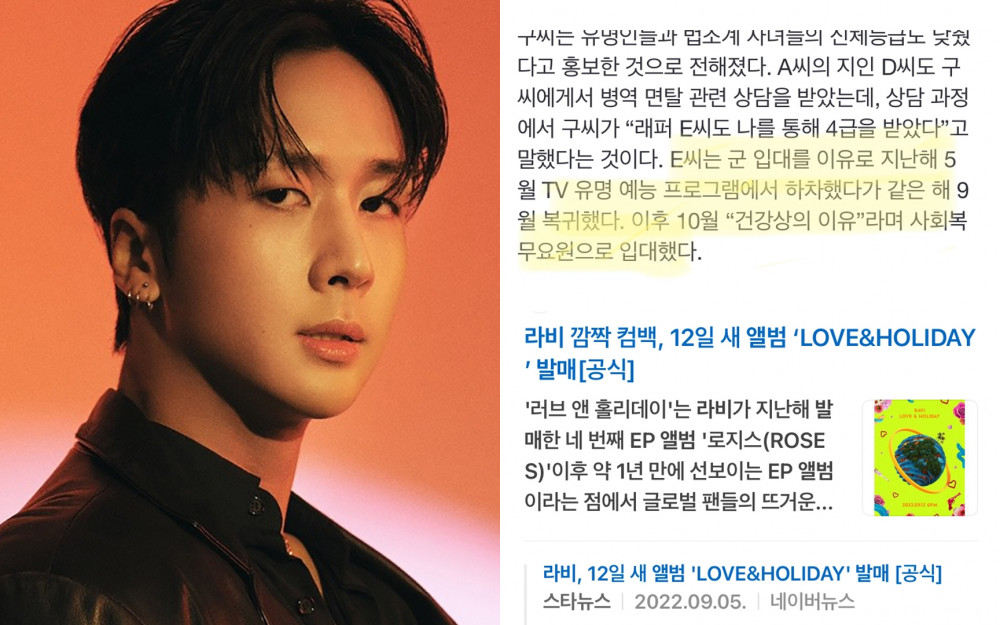 A large-scale broker organization has been facing a police investigation for aiding celebrities, athletes, and children of wealthy families to falsify their health records to receive an exemption from mandatory military service.
This issue has gained widespread attention from the entertainment industry after it was revealed that an idol rapper had used this broker to falsify his health records, thus obtaining an exemption from active-duty military service and instead serving as a social service worker.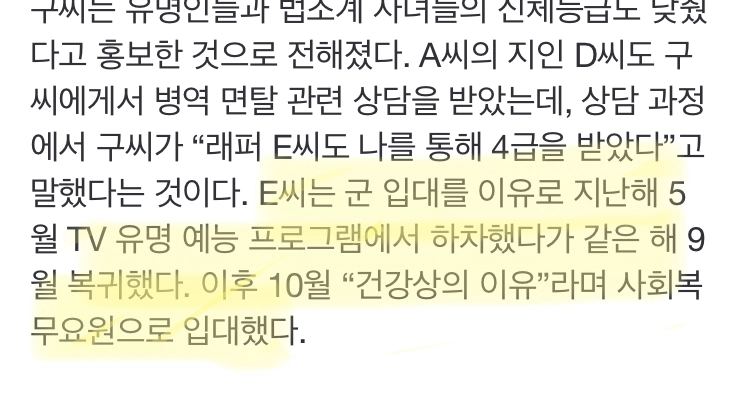 The broker organization used their client 'E,' an idol rapper, to promote the business to others. One broker would often tell clients, "'E' received public service work thanks to me." According to media reports, 'E' withdrew from a popular TV show in May to enlist in the military but made a comeback to the entertainment industry in September. Then he enlisted as a social service worker because of "Health reasons."

After the article was reported, Korean netizens began tracking down various news article release dates to track the timeline of Ravi's activities.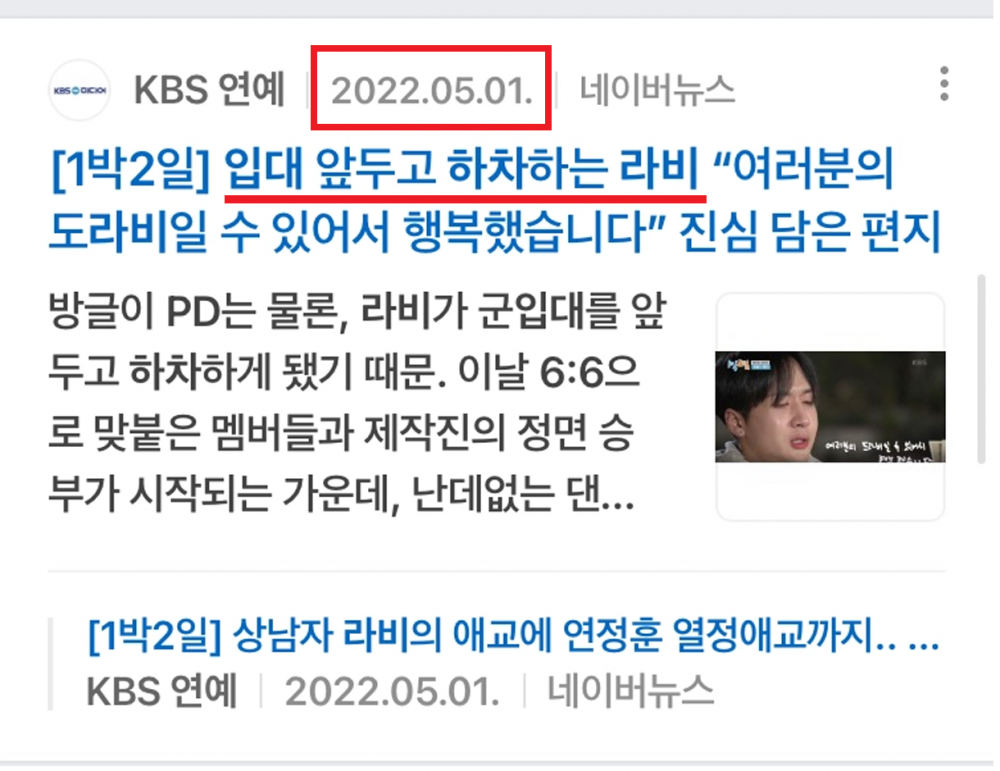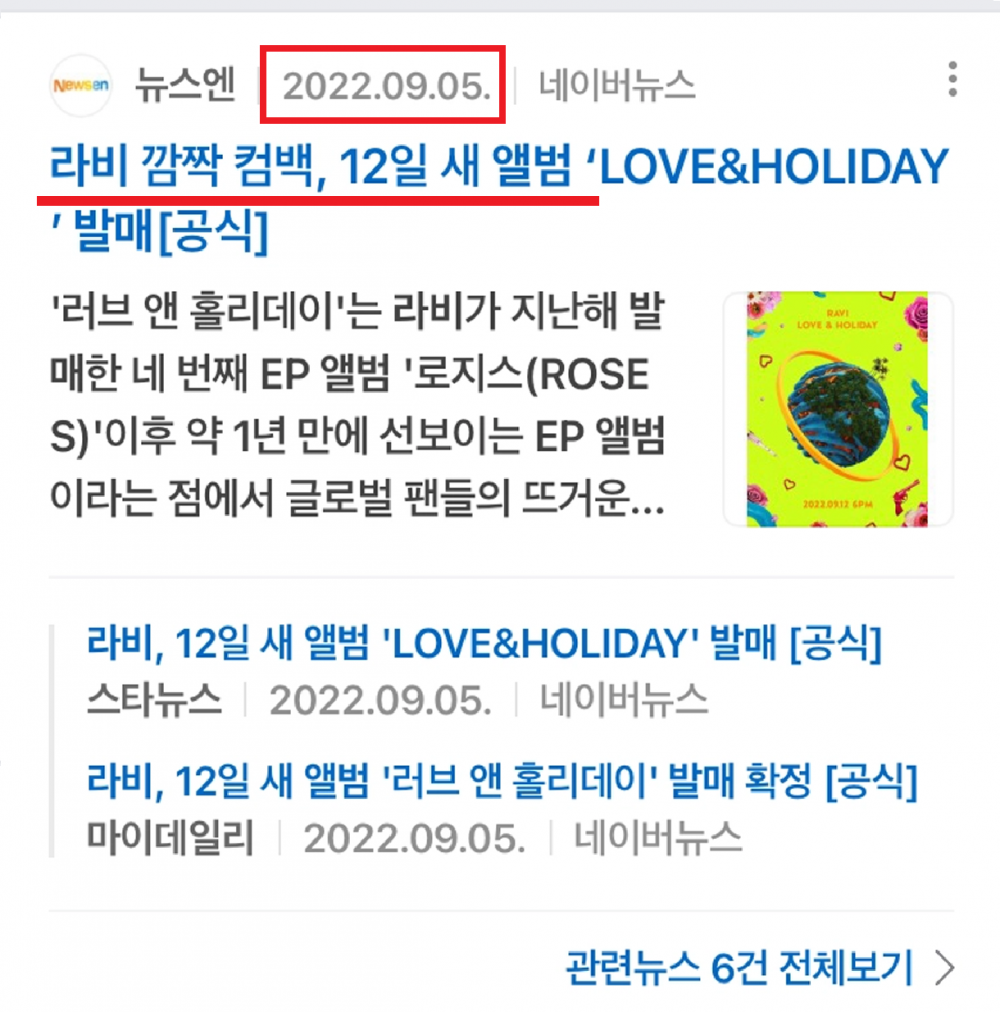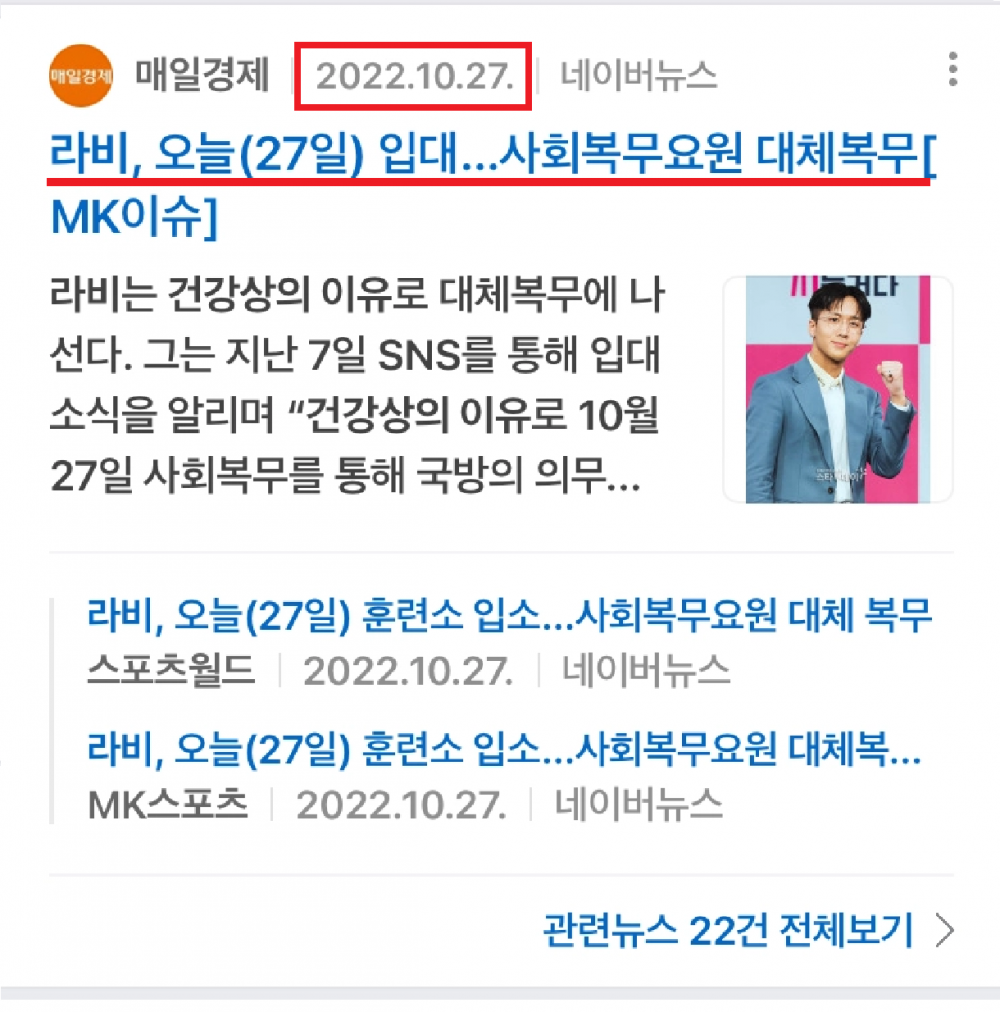 Korean netizens found many articles that were released about Ravi's activities on the dates lined up perfectly with the activities of the celebrity 'E.'
Korean netizens commented, "Goodbye," "I googled when Ravi left '2 Days & 1 Night' as soon as I saw this article and saw the dates," "Why did he do that," "This is so crazy," "I think we should wait for the investigation results before jumping to conclusion," and "He's going to be canceled so bad from the entertainment industry."