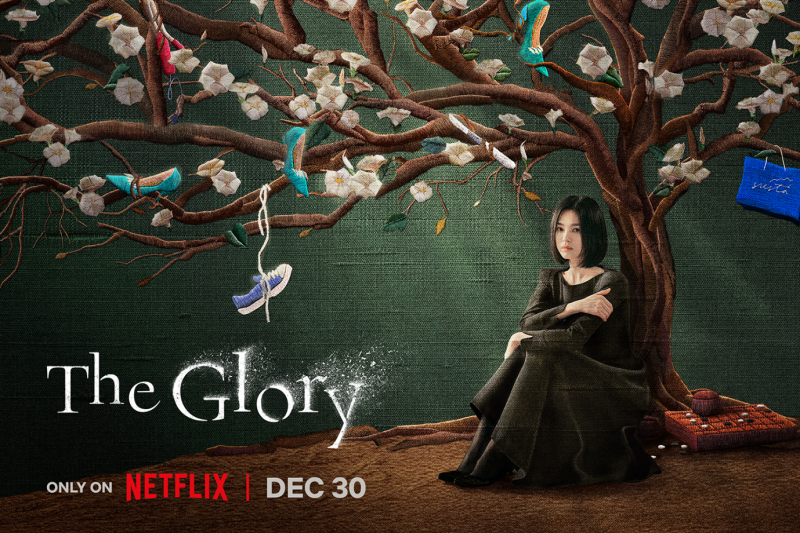 Song Hye Kyo's latest drama, The Glory, has been nothing short of a sensation, both in Korea and globally. If you haven't watched it yet, the story follows Song Hye Kyo's character, who exacts revenge on those who repeatedly assaulted her in High School. The series is themed around not only school violence, but also revenge, which are both popular themes in K-dramas.

However, the show is divided into two parts; the first eight episodes were released on December 30, while the final eight episodes will be released in March. In the meantime, if you're looking for something similar to watch, here are some K-Dramas that are also themed around school violence in South Korea.
Weak Hero Class 1
Right before The Glory, this webtoon-based series was also the talk of the town for its intensity. This eight-episode drama stars Park Jihoon, Choi Hyun Wook, and Hong Kyung, as they fight violence inside and outside school. Watch Jihoon transforms from being our wink and 'jeojang' boy to fighting bullies with scientific theories.
The King of Pigs
Similar to The Glory, this drama is about school violence and bullying and the damaging effects it has, even 20 years later. This drama takes the theme to a new extreme and even comes with a warning label. This 12-episode drama stars Kim Dong Wook and Kim Sung Kyu.

Revenge of Others
This Disney+ drama bravely deals with the aftermath of school violence. It's a drama about how the female lead (Shin Ye Eun) looks to avenge her brother's death while uncovering a thread of bullying, lies, and murder. The drama also stars Park Solomon and Seo Ji Hoon.
Dokgo Rewind
This web series deals with bullying, violence, and corruption within high schools. Watch how EXO's youngest, Sehun takes down the two delinquent school alliances that bully students and take money from them.


Juvenile Justice
This drama isn't really bullying-themed, but it is about how a tough judge punishes minor offenders as she tackles complex cases inside a juvenile court. A legal drama to show you that the minors don't go unpunished. The drama stars Kim Hye Soo as the badass and strict judge.
Who Are You: School 2015
As part of the School Series, this 2015 version is themed around bullies. Because the female lead has no parents and lives in an orphanage, she becomes the subject of bullying. Watch to find out how she turned things around. This drama stars Kim So Hyun, Nam Joo Hyuk, and Yook Sung Jae.
Shadow Beauty
Because of her unflattering appearance, the female lead becomes the victim of school bullying. Adapted from the popular webtoon of the same name, the drama tells the story of how the female lead becomes someone else outside of school and how she... tricked her bullies. This drama stars Shim Dal Gi, Pentagon's Hongseok, and Golden Child's Bomin.

All Of Us Are Dead
The whole thing stemmed from a kid who got bullied and fell off the rooftop after being pushed by his bullies. It's more of an apocalyptic-themed drama, but even in these times, a bully would always be a bully.
True Beauty
Another case of getting bullied just because one's beauty isn't up to another's standard. The drama isn't school violence themed, but it does show that the protagonist suffered from harassment due to her appearance and tells the story of how she overcame that. This very popular 2021 drama stars Moon Ga Young, ASTRO's Cha Eunwoo, and Hwang In Yeop.
How To Buy A Friend
This drama is about two teenagers who begin a contractual relationship where one promises to protect the other from his bully if, in return, the latter helps him uncover the truth behind the suicide of his girlfriend. This eight-episode 2020 drama stars Lee Shin Young, Shin Seung Ho, and Kim So Hye.