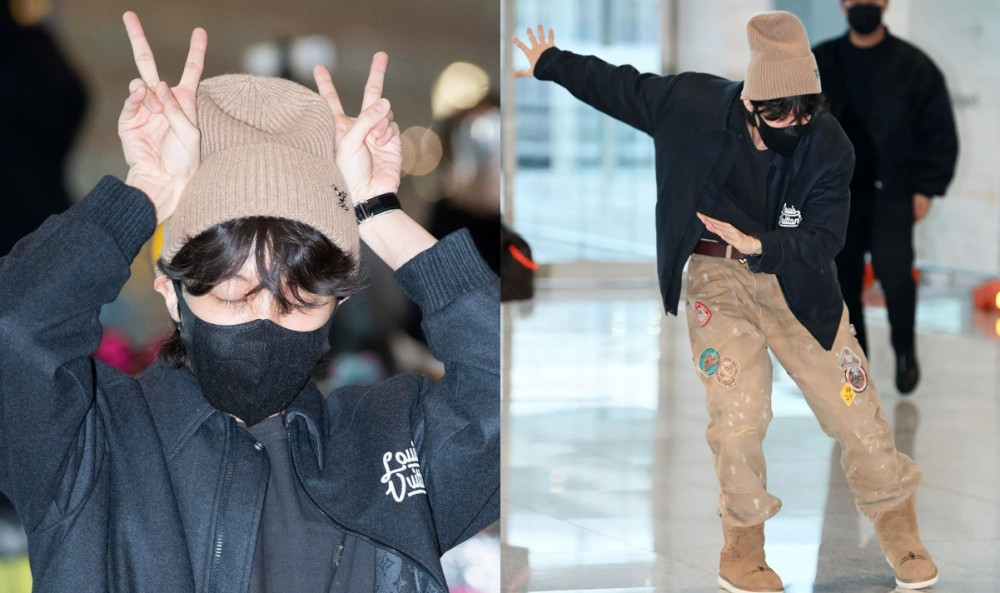 BTS's J-Hope garnered attention for turning the Incheon International Airport into his stage as he departed for Thailand.
Recently, BTS's J-Hope was spotted at the Incheon International Airport departing for Bankok, Thailand to attend the 'Golden Disc Awards 2023'. Walking through the Incheon International Airport, J-Hope was seen wearing light brown-colored pants, shoes, and a beanie all paired with a black shirt and thick Louis Vuitton jacket.
Facing the fans and reporters who had shown up on this day, J-Hope showed many heart poses and made bunny ears above his head with his hands, raising excitement. While his friendly gestures and flashy outfits were nothing new, J-Hope took many by surprise when he suddenly broke into a dance performance.
Take a look at some videos and photos of J-Hope at the airport!

Netizens commented:
"So! Cute!"
"Even his belt is cute."
"Cute Hobi~ Safe travels!"
"Hobi is too cute TTTTT. How can a squirrel wear a bunny outfit? So cute."
"Ah, why is he so cute LOLL."
"So pretty TTTT. Safe travels!"
"Safe travels!"
"Why is he getting so handsome?"
"His outfit is so cute! He's always super bright and cute."