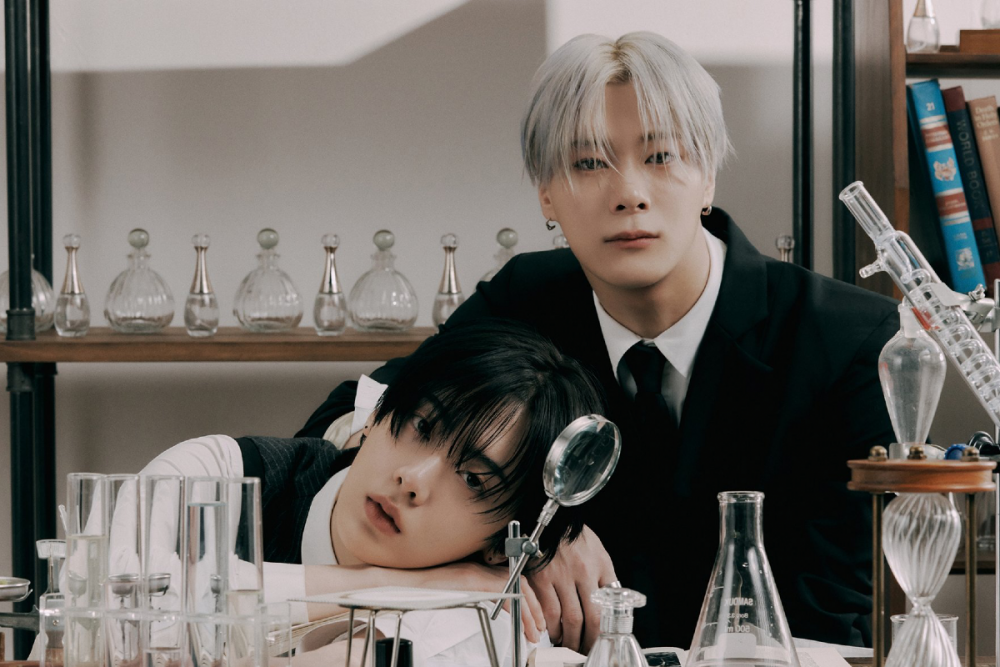 Following the subunit's release of their latest album "Incense" on January 4, ASTRO's Moonbin & Sanha's 3rd mini album "Incense," along with its title track "Madness" have achieved commendable results on international iTunes Charts.
According to global music streaming platform iTunes at January 5, noon (KST), "Incense" topped the Top Album Charts in 18 regions around the world including Brazil, Cambodia, Chile, Colombia, Cyprus, Denmark, Egypt, Hong Kong, Indonesia, Israel, Malaysia, Mauritius, Mexico, the Philippines, Saudi Arabia, Thailand, and Turkey. The album also entered the Top Album Charts in 10 other regions, making its presence in a total of 28 different regions
In addition to that, the album's title song "Madness" also topped the Top Singles Charts in eight regions including Cambodia, Chile, Colombia, Egypt, Mexico, Peru, the Philippines, and Singapore. The title is also charted in a total of 18 different regions.
Besides its title song, Moonbin's solo song "Desire" also charts in the Top Singles Charts in five regions, and b-side "Chup Chup" also charts in six regions.
Congratulations!
Check out their latest MV for "Madness" here if you haven't already done so!