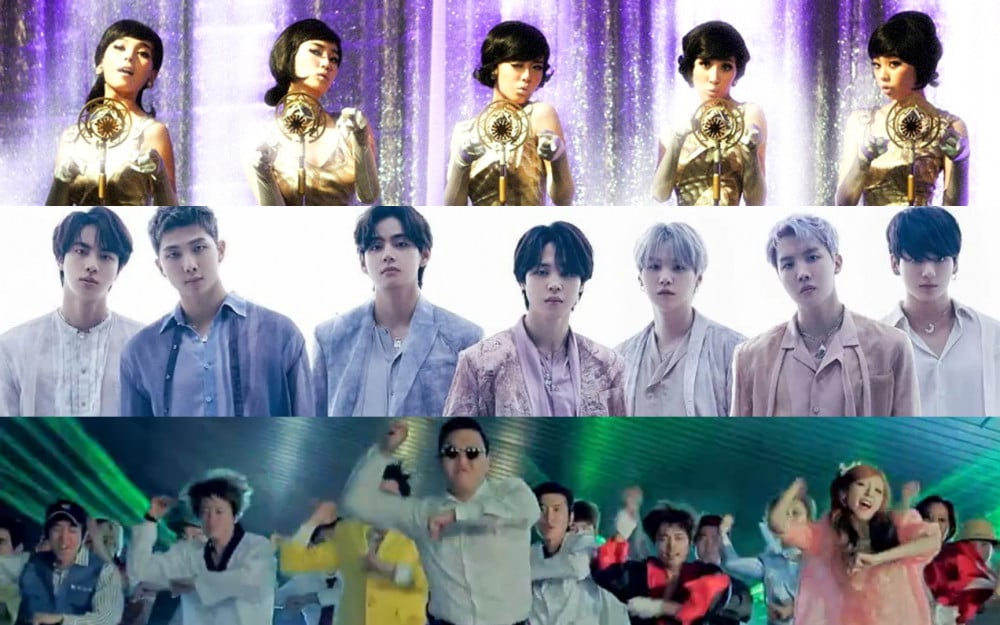 Ever since the boom of K-pop in South Korea, many artists have been trying to break into the global music market, especially the biggest market in the world, the United States music industry.
Starting with Wonder Girls, countless artists have been knocking at the door of the music industry in the United States. Wonder Girls set the precedent as they were the first to enter Billboard's HOT 100 with "Nobody" in 2009 after much hard work.
Over the past few years, many K-pop artists have frequently appeared on the renowned music chart, thanks to their global popularity. Ever since K-pop has been recognized as one of the major music genres, there has been an increase in listeners of K-pop, which allowed more Korean artists to enter the Billboards HOT 100.
So here is a chart of the all-time Billboard Hot 100 chart record set by K-pop artists.

Korean netizens were impressed with how many songs were on Billboards HOT 100. They commented, "Wow, BTS ranked #1 six times," "BTS the only one to be #1 and they did it many times," "I'm more impressed how Pinkfong is on the chart lol," "I'm also impressed with how long BTS was on #1," "Wow, this is amazing," "I'm really impressed with how many songs BTS and BLACKPINK made it to the Billboard HOT100," "NewJeans are rookie girl groups and they're on it. That is amazing," "BTS solo songs made it to HOT100 too," "Pinkfong's career is impressive," and "NewJeans on this list is really crazy."