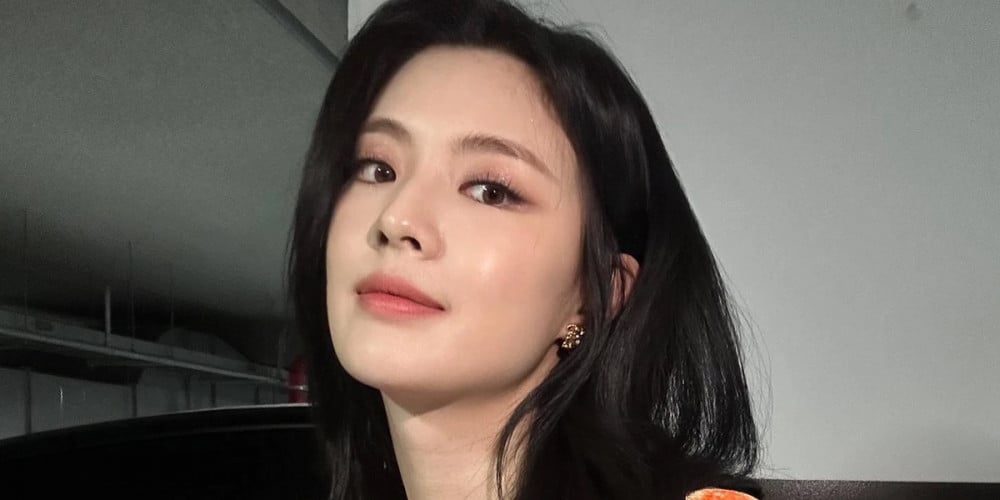 Actress Lee Sun Bin responded with anger when some media outlets attempted to report false news about her on the morning of January 4.
In an Instagram story post on this day, Lee Sun Bin shared an article published by 'The Fact' which claimed that the actress had "lied in court as a witness" during a trial centered around former agency, Wellmade Yedang (now known as WYD Entertainment).
In 2017, Lee Sun Bin became wrapped up in matters regarding a legal dispute between her former agency, Wellmade Yedang, and its former president 'A'. Another lawsuit also followed in 2021, when 'A' sued the president of WYD Entertainment, 'B'. Due to the fact that she had been an artist at the agency, Lee Sun Bin was called to stand in as a witness during both trials.
According to the earlier article published by 'The Fact', Lee Sun Bin is allegedly "under fire" for "giving different testimonies during the first and second trials".
In response to the news outlet's claims, Lee Sun Bin stated in anger,
"What the heck is going on this early in the morning? If I actually lied in court, I should be receiving legal punishment, not just making controversial headlines, shouldn't I..? Isn't it that you just wanted to write a controversial headline? The company failed to go public because of me, you say? I would appreciate it if you did your research about that company, about those trials, and about me before publishing such articles!!"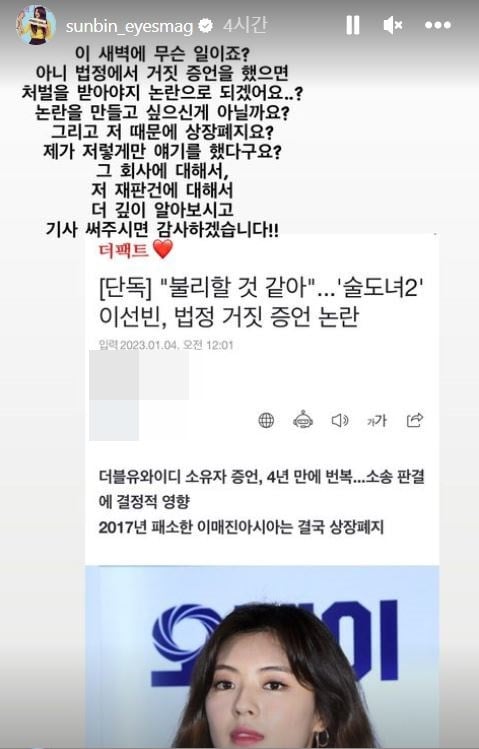 Furthermore, Lee Sun Bin followed up with another Instagram story post showing a news article published in 2019 by 'News1', which stated that Wellmade Yedang (whose name was changed to Imagine Asia at the time, before undergoing another name change to WYD) failed to go public after facing embezzlement accusations. Along with this, Lee Sun Bin sternly wrote, "The news says that is the real reason why that company failed to go public."