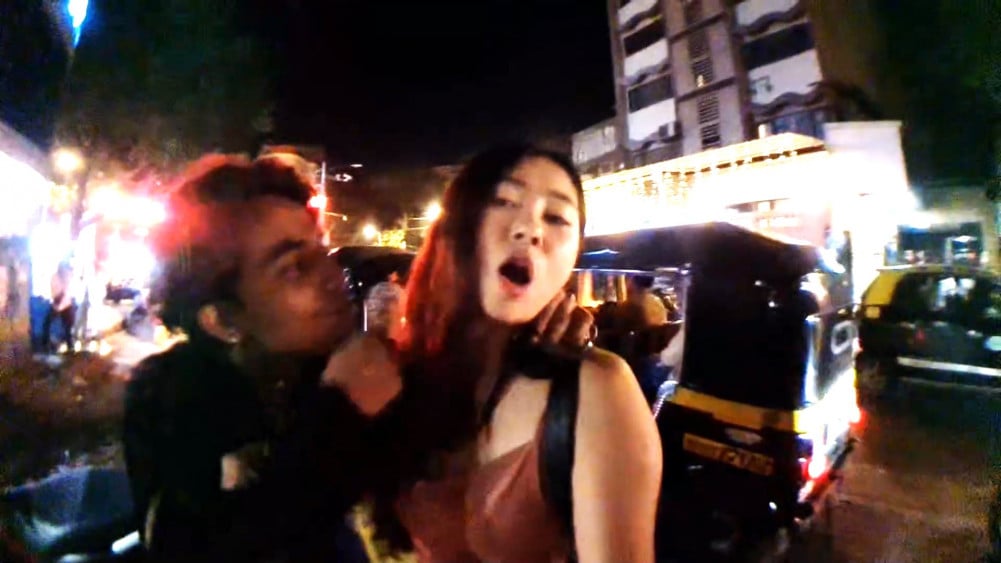 It was recently reported that a local Mumbai man sexually harassed a Korean female streamer during a live stream in India.

On December 1, India's NDTV and other media outlets reported that the police arrested two suspects after a Korean woman, who is a streamer known as Mhyochi on Twitch, was sexually harassed by a man while doing a live broadcast in Mumbai, India.


The female streamer was walking to her lodging while she was streaming at the time. Then a man approached the woman and offered to drive her home, grabbing her by the arm and dragging her towards his motorcycle.
She refused, saying she didn't want to, but the man put his hands on her shoulder and tried to kiss her on the cheek. When the woman walked back down the street to avoid the man, he followed the streamer on a motorcycle with another man. This scene was captured in the video of her live stream.
The woman later tweeted: "He grabbed me by the waist and dragged me on his motorbike, then followed me and asked for my phone number. I gave him a fake phone number and they left."

She continued to say, "I did my best not to make things worse and I feel uneasy."

After the video was shared on social media, Mumbai police arrested the two men, aged 19 and 20, who appeared in the video after receiving a report as a sexual assault case. The Mumbai police stated, "Both the accused have been arrested and booked under relevant sections of the IPC."