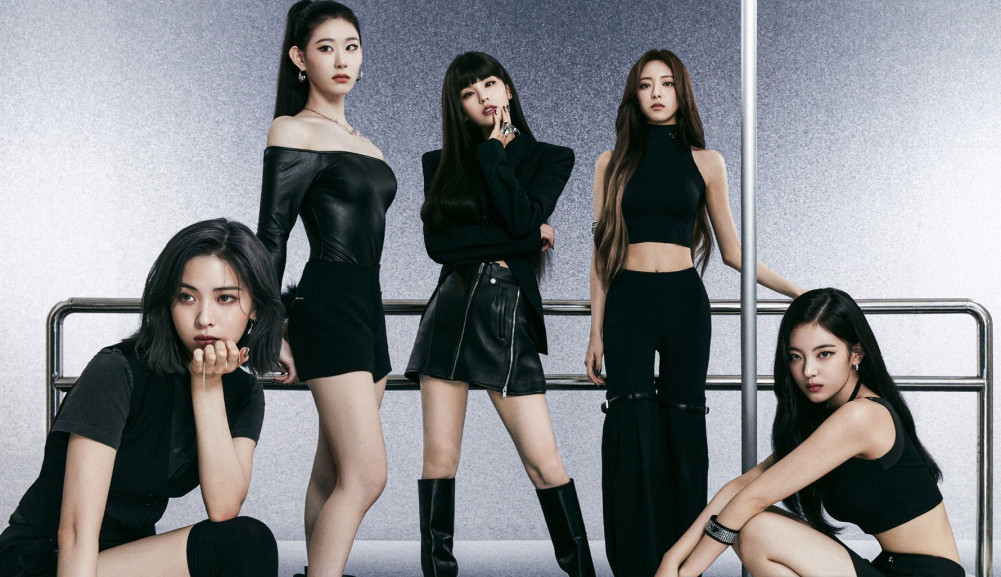 Netizens are debating why each ITZY comeback is doing worse.
On an online community forum, a netizen wondered why ITZY's career seems to be going rather downhill than uphill. Although they recently broke their personal record in physical album sales, their overall popularity among domestic listeners seems to have waned since "LOCO," netizens say.
The original poster wrote:
"DALLA DALLA, WANNABE, and LOCO all did well but this time, Cheshire was a bit disappointing.
I heard their physical albums are doing better than their Sneakers promotions
Their talents aren't bad either
But they have completely failed in digital streaming
They don't even receive that many end-of-year daesang awards
Why is this happening?"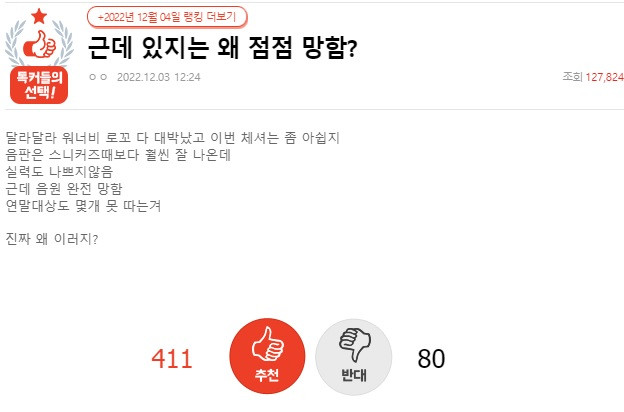 This highly up-voted post was followed by a comment from a netizen who wrote:
"There is an oversaturation of girl groups, so [ITZY's] position has become a little vague."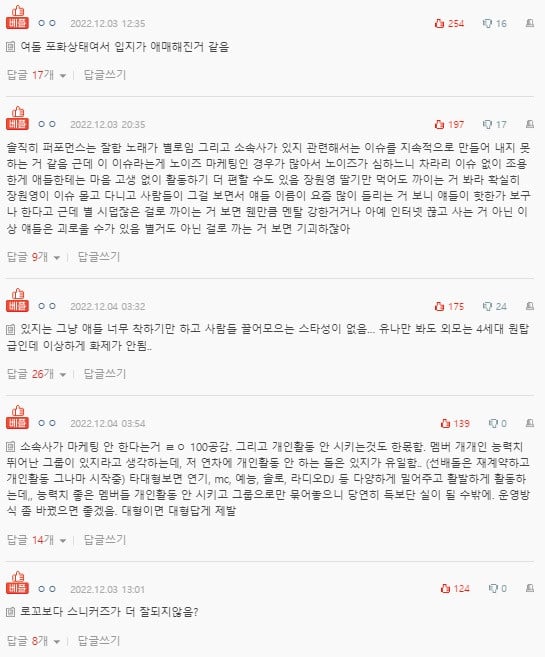 Other netizens shared reactions such as:
"They are good at performances but the songs are mediocre. And I don't think that their company is doing a good job at creating issues surrounding ITZY. But creating an issue means noise marketing, so it's probably better for the girls to live without any suffering. Look how Wonyoung gets hate even for eating strawberries. If Wonyoung is an issue then people think that the group is an issue so they automatically want to watch them and think that they are a hot topic. But unless you have an iron mentality to withstand that much hate for silly things, or refuse to go on the Internet, then the members have no choice but to suffer."
"ITZY girls are just all too nice but they don't have much magnetism for attention... Yuna is one of the greatest 4th-generation visuals but this strangely never stirs up an issue..."

"The company doesn't really work on their marketing. I second that 100%. And they don't allow them to pursue individual activities. Each member has great talents in ITZY but ITZY is the only group without any individual activities for their level of experience. Other big-company artists are already acting, MC-ing, going on variety shows, releasing solos, and serving as radio DJs. But ITZY is left to promote only as a group. So it is no wonder that they are losing more than gaining. I hope that the company changes their business style."

"I believe LOCO did better than Sneakers"
What do you think of these arguments?