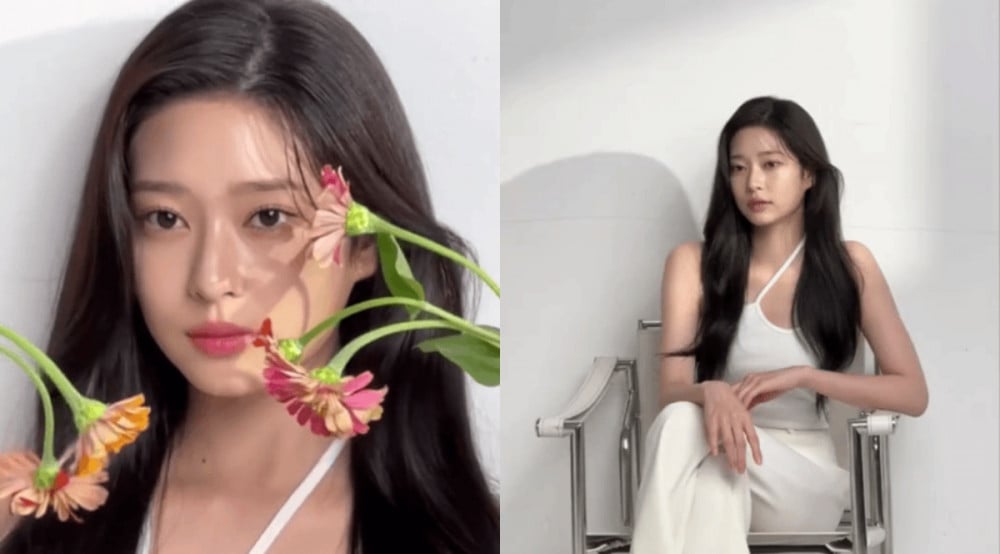 Netizens discussed what Kim Min Ju has been up to lately.
On December 4, one netizen took to an online community forum and created a post titled, "Kim Min Ji's most recent whereabouts". Here, the netizen included various photos of Kim Min Ju posing for advertisements. In the first photo, Kim Min Ju had her hands softly wrapped around her face, as she stared alluringly into the camera in an advertisement photo for a skincare brand. In the second and third photos, Kim Min Ju donned a jean jacket, where she was seen receiving makeup, followed by a full-body photoshoot. In the last photos, Kim Min Ju exuded goddess vibes wearing all-white, revealing her pure and elegant beauty.
Check out Kim Min Ju's photos below!

Netizens commented:
"Minju is super pretty."
"I think Kim Min Ju has the best vibes for alluring men among all female idols."
"She's seriously so frickin' pretty. Honestly, just comparing other idols to Kim Min Ju is offensive to her."
"How is she so pretty? It's my first time being this surprised at how pretty someone is, after (Girls' Generation's) YoonA. [Her beauty] is at a phenomenal level."
"Kim Min Ju is honestly at another level. She seems like she will be the main character in every project she does in the future."
"She's not the number one singer and actress that companies wanted to snatch away for no reason."
"She's the prettiest among all currently active celebrities, if you take away the brand from their names."