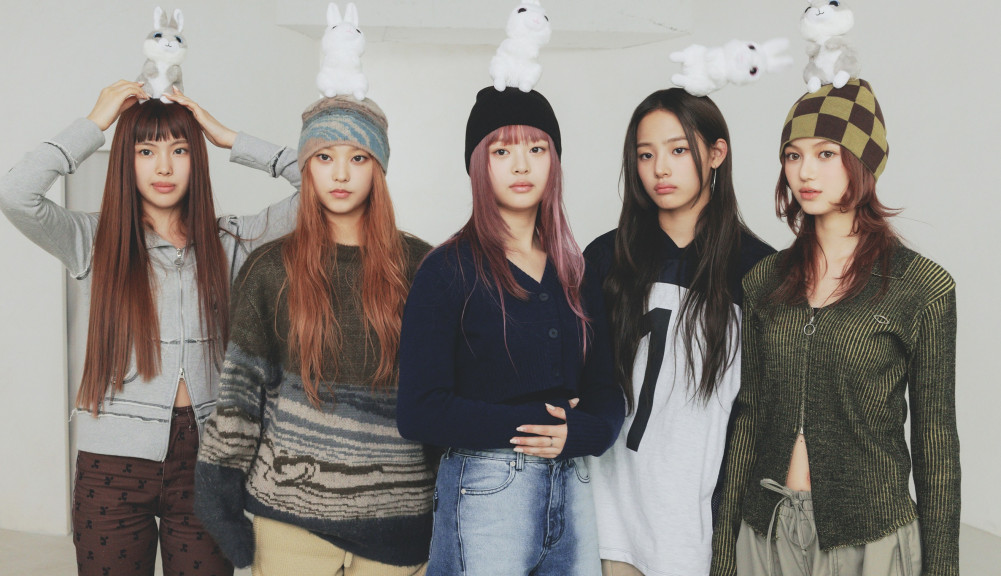 NewJeans members shared what kind of cake they would each like to bake for others.
On their official social media, NewJeans members have been uploading a 'postcard' every day during this holiday season. Each card contains the answers to a question related to the holidays, such as 'What kind of gift would you give to everyone in the world?' and 'What kind of giftwrapping would you like to see for a present you want to receive?"
On this day, NewJeans members answered the question: "What kind of cake would you bake for the holiday season?"
Hanni wrote: "I want to make a square-shaped cake for a packed meal! I would like to choose caramel or orange poppy seed, my favorite flavors! Carrot cake is good, too."
Danielle: "A taste that you cannot imagine (really), something that anyone would taste it and be able to recall a lost memory or a deja vu? A taste that is familiar but strange and uplifting! But the formhas to be a really ordinary and simple chocolate cake."
Hyein: "It's a circular (round/agreeable) flavor full of variety!"
Haerin: "I would make a sparkly and fancy cheese cake with star-shaped sprinkles on top!"
Minji: "A round-shaped cake with cream on top, with chocolate sheets and round chocolate balls! And chocolate cream! But the outer layer is white ><"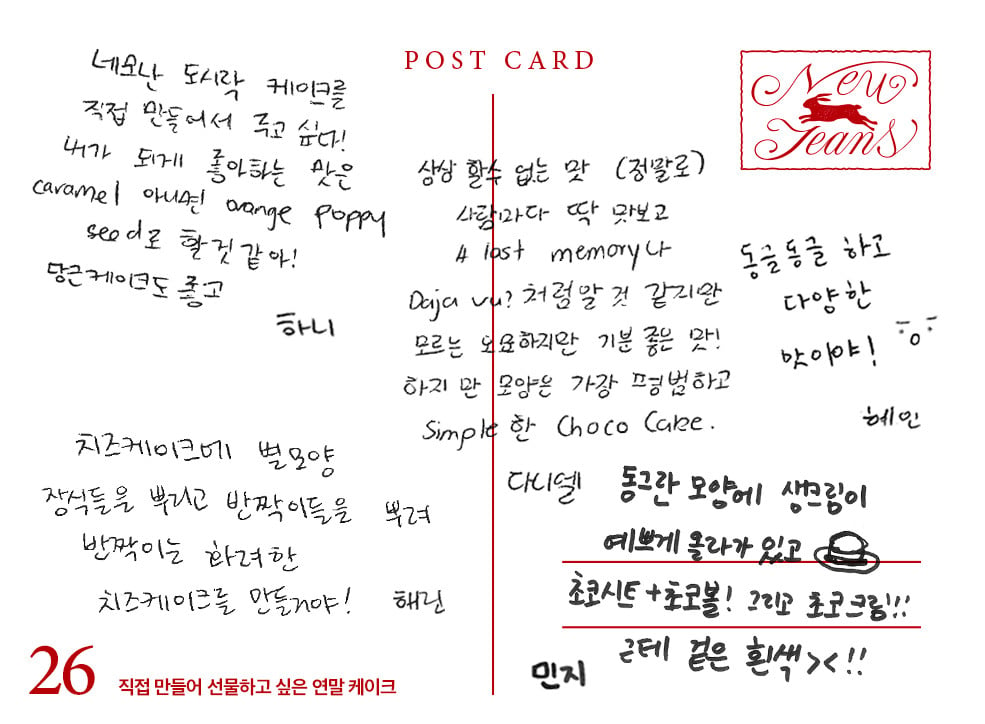 Which cake would you like to eat?