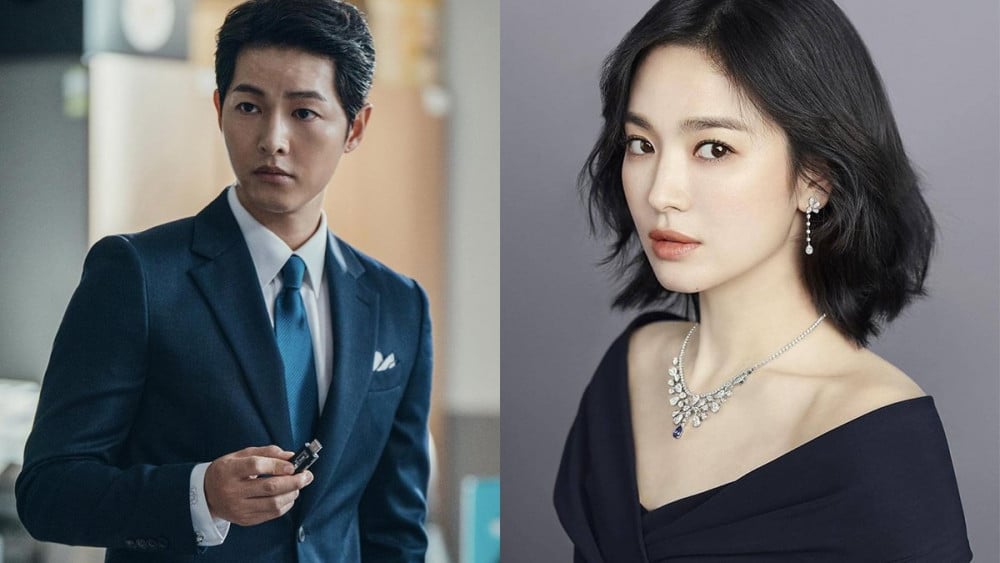 Netizens are discussing Song Hye Kyo and Song Joong Ki's divorce following his dating news.

Song Joong Ki was recently confirmed to be dating a British woman, who many are speculating to be Katy Louise Saunders, and his previous divorce from Song Hye Kyo has become a topic of discussion once again. Song Joong Ki and Song Hye Kyo married in October of 2017 and later divorced less than 2 years later in June of 2019, but the exact reason behind their divorce was never revealed. Though the official reason was cited as personality differences, many netizens are curious as to the alleged causes for the split.

On December 28, netizens on Nate's community Pann began discussing the topic once again. The original poster wrote, "Did Song Hye Kyo did do something wrong to Song Joong Ki? It doesn't look like anything's been confirmed, but why are people saying that Song Joong Ki has bad luck when it comes to women? What did Song Hye Kyo do?"

Netizens responded, "Song Hye Kyo tried to act like the victim in the media, and then Song Joong Ki's side said they'd reveal it all. After that, she got quiet," "There's no man who wouldn't fall for a face like that. Song Joong Ki even said that she was her ideal type. What would you know," "Why are people saying Song Hye Kyo tempted him? During promotions for 'Descendants of the Sun', he was totally flirting with her," "Song Hye Kyo is famous for being crazy about men," "Song Hye Kyo tried to play the media, but Song Joong Ki's said said they'd tell all if she doesn't stay quiet. Then they divorced cleanly after that. Of course, we don't know what she did wrong because they didn't reveal it, but it's funny to say that there's no wrongdoing because it hasn't been revealed," and more.