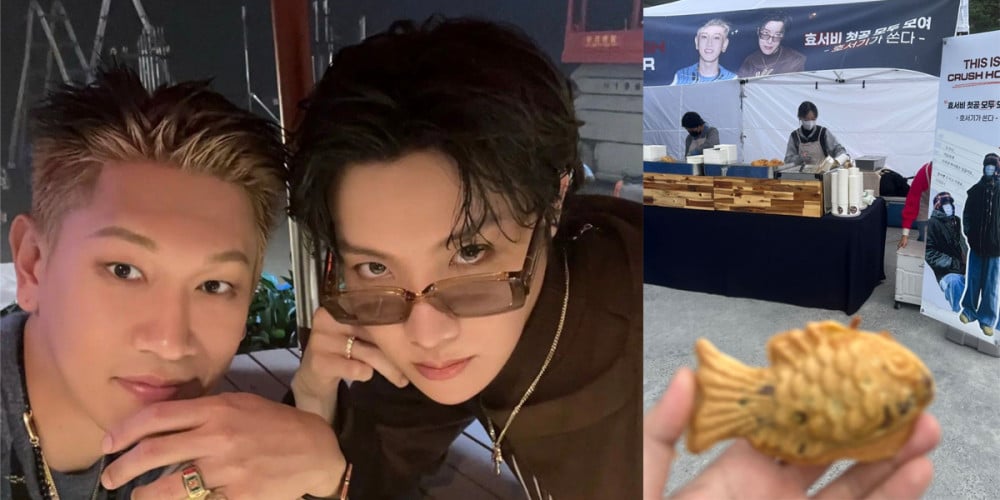 It's been revealed that BTS's j-hope treated all fans and attendees at Crush's first concert to sweet bungeo-ppang!
The first stop in Crush's domestic tour 'Crush Hour' is Gwangju, also known as j-hope's hometown. And so on December 10, fans who showed up to Crush's concert in Gwangju were greeted with a bungeo-ppang booth sent by j-hope himself!
In his banner, j-hope wrote, "Everyone come out to Hyoseob's first show. Heoseok is paying!"
As many of you know, Crush and j-hope previously worked together for the chart-topping collaboration track "Rush Hour", released in September of this year.