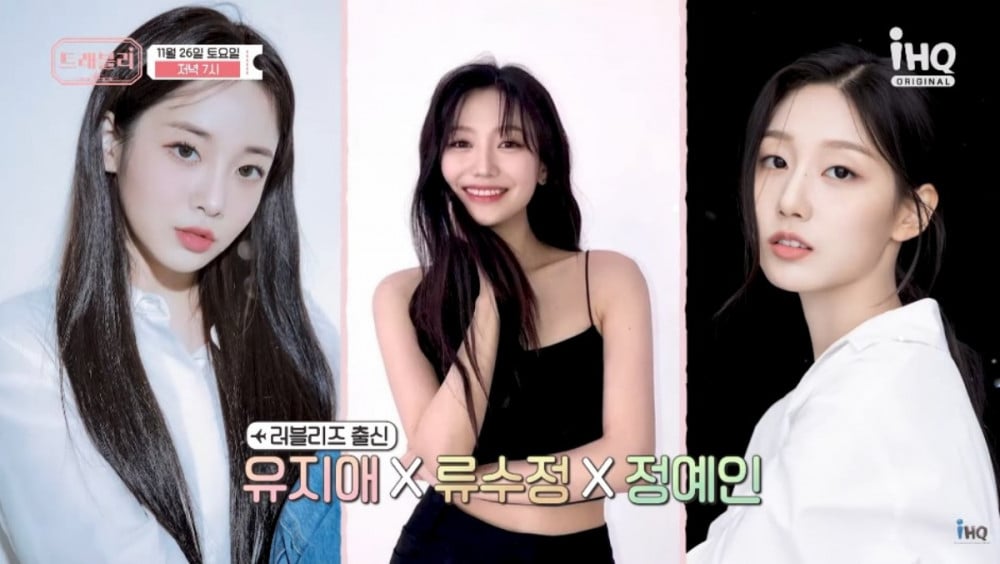 Former Lovelyz members Ryu Soo Jung, Yoo Ji Ae, and Jeong Ye In reminisced about their difficult days as idols.
On the upcoming December 10 KST broadcast of IHQ's variety show 'Travely', former Lovelyz members Ryu Soo Jung, Yoo Ji Ae, and Jeong Ye In will be seen enjoying their last days in Turkey. Here, while they painted ceramics, Yoo Ji Ae suddenly said, "During our Lovelyz days, we didn't have cellphones so [I remember] we would always color in coloring books."
Hearing this, Ryu Soo Jung stated, "We didn't even have a TV so we had a lot of conversations with each other at that time. Since when and until when did we not have cellphones again?" To this, Yoo Ji Ae replied, "Since our trainee days, we didn't have [cellphones] for 4 years." Then, Jeong Ye In brought up how the people they had met at that time would often get taken aback by the fact that the members did not know about very famous series or celebrities. For example, none of the members knew about the extremely popular drama 'Reply 1988' nor about the triplets that appeared on the variety show 'Superman is Back'. Ryu Soo Jung then shocked many by revealing, "It was even hard for us to meet our families."
Meanwhile, 'Travely' featuring the former Lovelyz members will be broadcast on December 10 at 7PM KST.