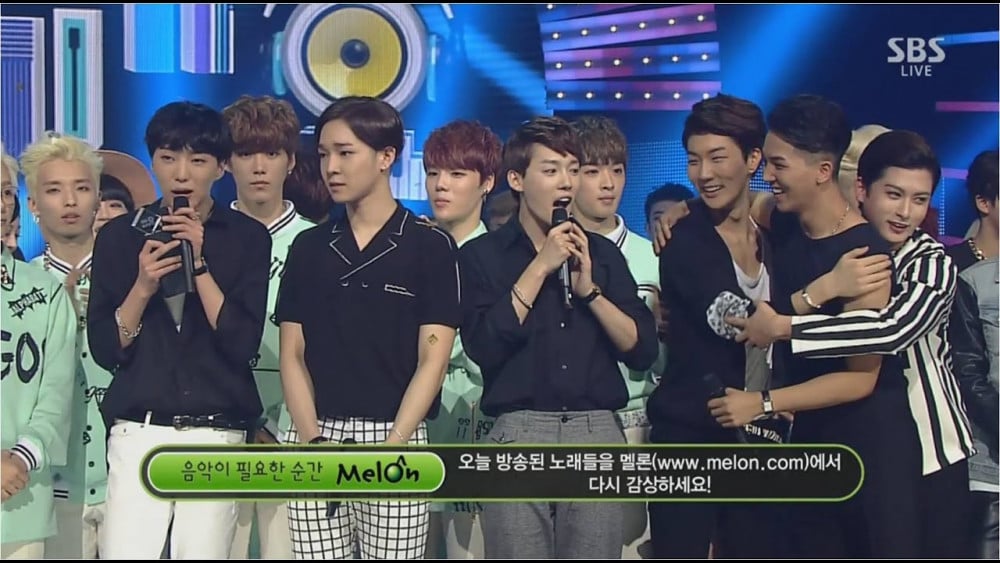 If you're a fan of K-pop, you know how important it is for a group to achieve #1 on a music show. But it's even more special when they win #1 on one of South Korea's "BIG 3" music shows.

A "Big 3" music show is a music show from the three main broadcasting agencies in South Korea - KBS, MBC, and SBS - which have long been considered the most influential in the Korean television industry. Each channel has its own show - KBS Music Bank, MBC Show! Music Core and SBS Inkigayo - and a win on any of these is highly coveted by K-pop fans. While a win on cable station shows such as Show Champion or M! Countdown is also great, some k-pop fans in Korea don't even consider those wins because the three main broadcasting agencies were what once dominated the Korean television industry. Though times have changed, a "BIG 3" music show win is still considered more weighted than other music show wins.
Today, we'll be checking out boy groups that took the shortest amount of time after their debut to win #1 on a Big 3 music show. Despite the rapidly increasing competition and other various factors, some boy groups have managed to achieve the difficult feat of winning on music shows in just weeks or even days. Let's take a look at this list and share your thoughts on it!
TVXQ - Hug (51 Days from Debut)


CNBLUE - I'm a Loner (16 Days from Debut)


Wanna One - Energetic (12 Days from Debut)


iKON - My Type (12 Days from Debut)


X1 - FLASH (11 Days from Debut)


HIGHLIGHT - Plz Don't Be Sad (9 Days from Re-Debut)


WINNER - Empty (6 Days from Debut)
Okay, we know what you're thinking - does HIGHLIGHT deserve to be on the list? Technically, yes, because BEAST is no more, and they did "re-debut" as HIGHLIGHT. But take a look at the other great groups from this list! What an accomplishment for these boy groups, especially WINNER, who was able to get a #1 on a BIG 3 only six days after their debut!
Any group on this list broke records by having such a short time before experiencing the sweet taste of a #1, but these songs all deserved it for sure! What are your thoughts on this list? Did you see any group that you didn't expect to see on this list? Is there another great debut song that should've achieved #1 as their debut track? Let us know in the comments below!