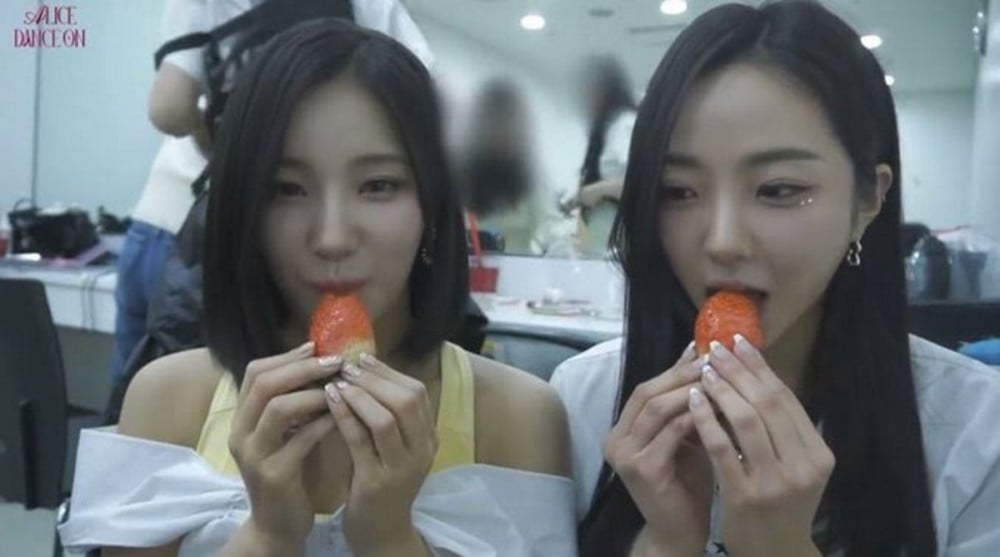 ALICE (formerly known as ELRIS) are under fire for allegedly making fun of IVE's Jang Won Young.

Jang Won Young's particular way of eating a strawberry on the variety show 'The Manager' previously became viral with many mocking her. As she ate a strawberry with two hands, many viewers commented she was trying too hard to act cute, but many others defended her saying she was just eating a strawberry.

In a recent YouTube video on ALICE's official channel, the ALICE members were seen allegedly parodying or mocking Jang Won Young. The members received big strawberries and decided to eat them while filming for the behind-the-scenes vlog. An off-screen member asks, "Can you eat them with both hands?"

As others laugh, Yeonje states, "I'm eating them with both hands. Let's count to three and bite into them together." Sohee then asked, "Are you going to eat them like ohm nom nom or ang," referring to nibbling or taking a big bite. Yeonje answers, "Let's go with ohm nom nom," which causes more laughter. Chaejeong adds, "I can't do it. I can't look."

The clip went viral on Twitter with many netizens claiming ALICE should apologize to Jang Won Young for allegedly mocking her. The message "ALICE apologize to Wonyoung" is also trending. ALICE's label IOK Company has yet to make a statement.

What are your thoughts?