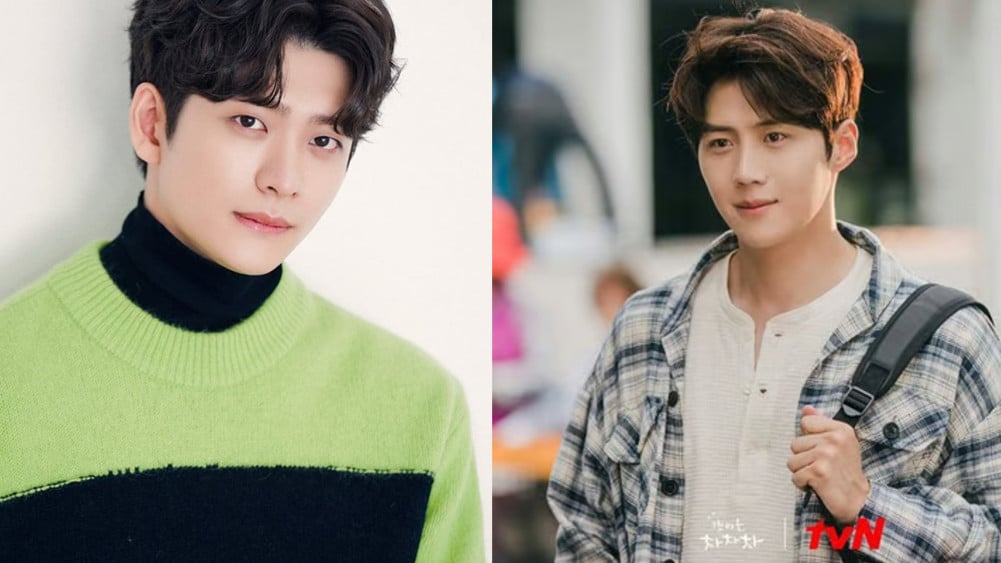 Everyone can agree that the standards of an ideal boyfriend have been raised significantly due to K-dramas, and it's no surprise - these dramas feature "green flag" male characters who demonstrate genuine care and affection for their partners, setting a high bar for what a romantic relationship should look like. What is a green flag? Green flags are the opposite of red flags. A red flag signifies danger and to stay away, but a green flag means the person is ideal for a relationship. With that said, here are ten "green flag" K-drama boyfriend moments!

1. Loving you just the way you are: Lee Joon Ho from "Extraordinary Attorney Woo" is undoubtedly the epitome of one who loves his significant other just the way she is! Whereas the rest of society makes assumptions due to Woo Young Woo being autistic, Lee Joon Ho never saw her disability as something to take pity towards; rather he embraced her just as she is!
2. Having Your Back: Of course, a definite green flag would be someone who has your back at all times! Kang Tae Moo is no exception. While her "friends" were busy gossiping behind her back, Shin Hari finds herself in a tight spot but have no fear! Kang Tae Moo hops in to save the day!

3. Letting You Strive For Your Aspirations: There's nothing more heartwarming than having a boyfriend that fully supports your own goals and is even willing to work around the relationship so that you achieve what you always hoped for! As is the case with Ji Sung Joon from "She Was Pretty," who lets his girlfriend Kim Hye Jin strive towards becoming a children's book author which has been her lifelong dream!

4. One Who Never Gives Up: After an unfortunate event causes Lee Hwon in "The Moon Embracing the Sun" to lose the love of his life, years pass, and yet his heart never changes. Never falling for another woman, but having the hope and belief that his one and only true love is still out there!
!5. One Who Gives Personal Space: After professing his love to his senior, Chae Hyun Seung from "She Would Never Know" has got to be the most patient person ever. Never rushing Yoon Song Ah to come to a decision, he gives her the space that she needs to make the decision of whether or not she likes him back on her own. Not only that but as his senior is about to head off to Europe, Chae Hyun Seung ensures that their relationship will remain strong and not worry about what is to come!
6. Honesty is Key: Nothing makes a relationship stronger than honesty; although reality sometimes hits hard, better to be honest than not! As is the case for Noh Ji Wook in "Suspicious Partner" direct to a fault, just know it's coming from a heart of love.
7. Cute Nicknames: There's something endearing about a boyfriend who gives their significant other a fitting nickname, of course, one of the best nicknames out there. "Chubs," as the saying goes, "Once a chub, always a chub!" is an iconic line from Jung Joon Hyung from "Weightlifting Fairy Kim Bok Joo."
8. Gets Along with Your Bestie: It's always great to see boyfriends form a connection with your best friends, and for sure, Kim Shin Hyuk was the one who earned the respect of everyone, whether in the office or out of the office!
9. Just and Fair: Even if the odds are against you, it takes you a lot of courage to be able to stand up for what is right, and Hwang Hee Tae is nothing but fair in the drama series "Youth of May."
10. Good Family Dynamics: A boyfriend who has good relationships with their family tells you a lot about what kind of man he truly is! As is the case for Hong Du Shik, who is literally loved by everyone in his quaint village. Although he's not blood-related to any of them doesn't mean they can't be family!
What are some of your notable "green flag" moments you've been able to see thus far on-screen?