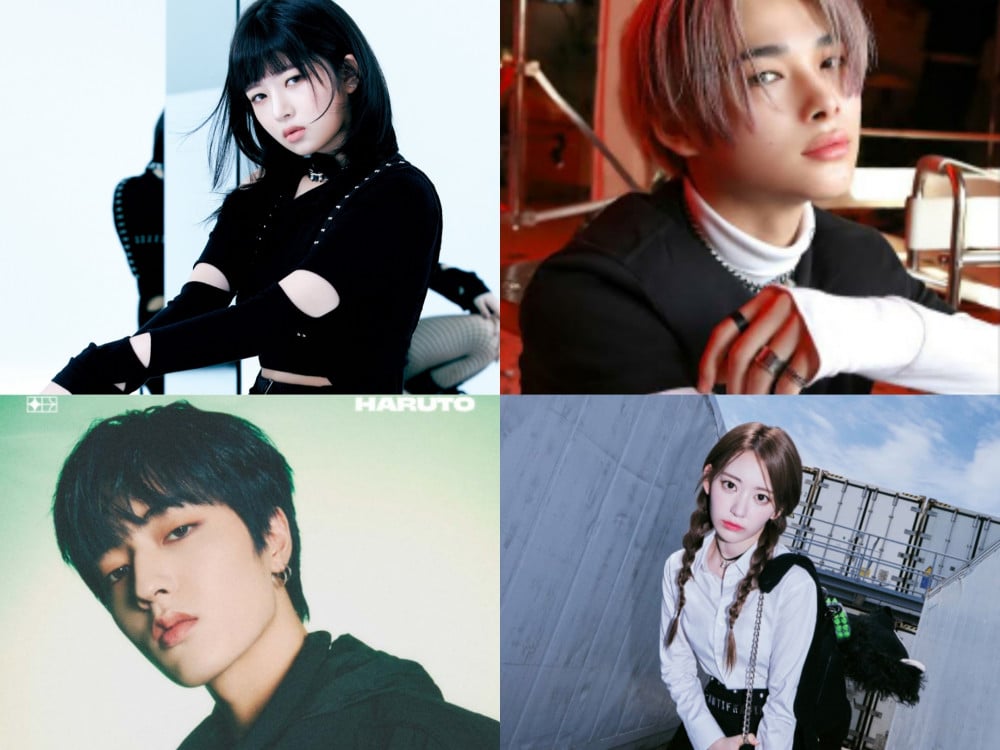 As K-pop spreads internationally, so does the marketization of K-pop. As companies now focus more on the global market, the number of foreign members in K-pop groups has increased too. There are not many K-Pop groups anymore that consist of Korean idols only. Japan is the second biggest music market in the world. So, there are many foreign members, including members from Japan in K-pop groups. Both male and female idols came from Japan and debuted in Korea as K-pop artists.
Here are ten of the fourth generation's most popular K-pop idols from Japan.
Asahi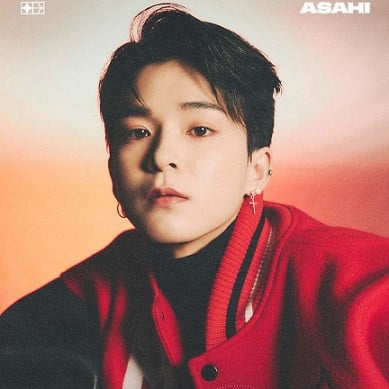 Hamada Asahi is a vocalist of Treasure. Asahi also participates in writing, composing, and producing songs for Treasure. Orange, Thank you, and Clap are some of the songs he made. Asahi was born and raised in Osaka, Japan. He was eliminated from the YG Treasure box but later was revealed to be a member of Treasure 13.
Giselle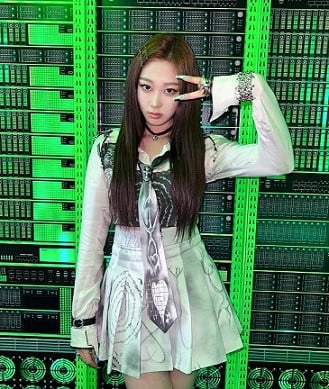 Uchinaga Aeri, popularly known by her stage name Giselle is the main rapper of Aespa. She was officially revealed as the group's fourth and final member. Her father is Japanese, and her mother is Korean. Though she was born in Seoul, she spent her childhood in Tokyo and attended Tokyo International School.
Haruto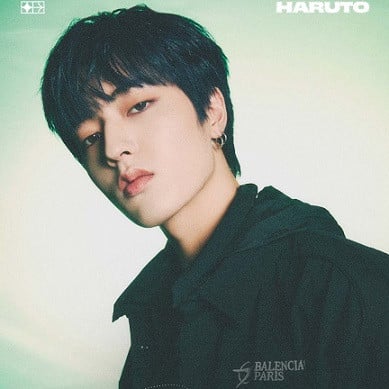 Watanabe Haruto is the youngest rapper of Treasure. Haruto was born in 2004 in Fukuoka, Japan. He joined the survival program "YG Treasure box" as a YG Japan trainee. He was YGTB's first debut member. Known for his handsome visual and deep voice Haruto is also a lyricist who contributed to several of Treasure's songs.
Hikaru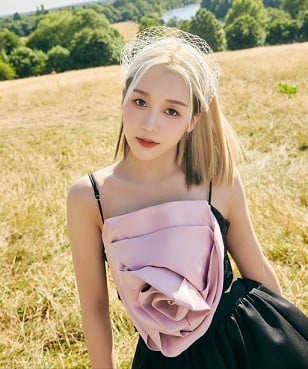 Ezaki Hikaru is a member of Kep1er, which was formed through the survival program "Girls Planet 999". She ranked seventh in the final of the reality show. This 2004 liner was born in Fukuoka, Japan. She was a trainee at Avex Artist Academy in Japan. Hikaru was also a former member of +GANG.
Kazuha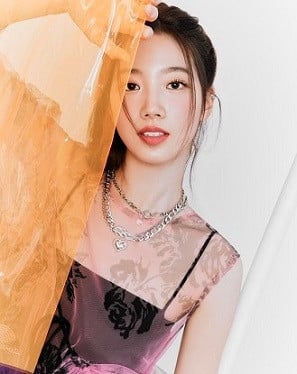 Nakamura Kazuha is a Japanese member of Le Sserafim. She was born in Kochi but spent her childhood in Osaka, Japan. Kazuha is a professional ballerina who attended Hashimoto Sachiyo Ballet School in Osaka. She was in Amsterdam pursuing her degree at the Dutch National Ballet Academy prior to joining the group.
Mashiro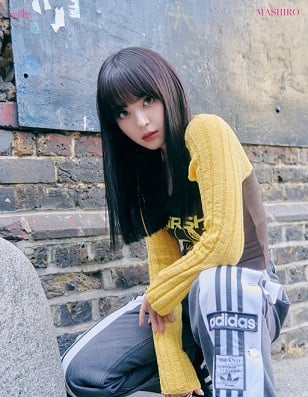 Sakamoto Mashiro is a Japanese member of Kep1er, which is formed through the survival show "Girls planet 999". Mashiro is one of the leaders of the group. She was born in Tokyo in 1999. She is fluent in both Korean and Japanese. She was a former JYP Entertainment trainee and was a model and actress in Japan.
Ni-ki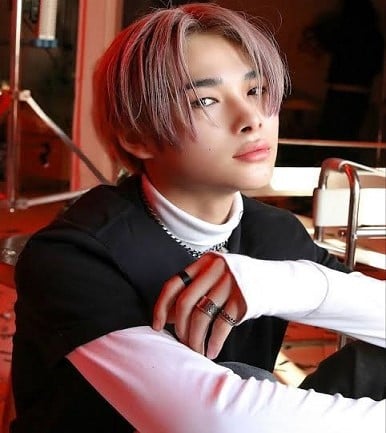 Nishimura Riki, popularly known as Ni-Ki, is the youngest member of Enhypen. He is the only Japanese member of the group. Ni-Ki is from Okayama, Japan, and he was born in 2005. He was in a group called SHINee kids. He came in fourth place in the survival reality show "I-Land."
Rei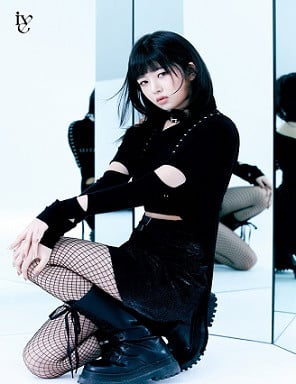 Naoi Rei is the only foreign member of Starship Entertainment's girl group, IVE. She was born in Nagoya, Aichi, Japan, in 2004. Rei is the first Japanese idol from the agency. She is a rapper and vocalist of IVE. She was revealed as the fifth member of the group. She wrote rap lyrics for some of IVE's songs.
Sakura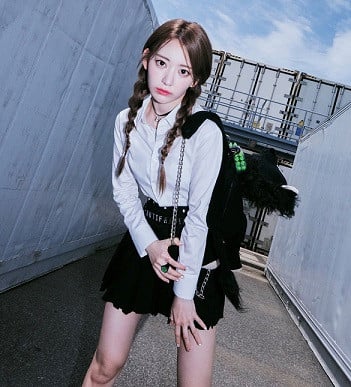 Miyawaki Sakura is one of the two Japanese members of the girl group Le Sserafim. She was born in Kagoshima City, Japan, in 1998. Sakura is also an actress. She was a popular former member of HKT48, AKB48, and Iz*One. She ranked second in the reality survival show for Iz*One, known as "Produce 48".
Yoshi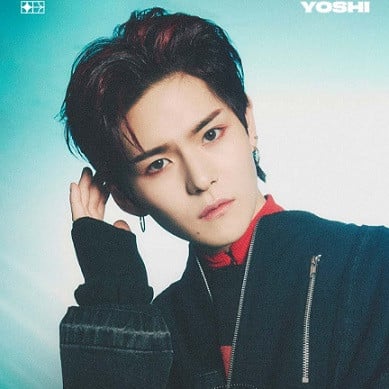 Kanemoto Yoshinori is one of the rappers of Treasure. He was born in Kobe, Japan, in the year 2000. Yoshi was a trainee at YG Japan. He was eliminated from YG's Treasure box but was later announced as a member of Treasure 13. Yoshinori contributed to writing lyrics and composing Treasure's songs.
K-Pop is in the era of the fourth generation, where the market of K-pop isn't limited to South Korea and Asia only. It is uncommon to find a K-pop group today that consists entirely of Koreans. In addition to these ten Japanese idols, K-pop groups like Cherry Bullet, DKB, TOI, Secret Number, TFN, Billie, Lapillus, etc., also have members from Japan. Who is your favorite Japanese idol in the Korean music industry?