Crown Prince of Jordan shared BTS Jungkook's performance on his Instagram.

On November 20th, BTS's Jungkook performed live at the '2022 FIFA Qatar World Cup' opening ceremony. Shortly after his performance of "Dreamers", it was revealed Hussein bin Abdullah, Crown Prince of Jordan shared a short video of Jungkook's live performance on his Instagram story.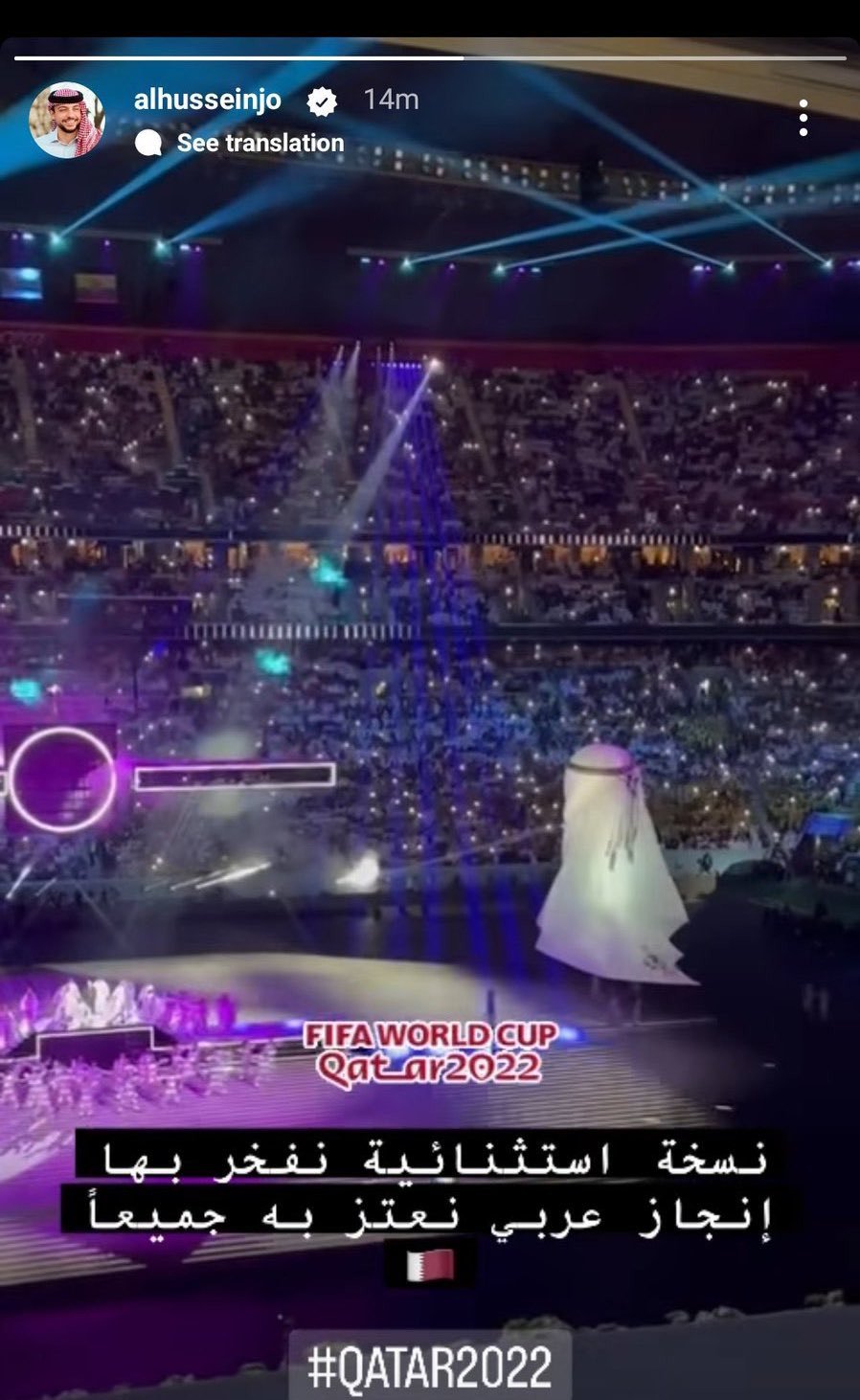 Following the news, Korean netizens reacted:
"Crown Prince of Dubai also shared his watching Jungkook's performance."
"BTS is super popular in the middle east right now."
"He has taste lol"
"I'm getting goosebumps these days. So proud of him!"
"I'm so proud of Jungkook leaving a lasting impression on royalty."