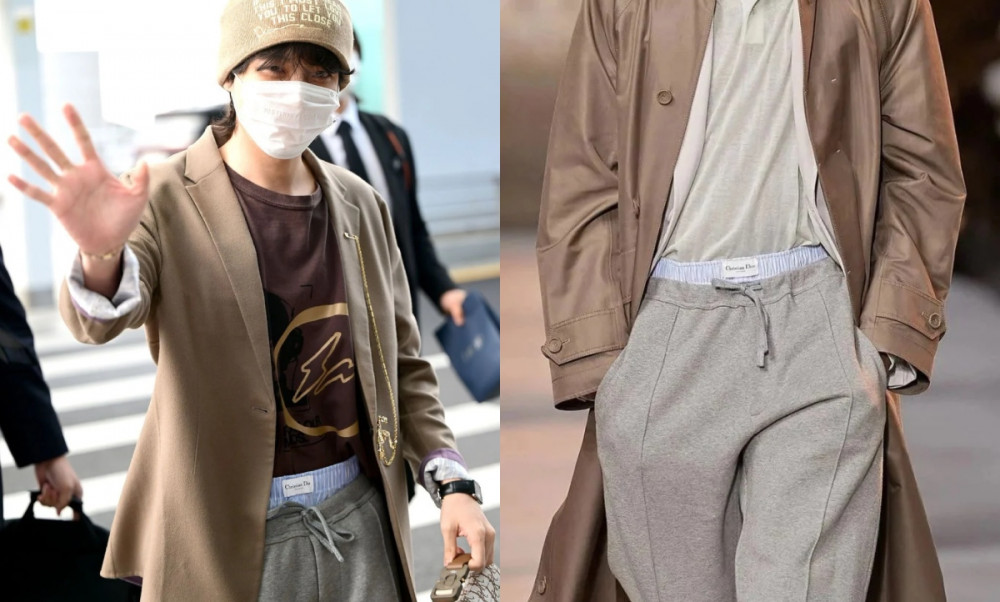 BTS's j-hope showed off a low-rise fashion look as he departed for Japan to perform at the '2022 MAMA Awards'.

On November 28, j-hope was spotted at the Incheon International Airport departing for Japan to attend the '2022 MAMA Awards' ceremony as a solo performer. In particular, he garnered attention for his unique, and rather bold, fashion look. In his airport photos, j-hope was seen wearing low-rise gray sweatpants that revealed light blue shorts beneath it, along with a t-shirt tucked inside. He then completed his outfit with a brown blazer and a brown beanie hat.

Here are additional photos that j-hope posted on his personal Instagram: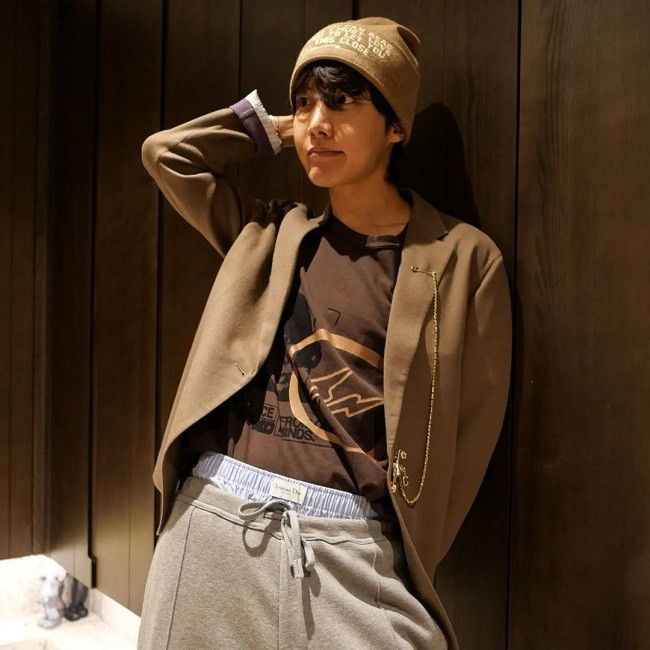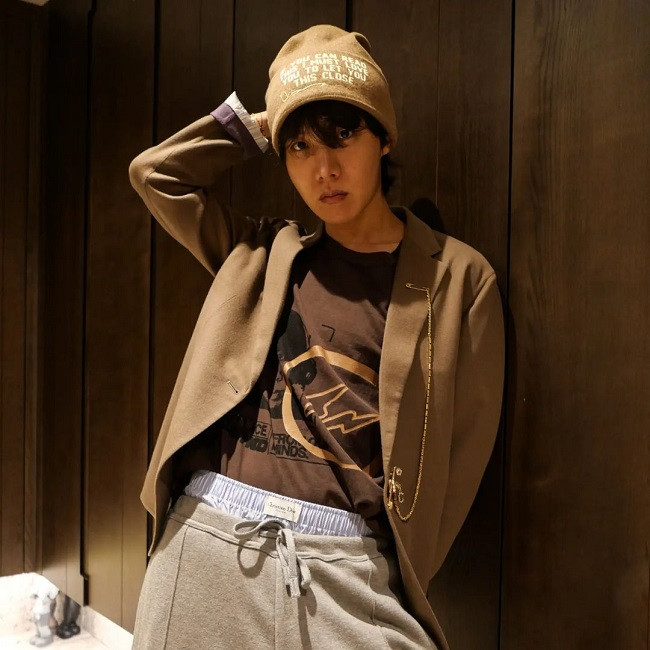 Here is a photo of a model wearing the same style as J-Hope: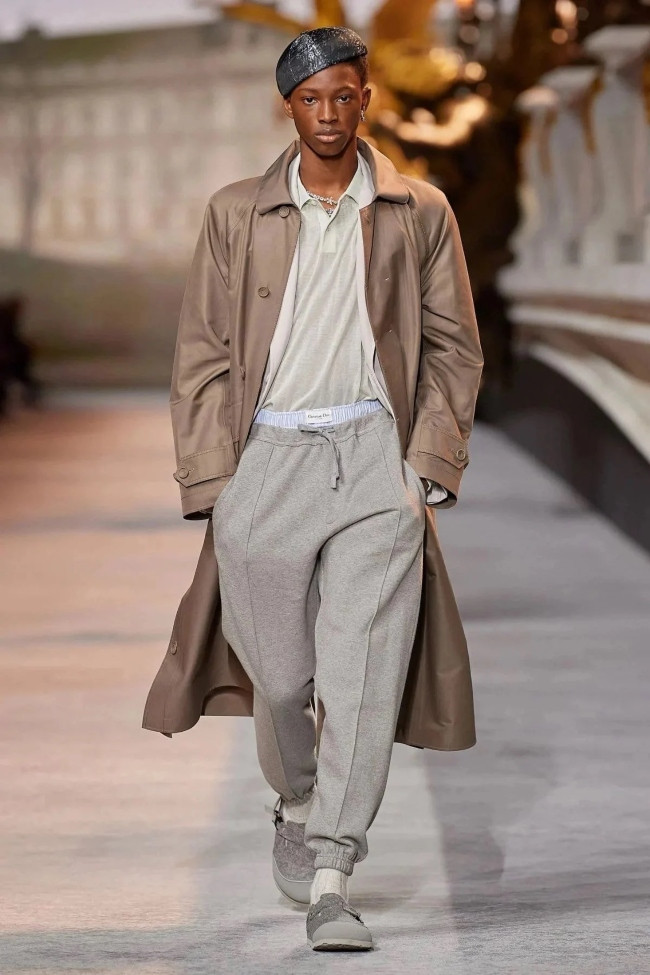 In response, some of the netizens' comments included:
"So cute, loll."
"Why are people claiming that undergarments are pants?"
"That looks like my dad's panties."
"People in our country would lift our parents' pants up like that, if it's the trend."
"Squirrel, return safely!"
"Those clothes are not pretty."
"The world of fashion..."
"Wow, this world is so weird."
"I think in my eyes they look pretty...He's so good at wearing clothes. So hip and my baby."
"Fashion overall is just very odd."