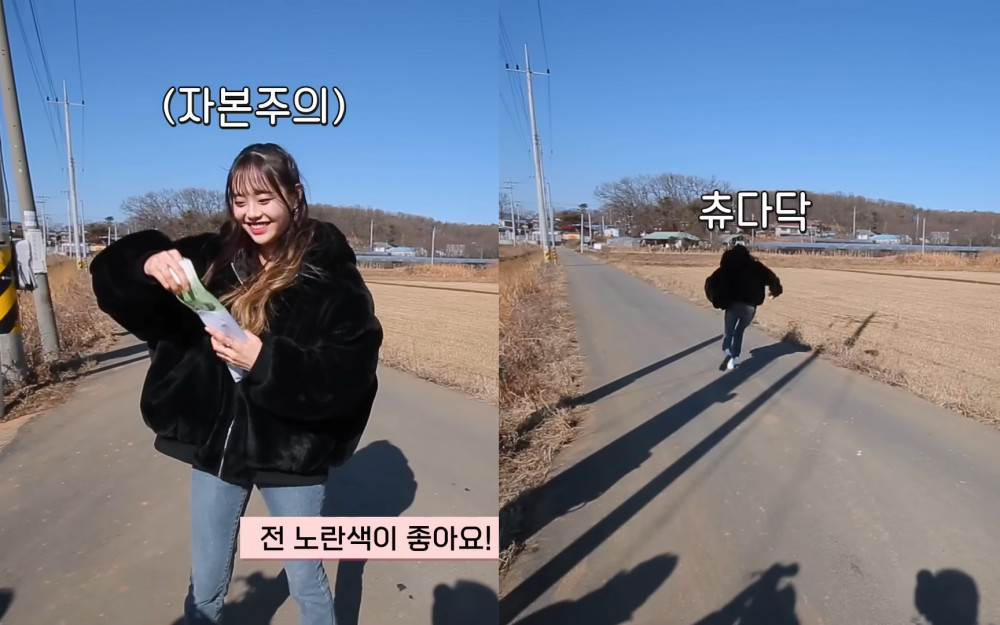 Many fans are aware that Chuu has been busily working without any rest to promote LOONA and to make sure that the girl group gains recognition.
Thanks to her lovely smile and bubbly personality, she was able to bring much love and popularity to the group. Not only that, she has received much love for her bright energy. But last week, Chuu was removed from the girl group bringing shock to fans and netizens alike.

On November 25, Block Berry Creative claimed that the company decided to remove Chuu from LOONA due to her "Abusive language to staff members and her abuse of power." However, there has been a handful of industry officials who worked with Chuu that are raising their voices to defend the young idol.
The writer of the YouTube entertainment show 'Chuu Can Do It' refuted Block Berry Creative's argument over Chuu's abusive language and wrote on her social media that Chuu is a caring and warm individual who would never speak rudely to staff members.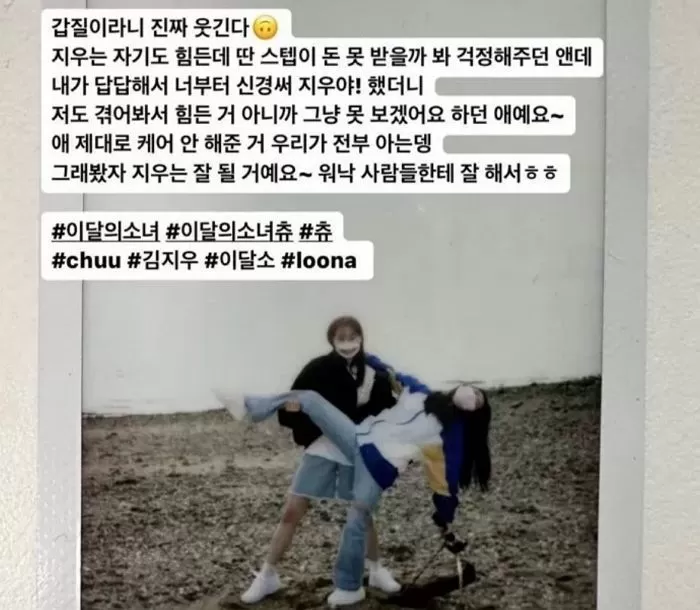 Even before the latest controversy, it was known that Chuu was in conflict with the agency over the settlement in revenue. It all started when Chuu mentioned that she was not properly paid any of the revenue, although Chuu had filmed so many advertisements and shows.
With the latest controversy and payment issues surfacing, fans are looking back to Chuu's past actions. Last year, Chuu appeared on 'Chuu Can Do It' and was given 300,000 KRW (~223.59 USD) to use for the filming.
The producers at the time explained, "You've been working hard to protect the earth. So we're going to give you an award." The production team handed Chuu an envelope and explained that it would be the funds she would use for that episode.
As soon as she got the money, Chuu ran off with the envelope. In the subtitle, the production team wrote, "One woman runs off with 300,000 KRW."
Netizens who saw the video commented, "I thought it was funny when I first watched it, but it's sad now that I watch it again," "She wasn't paid so she was desperate," and "That's actually so sad."