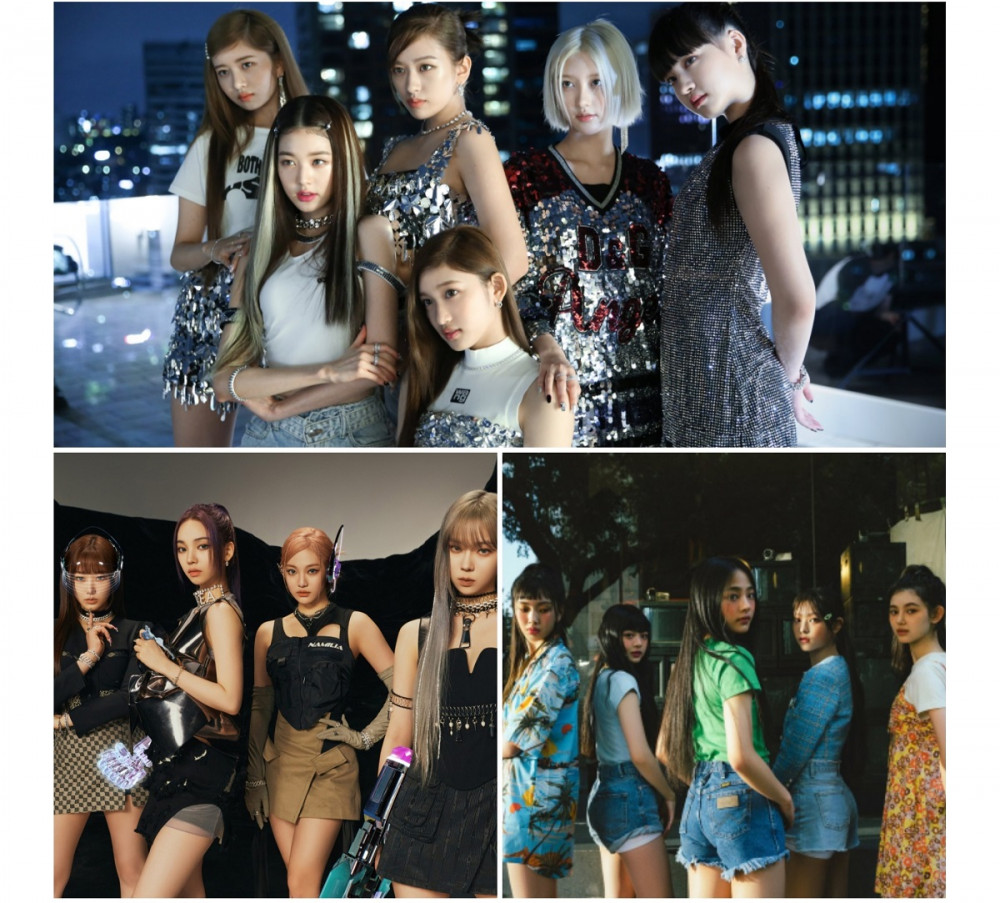 K-pop is in the era of the 4th generation. Many K-pop groups make their debuts each year, but only a select handful go on to find success. Girl groups have taken over the charts this year. 4th generation girl groups are dominating the K-charts in every way, and boy groups are doing well in physicals.
Here are some of the rising global K-pop groups to watch out for in 2022 :
5. TREASURE
Rising global talent "Treasure" is a group of 12 members from YG Entertainment. They were formed through the survival show "Treasure Box." They debuted on August 7, 2020, with the single album "THE FIRST STEP: CHAPTER ONE." In 2020, they received numerous "Rookie of the Year (Male)" awards.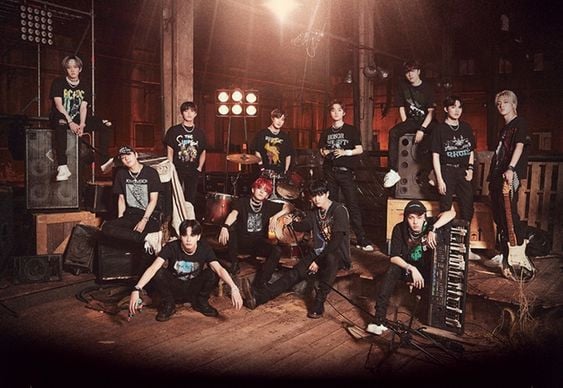 One of the B-side songs from their most recent album, 'THE SECOND STEP: CHAPTER ONE,' "DARARI," turned into one of the most viral songs of this year. The title track "JIKJIN" became their fastest MV to reach 100 million views on YouTube.
"JIKJIN" holds the records of longest charting 4th generation boy group's song on 'Genie top 5 real time chart' and also the highest charting 4th generation boy group's song along with Stray kids "Thunderous" after the chart reformed.
Both fans and non-fans have lauded Treasure's strong stage presence and live performances. Treasure will have a comeback on the 4th of October. On October 12 and 13, they will have a two-day concert at the KSPO Dome in Seoul. Their Japan Arena Tour will take place from November 26, 2022, to January 4, 2023.
4. ENHYPEN
Seven member group Enhypen was formed by Belift lab×Hybe corporation through the survival show "I-Land" in 2020. With the title track "Given-Taken," their debut mini album, "BORDER: DAY ONE," was released on November 30, 2020. They took home many 2021 "Rookie of the Year (Male) Awards."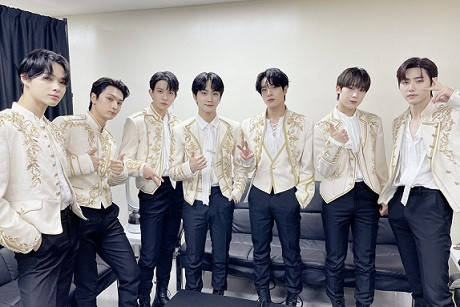 Their third mini album, "MANIFESTO: DAY 1," made them the first million-seller of the 4th generation group with two albums in Hanteo history. All of the tracks from the album debuted at the top100 of "Circle daily global K-pop chart." They also became the fastest K-Pop act to surpass 1 billion streams on Spotify.
On October 4, Enhypen performed for "Grammy Museum." From September 17, they started holding a world tour. The growing popularity of Enhypen is evident.
3. NEW JEANS
New jeans are a five-member girl group formed by ADOR×Hybe. On July 21, 2022, they released a pre-release debut single, "Attention." With "Attention," they won at MCountdown, Music Bank, Music Core, and Inkigayo.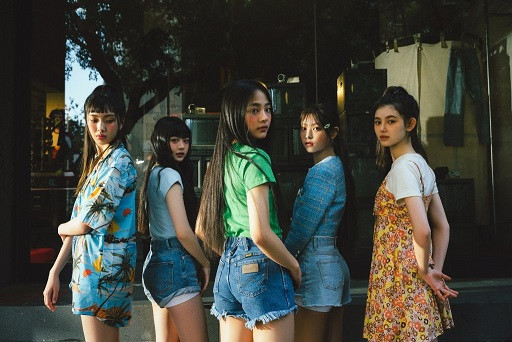 Their debut 'Extended Play' (EP) was released digitally on August 1 and physically on August 8. "Attention" got 1.9 million views within 24 hours on YouTube. "Attetion" gave 'New jeans' their first "Real time all kill." They are the first group from the fourth generation to exceed 10 million monthly listeners on Spotify.
The "EP" received more than 444k stock pre-orders, which is the most of any girl group debut album. According to the "Hanteo chart," 311k copies were sold in the first week. This is the most sales a debut album has ever had in its first week. They've just recently made their debut, yet they're already well-known. Fans are eager to find out what lies next for them.
2. AESPA
Aespa is a four-member group under SM Entertainment. They debuted on November 17, 2020, with the single "Black Mamba." Their concept is AI, and the MVs are centered on sci-fi storylines mixed with virtual reality. They stand out from the other K-pop groups because of their concept.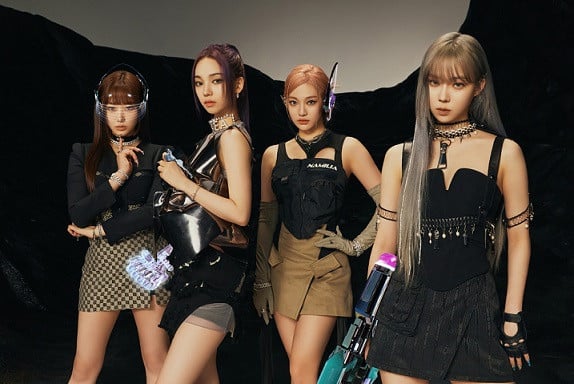 Aespa became a million-seller with their album "GIRLS." They recorded the highest first-week album sales by 4th generation girl groups on "Circle chart history" by selling 1,426,487 copies. With "Savage," Aespa became the first group from the fourth generation to achieve "Perfect All Kill."
Aespa earned their first Daesang (Stage of the year) at the Asia Artist Awards on December 2, 2021. They have already awarded 3 Daesang, 2 Bonsang, and the rookie grand slam. Aespa performed at "2021 Macy's thanks giving Day Parade". They were the first Korean girl group to do so.
Aespa spoke on sustainable development on July 5 at the High-Level Political Forum of the United Nations. They are the only fourth-generation girl group and, overall, the third K-pop girl group to perform at the American music festival "Coachella." Rising star Aespa was included in 'Time Magazine's "Next generation leaders list" and 'Forbes' "30 under 30."
1. IVE
IVE is a 6 members group from Starship Entertainment that debuted on December 1, 2021, with a single album, "ELEVEN." Even though they are only a rookie, they have already become one of the most successful girl groups of this year. IVE is the most deserving contender for the 2022 "Rookie of the Year" award.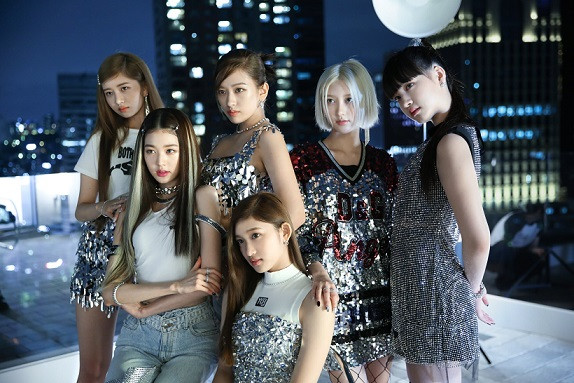 The debut title track "Eleven" made IVE the fastest girl group to get a music show win just after 7 days after their debut. "Eleven" earned a total of 13 wins and got the title of the girl group debut song with most music show wins. "Love dive" getting RAK after 47 days of its release was quite astounding.
Finally, with "After like," IVE got the first "Perfect All Kill" of their career. Since debuting, IVE has consistently charted on top despite having clashes with big names in the K-pop world.
Netizens are stunned and impressed with IVE's success despite being from a mid-sized company. They have gained so much popularity that they are now regarded as the public's favorite 4th generation girl group. Fans and the general public are eager to see what IVE will deliver in the future.
What do you think about the rise of 4th generation groups? Which one of them do you think will make big in the future?