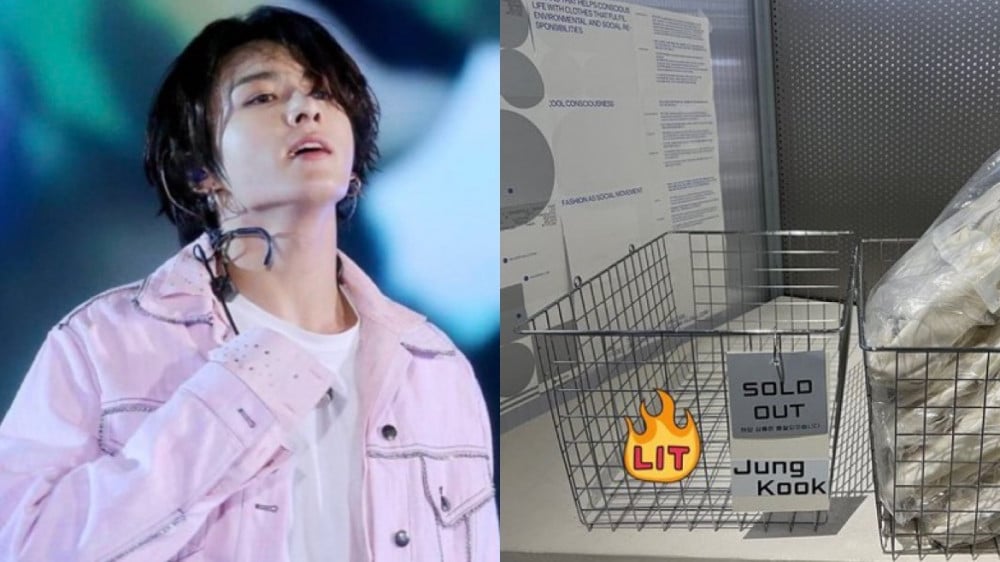 Jungkook is known as the "Sold Out King" as his merch and anything he uses, eats/drinks, or wears sell out in a heartbeat. His brand power and organic demand are truly massive, and once again, we have an example of it.

Jungkook's Recode Upcycled Bag is the first and only one to get sold out among the members' respective bags at the 2022 BTS Proof Exhibition. The bags are currently available at the exhibition in Seoul, and Jungkook's bags disappeared in no time after being put on display.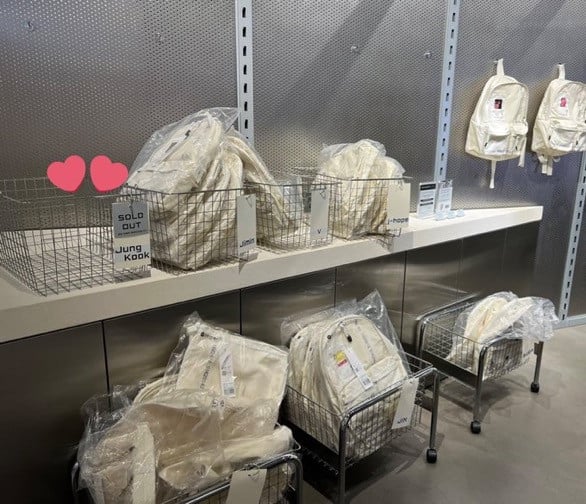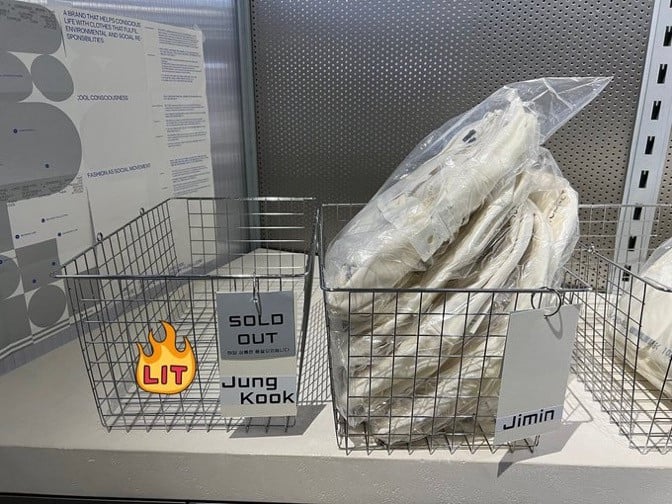 Fans expressed their sadness at not being able to buy his bag as it got sold out so quickly.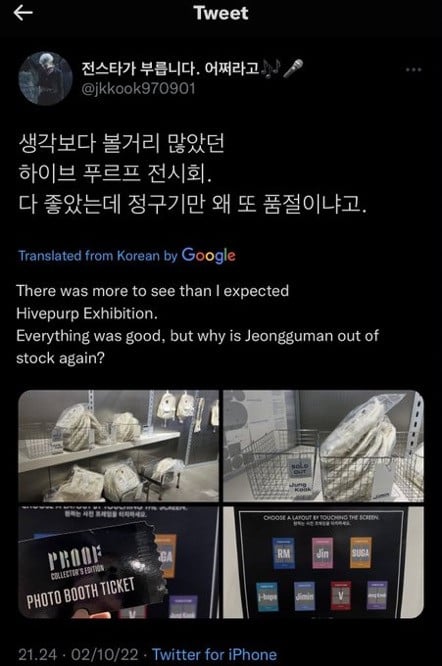 Jungkook's organic popularity and demand are so high that his merch is usually the first to sell out, and fans are always sad and expressing disappointment at not being able to secure his merch fast enough before they go out of stock.